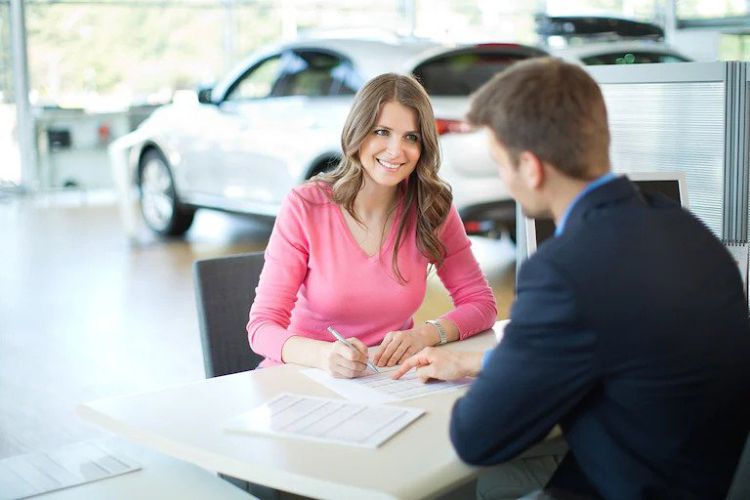 4-Qualities-to-Look-for-in-a-Reputable-Car-Dealership-2.jpgNavigating the world of auto financing can be tricky, especially for those who have little credit history or possess poor credit. The prospect of obtaining an auto loan might seem even more daunting when you don't have a cosigner to back you up. However, despite these challenges, the people at Achieve Financial Services say it's not impossible to buy a car under these circumstances. One of the most significant aspects to consider is how this endeavor can impact your financial future. For instance, understanding debt solutions can be instrumental in guiding your decisions and ensuring long-term financial health.
Debt Solutions: A Prime Consideration
Before diving into the ins and outs of obtaining an auto loan, it's crucial to emphasize the importance of managing and mitigating debt. While it's tempting to go for that dream car regardless of the price tag, it's wiser to consider what you can realistically afford. Adequate debt solutions help maintain a balance between your monthly income and expenditure, ensuring you don't overextend yourself. Being mindful of this will not only help in ensuring you can make monthly payments but will also pave the way for building a credible financial future.
Understanding the Challenges
To make an informed decision, you must first understand the potential obstacles you'll face:
Higher Interest Rates:

Lenders might see you as a risk due to a lack of credit history, which can result in higher interest rates.

Limited Options:

Without a cosigner, you might find that fewer dealerships or banks are willing to offer you a loan.

Strict Loan Terms:

Due to perceived risks, terms might be stricter, with less flexibility on loan duration or repayment schedules.
Tips for Buying a Car with No Credit and No Cosigner
Save for a Substantial Down Payment
By putting down a more significant portion of the car's value upfront, you decrease the amount you need to borrow. This makes you more appealing to lenders, as it reduces their risk.
Consider a Pre-Owned Vehicle
Buying a used car is generally less expensive than a new one, and it might be easier to get financing for a lower amount. Plus, some used vehicles still come with warranties or certification programs.
Establish a Steady Income
If you can demonstrate a consistent income, lenders may be more willing to work with you. Having a stable job for several months or years shows that you have a steady cash flow to make payments.
Shop Around
Don't just accept the first offer you get. Multiple dealerships or lenders might have different criteria. Take the time to shop around and find the best deal for your situation.
Build Your Credit
Consider opening a secured credit card or taking out a small personal loan to start building a credit history. By making timely payments, you'll slowly build your credit score, making future auto loans more accessible.
In Conclusion
While buying a car with no credit and no cosigner might seem daunting, it's not an impossible task. Being informed, considering the right debt solutions, and taking proactive steps to demonstrate your financial responsibility can make all the difference. Remember, the journey to owning a car under these circumstances is also an opportunity to lay the foundation for a robust financial future. Be patient, do your research, and drive forward with confidence!