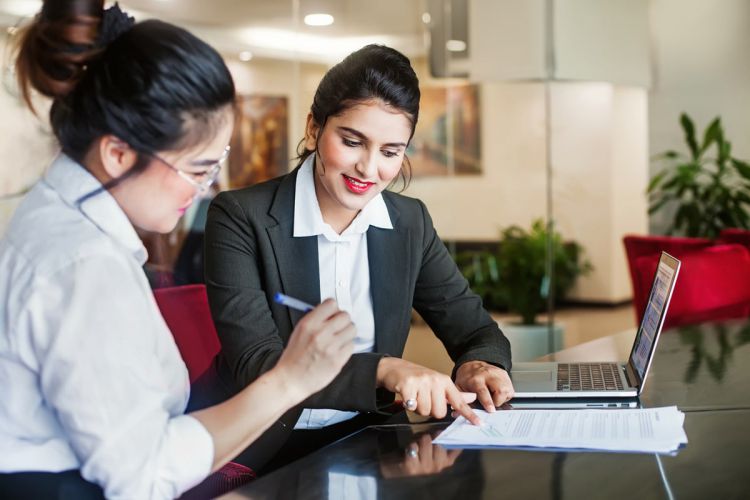 Being injured while at work can be frustrating. It is even harder to accept the fact that you will have to suffer because of other people's negligence. What's more aggravating is having to file disability benefits and facing the risk of getting your claim denied.
But don't worry, if you've been denied disability benefits, seeking the assistance of an attorney can greatly improve your chances of successfully appealing the decision. Disability claims can be complex and the application process can be overwhelming, often involving extensive paperwork and medical documentation.
An experienced disability attorney specializes in navigating the intricate legal and bureaucratic landscape of disability claims. They can evaluate the details of your case, identify any gaps in your application or medical records, and build a strong appeal strategy. 
According to Sacramento Social Security Law Firm | Gade & Parekh, LLP, enlisting the services of a skilled disability attorney can provide you with the legal expertise and advocacy needed to effectively challenge a denial of benefits and increase your chances of securing the financial support you deserve.
Understanding the Disability Benefits Application Process
The disability benefits application process involves several important steps to determine eligibility and ensure that individuals with disabilities receive the necessary financial support. 
Applicants need to gather comprehensive medical records that establish the nature and severity of their condition, outlining how it impacts their ability to work. Filling out the application accurately and providing clear, detailed information is crucial. 
Once submitted, the application undergoes a review by the relevant agency to assess whether the individual meets the medical and non-medical requirements for benefits. This evaluation includes a consideration of the applicant's work history, severity of the disability, and how it affects their capacity to engage in substantial gainful activity. It's essential to understand that the process can be intricate and time-consuming, often involving multiple stages and the potential for appeals in case of initial denial. 
Evaluating the Reasons for Denial
When facing a denial of disability benefits, it's crucial to thoroughly evaluate the reasons behind the decision. Typically, denials can occur due to various factors such as insufficient medical evidence, incomplete application forms, or a determination that the disability doesn't meet the required severity level. 
Carefully reviewing the denial notice and seeking clarification, if necessary, can help pinpoint the specific issues that led to the unfavorable decision. This assessment lays the foundation for an effective appeals strategy, allowing applicants to address and rectify the identified shortcomings, whether through obtaining additional medical documentation, providing clearer information, or addressing any discrepancies in the application. 
Understanding the reasons for denial empowers applicants to tailor their response and present a stronger case in their pursuit of securing the disability benefits they rightfully deserve.
Gathering Supporting Documentation
Gathering comprehensive and compelling supporting documentation is a crucial step in the disability benefits application process. This documentation serves as the backbone of your claim, providing objective evidence that substantiates the severity of your disability and its impact on your ability to work. 
Medical records, diagnostic tests, treatment histories, physician statements, and specialist evaluations all play a vital role in illustrating the nature and extent of your condition. The documentation should span a significant period and highlight consistent medical care, revealing the persistence and seriousness of your disability. 
Well-organized and thorough documentation not only enhances your application's credibility but also strengthens your chances of a successful outcome by providing a clear and comprehensive picture of your medical condition and its effect on your daily life and work capacity.
Building a Strong Appeal Case
Building a robust appeal case after a denial of disability benefits involves a strategic approach that addresses the concerns outlined in the denial notice. 
Meticulously review the reasons for denial and identify any gaps or issues in your initial application. This could range from insufficient medical evidence to discrepancies in your work history. With this insight, work closely with a disability attorney or advocate to gather additional compelling evidence that directly addresses these concerns. 
This might entail seeking updated medical assessments, gathering statements from healthcare providers, vocational experts, and even witnesses who can attest to the limitations your disability imposes on your daily life and ability to work. 
Construct a cohesive narrative that highlights the progression of your condition, the treatments you've undergone, and the consistent efforts you've made to return to work despite the challenges. This comprehensive approach showcases your determination and substantiates the need for disability benefits, greatly enhancing the likelihood of a successful appeal.
Representing You in Administrative Hearings
When pursuing an appeal for denied disability benefits, having legal representation during administrative hearings can be immensely beneficial. An experienced attorney specialized in disability cases can expertly navigate the complex legal procedures and advocate on your behalf. 
They can prepare you for the hearing, ensuring you're familiar with the types of questions that might arise and how best to present your case. During the hearing, your attorney can cross-examine witnesses, present medical evidence, and skillfully argue the legal aspects of your claim. 
They provide a valuable layer of objectivity and expertise, effectively countering any potential challenges raised by the administrative law judge. By entrusting a seasoned attorney to represent you in administrative hearings, you significantly enhance your prospects of overturning the denial and securing the disability benefits crucial to your financial stability and well-being.
Negotiating with Insurance Companies
Negotiating with insurance companies in the context of disability claims demands a strategic and informed approach. Insurance companies often have their own interests in mind, aiming to minimize payouts and protect their bottom line. 
Engaging with them requires a deep understanding of the nuances of disability law and a familiarity with their tactics. An experienced attorney can serve as your advocate, handling communications with the insurance company on your behalf. They can carefully review the terms of your policy, assess the reasons for denial, and leverage their legal expertise to present a compelling case for reconsideration. 
Skillful negotiation can lead to a favorable resolution without the need for protracted legal battles. Whether it involves providing additional evidence, clarifying aspects of your claim, or addressing specific concerns, a knowledgeable attorney can navigate the negotiation process effectively to maximize your chances of securing the disability benefits you deserve.
Exploring Alternative Options for Financial Support
When faced with a denial of disability benefits, it's important to explore alternative avenues for financial support. While disability benefits are a crucial lifeline, they might not be the only option available. 
Depending on your circumstances, you might consider applying for other government assistance programs such as Supplemental Security Income (SSI), unemployment benefits, or state-specific aid. 
Additionally, reevaluating your financial situation and budgeting can help you make the most of your current resources. Community organizations, non-profits, and local support groups might offer temporary relief or connect you with resources that can help bridge the financial gap. 
While pursuing an appeal for disability benefits is essential, simultaneously exploring these alternative avenues ensures that you're taking a comprehensive approach to securing the financial stability you need during this challenging time.
Assisting with the Timely Submission of Appeals
Assisting with the timely submission of appeals is a critical role that a disability attorney can play in the pursuit of denied benefits. Navigating the appeals process involves strict deadlines, and missing these deadlines can jeopardize your chances of a successful appeal. 
A skilled attorney not only understands the specific timelines associated with each stage of the process but also ensures that all necessary documents, evidence, and forms are prepared and submitted accurately and promptly. 
They can monitor deadlines, coordinate with medical professionals to obtain essential documentation, and maintain open lines of communication with relevant agencies. By entrusting an attorney with the responsibility of timely appeals, you can focus on your health and well-being while maximizing your opportunities for a successful resolution of your disability benefits case.
Maximizing Your Chances of a Successful Appeal
Maximizing your chances of a successful appeal after a denial of disability benefits involves a multifaceted approach guided by the expertise of a seasoned disability attorney. These legal professionals collaborate closely with you to gather comprehensive medical evidence, expert opinions, and other crucial documentation that directly addresses the reasons for denial. 
With their strategic insights, they construct a compelling narrative that presents a clear and convincing case to the administrative law judge. Their ability to cross-examine witnesses, present medical experts, and navigate complex legal arguments significantly enhances the potency of your appeal. 
By entrusting your case to a skilled attorney, you not only benefit from their legal proficiency but also gain an advocate who is dedicated to maximizing your chances of obtaining the disability benefits you rightfully deserve.
Conclusion
By leveraging the expertise of disability lawyers, you not only enhance your prospects of success but also gain a supportive partner dedicated to securing the financial stability crucial to your well-being in the face of disability challenges.