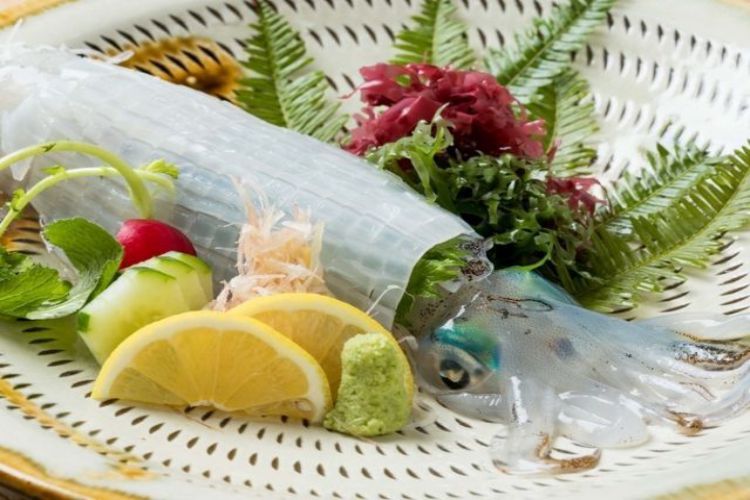 Located on the island of Kyushu, Japan, Saga is a region enriched with history, culture, and an array of natural wonders. But for many who visit or reside here, the most memorable element is undoubtedly the region's distinctive cuisine. Dive in to discover what sets the food of Saga Prefecture apart from the rest.
The Influence of the Sea and Mountains
Saga is bounded by the Genkai Sea and the Tsushima Strait, providing abundant seafood resources. Additionally, the region's mountainous terrain contributes to its diverse agricultural produce.
Sea Delights
Ariake Sea Nori: The Ariake Sea, which borders Saga, is Japan's largest tideland. This sea is particularly famous for its high-quality nori (seaweed). The combination of temperature, nutrient-rich waters, and traditional cultivation methods makes Ariake nori prized for its flavor and texture.
Saga Beef: Beyond the sea's bounty, Saga Prefecture is renowned for Saga Beef. This meat is known for its marbling, tenderness, and rich flavor, often compared to the more globally recognized Kobe beef.
Squid: The squid from Saga's waters is another must-try. Especially in Yobuko town, morning markets boast a range of fresh seafood, but the squid stands out for its sweetness and freshness.
Traditional Dishes of Saga
Saga's Take on Sashimi: While sashimi is a staple throughout Japan, the version here features seasonal fish from local waters, making each bite a unique experience. The proximity to the sea ensures that the sashimi in Saga is as fresh as it gets.
Dagojiru (Rice Flour Dumplings in Soup): A comforting dish especially loved during cooler months, Dagojiru consists of rice flour dumplings cooked in a fish or seaweed-based broth, complemented with vegetables. It's a hearty dish that warms the soul.
Sweet Sensations
Karukan: A traditional confectionery of the region, Karukan is made from rice flour, sugar, and yam. This delicacy often has sweet red bean paste in the center, balancing its subtle sweetness with the yam's texture.
Hizen Yoshida Ware: While not food, this pottery plays an important role in Saga's dining experience. Hizen Yoshida Ware is known for its intricate patterns and is often used to serve traditional dishes, enhancing the overall aesthetic of the meal.
Beverages to Savor
Saga Tea: The green tea cultivated in Ureshino is notable for its sweet aroma and rich flavor. This region's tea has gained national recognition, and it's not uncommon for visitors to buy Ureshino tea leaves as souvenirs.
Sake: Saga's mineral-rich water, suitable for rice cultivation, has led to the production of some of the country's finest sake. Breweries in Saga combine age-old traditions with innovative techniques to produce a range of sakes, each unique in flavor and aroma.
Modern Innovations and Fusion Dishes
In recent years, Saga has seen a fusion of its traditional dishes with global flavors. This innovative approach has led to the creation of dishes that maintain Saga's essence while introducing new taste profiles. A notable example is the pairing of Saga beef with foreign ingredients like truffles or foie gras, resulting in luxurious dishes in demand across Japan and internationally.
In Conclusion
Saga Prefecture's cuisine represents its rich history, natural resources, and innovative spirit. Every dish tells a story, from the depths of its seas to the peaks of its mountains. For those seeking a culinary journey that's both familiar and full of surprises, Saga's dining scene promises an unforgettable experience.