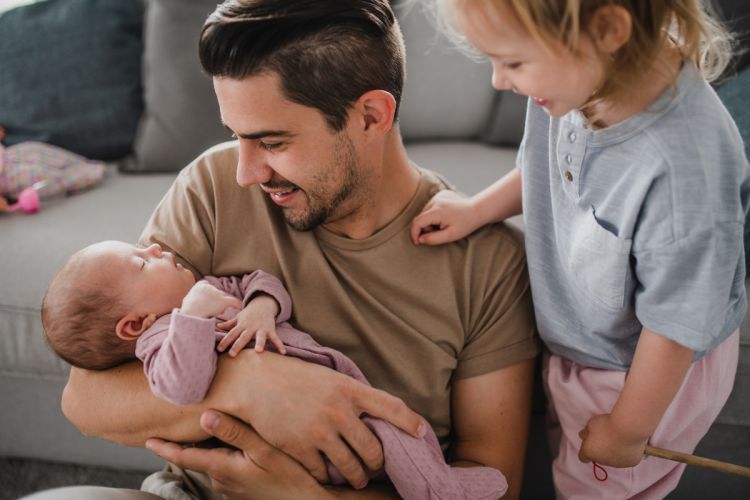 Are you a father-to-be in California? Good news! You have the opportunity to take paid paternity leave and bond with your newborn child. In California, fathers are eligible for paid paternity leave, allowing them to be present during those crucial early moments of their child's life. By taking this leave, you can actively participate in your child's care, nurture their development, and provide support to your partner. 
The paternity leave laws in the state grant fathers up to eight weeks of paid leave, ensuring financial stability while you focus on your family. 
Here are the things you need to remember when filing paternity leave in California:
Understanding Paternity Leave Laws in California
In California, the Paid Family Leave (PFL) program allows both mothers and fathers should take time away from work to bond with their new child.. This program provides partial wage replacement benefits for up to eight weeks. 
To be eligible, fathers must meet certain requirements. First, you must have paid into the State Disability Insurance (SDI) program, which is deducted from your wages. Second, you must have a qualifying relationship with the newborn or adopted child, such as being the biological father, being married to the child's mother or the placement of a child through adoption or foster care. 
Third, you must have a sufficient earnings history, which is determined by the Employment Development Department (EDD). 
Duration and Compensation for Paternity Leave
Experience the joy of being there for your little one during those precious early moments with the duration and compensation you deserve. 
As a father in California, you're entitled to take up to eight weeks of paid paternity leave. This means you can bond with your newborn and provide the care and support they need during these crucial early stages. 
During your paternity leave, you'll receive a portion of your regular wages, which is determined by the California Paid Family Leave program. The amount you receive is based on your earnings during a specific base period. 
This compensation is designed to help alleviate any financial burdens so you can fully focus on your new role as a father. 
How to Apply for Paternity Leave in California
To apply for paternity leave in California, simply follow these steps and enjoy the precious moments with your little one. 
First, inform your employer about your intention to take paternity leave. It's recommended to do this in writing, providing the expected start and end dates of your leave. 
Next, complete and submit the necessary paperwork, such as the California Paid Family Leave (PFL) application. You can find this form online or request it from your employer or the Employment Development Department (EDD). Make sure to include any required documentation, such as the baby's birth certificate. 
After submitting the application, you should receive a determination notice from the EDD, which will inform you of the amount and duration of your paternity leave benefits. 
Remember to plan ahead and apply for paternity leave at least 30 days before you intend to take the leave.
Conclusion
Understanding the eligibility criteria, duration, and compensation for paternity leave is essential. By knowing how to apply for paternity leave, you can ensure that you take advantage of this beneficial opportunity for your family. Taking paternity leave has numerous benefits for both fathers and families, allowing for bonding time and support during the early stages of a child's life. 
Don't hesitate to take advantage of this opportunity to bond with your newborn and help your partner adjust to her mommy duties.