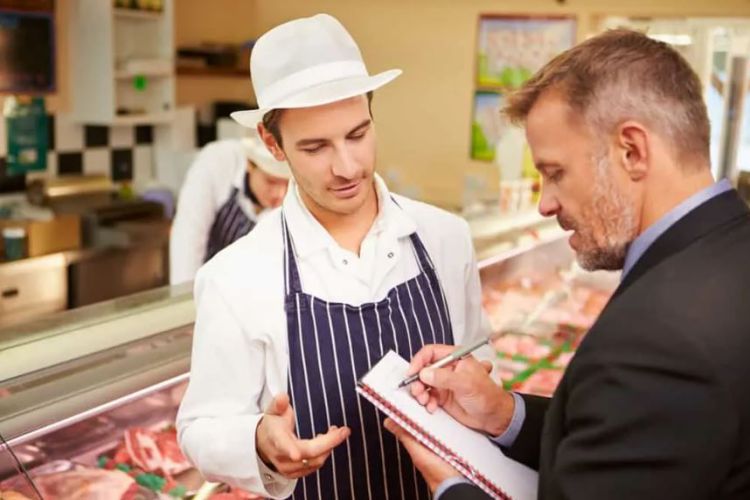 Working in the food industry means familiarizing yourself with food terms. In that sense, you may have heard much about "food handler certification." This certification ensures that food service workers have the knowledge and skills in handling food safely and preventing the spread of foodborne illness. 
However, while most have this kind of certification in the food industry, some professions, careers, and jobs might also benefit from it. So, in this post, we'll explain some professions and trades that can gain an advantage from this kind of certificate.
Are you ready to set the bar and get the food handler certification you aim for? Well, let us help you with that! Scroll down for more details now. 
Childcare Providers
You didn't expect this industry to need this kind of certificate, right? If you work in childcare, you know how important it is to keep kids safe and healthy. One way to do this is by ensuring that food is handled and prepared safely. 
So, childcare providers with a food handler certification can ensure that everything is safe. Yes, in general. That means you can demonstrate to parents and guardians that they take food safety seriously and are knowledgeable about food handling practices.
Home Health Aides
Aside from the providers above, home health also needs food handlers certification or cards to ensure that everyone is well prepared for those people inside the institute. In addition, you should know that Home health aides often assist clients with meal preparation and feeding. 
Therefore, a food handler certification can guarantee that they're preparing and handling food safely, which can reduce the risk of foodborne illness for their clients.
Volunteers at Community Events
Community events such as festivals and fairs often involve preparing and serving food. If you wish to volunteer and help these events be successful, a food handler certification can guarantee your spot. In addition, the accreditation ensures they follow food handling practices and minimize the risk of foodborne illness.
Personal Chefs
Who would benefit the most from these certificates? Of course, the professional we know who needed it the most, Chefs! Personal chefs prepare meals for individuals or families in their homes. A food handler certification can help demonstrate to clients that the chef is knowledgeable about handling food safety practices and is taking steps to ensure their safety.
Emergency Responders
Emergency responders are "not" only for emergencies. How? A crisis can also mean survival responders, corresponding to helping with food preparation. As we say, in emergencies, it's essential to guarantee that food is handled safely to prevent the spread of illness. 
So, who are these responders? Firefighters and paramedics with food handler certification can ensure they're prepared to handle the food safely.
Nonprofit Organizations
Nonprofit organizations that provide meals to those in need can benefit from having staff and volunteers trained in safe food handling practices. Food handler certification can help ensure that these organizations provide safe and healthy meals to their clients.
Food Bloggers and Influencers
Yes, you got this right. Whether you're an ultimate chef or an influencer chef, having the food handlers card will help you gain the trust of your audience. Also, food bloggers and influencers who share recipes and cooking tips with their followers can benefit from the food handler certification. 
By demonstrating that they're knowledgeable about safe food handling practices, they can build trust with their followers and help promote safe food handling practices.
How The Certification Helps You
In summary, a food handler certification can be helpful in various professions and careers, including childcare providers, home health aides, volunteers at community events, personal chefs, emergency responders, nonprofit organizations, and food bloggers and influencers. 
By using this certification, you can ensure the safety of everyone else in handling food practices. You can help you manage your clients, customers, and followers and protect them from harm. It may only be a certificate, but it allows you to get acknowledged for your expertise. 
Even if it's not a requirement in your profession, obtaining a food handler certification can help you stand out from others and demonstrate your commitment to food safety. Besides, getting a food handler certification is typically a simple and affordable process. 
Most programs involve a short training course followed by a test. The certification is valid for a certain period (usually a few years). The world is now open to many possibilities. That means you can get online resources for food handler certification anywhere, making it convenient to obtain from the comfort of your home.
Frequently Asked Questions
Here's what most people ask when it comes to how a food handler's card or certification can benefit your profession and career.
What profession is a food handler?
Food handlers handle and manage food packages (and unpack them). They also work with utensils and equipment in terms of food preparation and serving food to communities and people. 
What are the job skills needed for food handling?
The skill you need for food handling come with food knowledge, food health and safety, and teamwork. To be an excellent Food Handler, you should also follow the best rules in food handling methods and work with ultimate communication and time management skills. 
What are the roles of food handlers in food safety and hygiene?
Food handlers can work to collect, extract, process, manufacture, transport, deliver, or preserve meals. Again, this part includes all tasks in food preparation, from identifying whether a food is contaminated. 
Conclusion
Whether you work in the food industry or another profession, having a food handler certification can be beneficial. It's not only a certificate, though. It can demonstrate your knowledge and commitment to safe food handling practices, which can help protect your clients, customers, or followers from foodborne illness. 
If you do not want things to get messed up with you being a trusted food handler, consider getting a food handler certification. You must also get this if you work in any professions or careers mentioned in this article or simply want to improve your knowledge of safe food handling practices.