Casa de la Justicia is a bilingual law firm that provides legal services to clients throughout Los Angeles, CA, and surrounding areas. The firm has many years of experience providing clients with quality legal advice and representation. It has bilingual staff who can answer all your questions in Spanish, English, or both, making them one of the best law firms for your needs.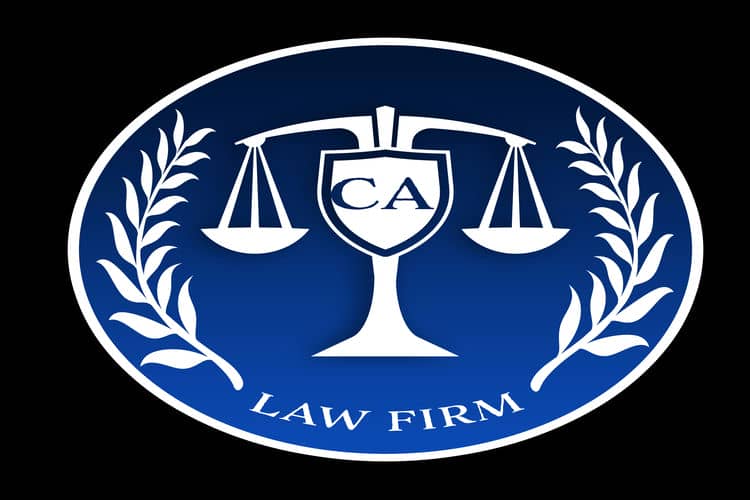 Importance of Bilingual Law Firms in the US Legal System
Bilingual law firms are essential to the US. They are crucial for the growing Latino population, who need legal assistance with language barriers and low English proficiency. Bilingual law firms help people with different cultural backgrounds, as well.
The Los Angeles area is home to many bilingual attorneys who can assist you in any legal matter. These lawyers will explain everything in both English and Spanish so that you understand exactly what is happening with your case or problem, no matter where you come from originally.
According to a research paper by Roger Williams University, the non-native English-speaking population will continue to rise in the US. This will further increase the need and demand for bilingual litigators.
Benefits of Hiring a Bilingual Law Firm in Los Angeles, CA
You know your case is critical, and you want to ensure that the right lawyer handles it. That's why hiring a bilingual law firm in Los Angeles, CA, can help you get better results faster. The number of non-native Americans, especially the Spanish-speaking population, has grown in California, particularly in Los Angeles County.
According to the U.S. Census Bureau data, the Hispanic or Latino population is over 49% in Los Angeles. If you are a part of this population and want to converse in your preferred language, hiring a bilingual law firm like Casa de la Justicia is the best choice.
Casa de la Justicia has expert bilingual lawyers dedicated to supporting the Spanish-speaking population in Los Angeles, California. You can find various benefits of hiring Casa de la Justicia with a quick and easy conversation.
No Translation Errors
As you may know, translations can be inaccurate. The translator may be biased, or the translation may be misunderstood during the process. Translations can also be confusing and misinterpreted if they are not accurate enough to convey exactly what you want to say.
The best way to avoid these issues is by using Casa de la Justicia's bilingual law firm, where all documents are translated by a team of experts specializing in legal translation services. Moreover, since the lawyers understand both English and Spanish, they can proofread the translations to determine any communication gaps and mitigate them.
Helps Build Trust Quickly
Sharing the same spoken language can help build trust quickly. This results in mutual trust and understanding for success in cases. If there's a lack of trust, you might not be able to communicate efficiently or openly with the lawyer, which can impact the lawsuit's result.
Speaking the same language can create a sense of mutual trust, as proven through various studies. One of the studies published in the Nature journal shows that sharing the exact wording can help with collaboration among individuals.
This also helps with a better narration of your story. The best part about working with the bilingual lawyers at Casa de la Justicia is that you can tell your story in your language without fear of miscommunication or misunderstanding. You don't have to worry about being judged by someone who doesn't understand what it's like to be here in this country or how hard it is for you to speak English as well as they do.
With Casa de la Justicia on your side, you can rest assured that everything goes smoothly when it comes time for court hearings and trials so that justice gets served correctly. This is also a priority for top bilingual law firms like Casa de la Justicia, as they want their clients to feel comfortable throughout their cases.
Greater Access to Legal Services
The legal services industry is one of the most important industries in the world. More than half of all Americans need legal services at some point in their lives, and the number is even higher for non-native English speakers and low-income households. According to data from The Justice Gap 2022 Report, 75% of low-income households faced one significant civil legal problem in 2021.
Bilingual law firms offer a unique approach to the legal services market, allowing them to effectively serve this growing population. By providing bilingual lawyers and staff, bilingual law firms can assist clients in both languages so they don't have to worry about communication barriers affecting their cases.
The ability of these law firms to provide bilingual lawyers is often a result of the fact that many of them are headquartered in areas with large populations of people who speak both languages. This means that there is a high demand for these services from clients who live nearby and want someone who speaks their language well enough to represent them effectively in court or other situations requiring legal representation.
Why Casa de la Justicia Is the Best Bilingual Law Firm in Los Angeles, CA?
When looking for legal representation, it's essential to know that your lawyer and their staff will understand you. Casa de la Justicia employs lawyers who can understand and speak Spanish as their native language. In fact, many lawyers working at Casa de la Justicia are themselves non-native Americans. This ensures that your concerns will be heard and understood without miscommunications.
The law firm understands that you may be nervous about talking to a lawyer. That's why they have bilingual staff who can answer all your questions in Spanish, English, or both. They will explain the law and help you understand your legal rights and responsibilities so that you can make the best decisions for yourself and your family.
Additionally, you also get a free consultation with the attorneys so that they can answer any questions you may have about your case. This allows you to determine your case's strength and whether you should go for negotiation or trial.
Services Offered By Casa de la Justicia
Whether you're looking to file for workplace abuse or disability claims or need help with an immigration matter, Casa de la Justicia is here to help. The bilingual firm offers a wide range of legal services, including:
Immigration and naturalization
Workplace abuse
Disability claims
Workplace injury claims
Labor rights
Conclusion
We hope this blog post has helped you understand the importance of bilingual law firms and how they can help you with your legal issues. If you are looking for a bilingual lawyer in Los Angeles, CA, you can contact Casa de la Justicia today. They offer free consultations to understand better what type of assistance you need and how they can help.