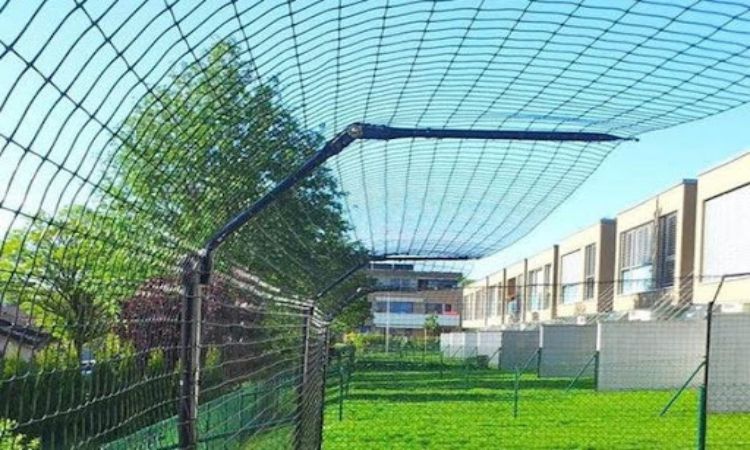 Living in an urban environment doesn't mean that your feline friend has to miss out on the joys of outdoor exploration. With the right cat proof fencing, you can create a safe and secure outdoor space for your cat, allowing them to experience the sights, sounds, and fresh air of the city while ensuring their safety. In this article, we will explore the importance of cat-proof fencing in urban environments and provide valuable insights on how to keep your cat happy and protected in the city.
The Benefits of Cat-Proof Fencing in Urban Areas
Creating an Urban Oasis for Your Cat:
Urban environments present unique challenges when it comes to allowing cats to roam freely. Busy streets, potential hazards, and limited green spaces can make it difficult to provide a safe outdoor experience for your feline companion. This is where cat-proof fencing comes into play, offering numerous benefits for both you and your cat.
Safety and Security:
Cat-proof fencing acts as a physical barrier, preventing your cat from venturing onto busy streets, encountering vehicles, or getting lost in the urban jungle. It creates a controlled space where your cat can enjoy the outdoors without the risk of injury or accidents.
Reduced Stress and Anxiety:
Urban areas can be overwhelming for cats, with loud noises, unfamiliar sights, and unpredictable encounters. Cat-proof fencing provides a safe haven, offering a sense of security and reducing stress and anxiety levels in your feline friend.
Environmental Enrichment:
Access to the outdoors provides valuable environmental enrichment for cats. Cat-proof fencing allows your cat to engage with the sights, sounds, and scents of the city, stimulating their natural instincts and promoting physical and mental well-being.
Prevention of Conflicts:
In urban areas, outdoor cats often come into contact with other cats, potentially leading to territorial disputes and the spread of diseases. Cat-proof fencing helps create a boundary, minimizing the chances of encounters with stray or feral cats and reducing the risk of conflicts and health issues.
Choosing the Right Cat-Proof Fencing for Urban Living:
When it comes to cat-proof fencing in urban environments, there are several factors to consider to ensure the best solution for your cat's needs and the specific challenges of your surroundings.
Height and Design:
Urban cat-proof fencing should be tall enough to prevent your cat from jumping over it, typically around 6 feet or higher. It's essential to choose a design that complements the aesthetics of your urban environment while providing optimal security and visibility.
Materials:
Select durable and weather-resistant materials that can withstand urban conditions, such as metal or vinyl. Ensure that the fencing is escape-proof and doesn't have any gaps or holes where your cat could squeeze through.
Balcony Enclosures:
If you live in an apartment or have a balcony, consider installing a cat-proof enclosure that allows your cat to enjoy the fresh air and a limited outdoor space safely.
Conclusion:
In urban environments, cat-proof fencing offers a practical and effective solution for allowing cats to experience the outdoors while minimizing the risks associated with city living. By creating a safe and secure outdoor space for your feline companion, you provide them with the opportunity to explore, exercise, and engage with their environment, enhancing their physical and mental well-being. Whether you live in a bustling city center or a quieter urban neighborhood, cat-proof fencing ensures that your cat can enjoy the benefits of outdoor exploration while keeping them protected from potential dangers.