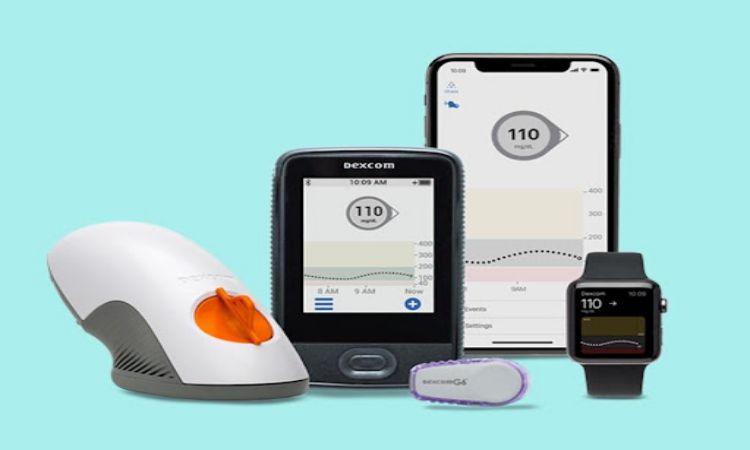 The Dexcom G6 has revolutionized glucose monitoring for individuals with diabetes, offering real-time data, customizable alerts, and trend analysis. In this comprehensive guide, we will explore the features, benefits, and dexcom g6 cost considerations associated with the system.
Features and Benefits of the Dexcom G6
The Dexcom G6 offers a range of features and benefits that enhance diabetes management and quality of life for users. Let's delve into some of the key aspects of this CGM system:
Continuous Glucose Monitoring:
The Dexcom G6 continuously measures glucose levels throughout the day and night, providing real-time data that can be accessed on a compatible receiver or mobile device. This allows users to monitor their glucose trends and make proactive adjustments to their insulin dosages and lifestyle choices.
Sensor Accuracy and Reliability:
With its advanced sensor technology, the Dexcom G6 offers high levels of accuracy and reliability in glucose readings. The system has improved accuracy compared to previous Dexcom models, reducing the need for frequent finger stick calibrations.
Customizable Alerts and Alarms:
Users can set personalized high and low glucose alerts and alarms, enabling them to take prompt action in response to glucose fluctuations. These customizable alerts provide peace of mind and help prevent extremely high or low blood sugar levels.
Trend Data and Reports:
The Dexcom G6 generates detailed reports and trend data, allowing users to analyze glucose patterns over time. This information can be shared with healthcare providers, aiding in treatment decisions and adjustments.
User-Friendly Mobile App:
The Dexcom G6 is supported by a user-friendly mobile app that provides a convenient platform for monitoring glucose levels, managing alerts, and sharing data with caregivers or healthcare professionals. The app also offers integration with other diabetes management tools.
Understanding the Cost of the Dexcom G6 System
When considering the Dexcom G6 system, it's essential to understand the associated costs. Here are some key points to consider:
Initial Purchase:
The Dexcom G6 system requires an initial purchase that includes the receiver, transmitter, and sensors. The cost may vary depending on the country and insurance coverage. It is advisable to consult with healthcare providers and insurance companies to understand the coverage and out-of-pocket expenses.
Sensor Replacements:
The Dexcom G6 sensors have a recommended wear time of ten days before replacement. Users should consider the ongoing cost of sensor replacements, as this expense is recurring.
Insurance Coverage:
Many insurance plans cover a portion of the cost of the Dexcom G6 system and supplies, including sensors and transmitters. It is crucial to review insurance policies and consult with the insurance provider to understand coverage details, including deductibles, co-pays, and any limitations.
Financial Assistance Programs:
Dexcom and other organizations may offer patient assistance programs or discounts to help individuals with financial constraints acquire the Dexcom G6 system. These programs can provide financial support or subsidies for eligible individuals.
Conclusion:
The Dexcom G6 offers a comprehensive and user-friendly CGM solution for individuals with diabetes. While cost considerations are important, the benefits and improvements in diabetes management and overall well-being can outweigh the expenses associated with the system. By staying informed about insurance coverage, exploring financial assistance options, and working closely with healthcare providers, individuals can make the most of the Dexcom G6 and its potential to positively impact their lives.
Remember; always consult with your healthcare team for personalized advice and guidance regarding the use, cost, and benefits of the Dexcom G6 system in your specific situation.