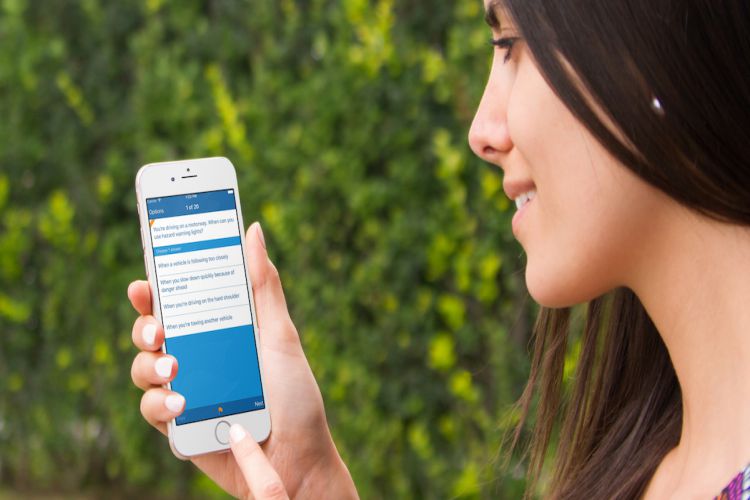 The journey to obtaining a driver's license involves several essential steps, one of which is passing the theory test. In today's digital age, theory test apps have become valuable tools for learners preparing for this crucial examination. However, with a multitude of theory test apps available, choosing the right one can be a daunting task. In this guide, we'll explore the factors you should consider when selecting the perfect theory test app to aid in your exam preparation.
Content Quality and Coverage
One of the primary factors to consider when choosing a theory test app is the quality and comprehensiveness of its content. The app should cover all the topics and categories relevant to your theory test, ensuring that you receive a well-rounded education.
Comprehensive Coverage: Look for an app that includes all the necessary content, including road signs, rules, regulations, and specific categories if you're pursuing a specialized license.
Updated Content: Ensure that the app's content is up-to-date with the latest rules and regulations. Driving laws can change, and it's vital to study the most current information.
Clear Explanations: The app should provide clear and concise explanations of each topic. Understandable content makes it easier to grasp complex concepts.
Practice Mock Tests and Quizzes
Mock tests and quizzes are essential components of a theory test app. They allow you to gauge your progress, identify areas of weakness, and become familiar with the test format. Here's what to look for in this aspect:
Variety of Questions: The app should offer a wide range of questions, including multiple-choice questions, true/false questions, and scenario-based questions, to prepare you for the actual test's diversity.
Practice Mode: A practice mode where you can take mock tests at your own pace is crucial for building your confidence and knowledge.
Timed Tests: Timed mock tests help you improve your time management skills, ensuring you can complete the actual test within the allotted time.
Detailed Feedback: The app should provide detailed feedback on your mock test performance, including explanations for incorrect answers.
Progress Tracking: Look for an app that tracks your progress and displays your performance history, helping you identify areas where you need improvement.
Hazard Perception Training
Hazard perception is a critical aspect of the theory test, and some apps offer specialized training for it. Here's what to consider in this regard:
Realistic Scenarios: The hazard perception section should include realistic video scenarios that mimic real driving situations.
Interactivity: The app should allow you to interact by clicking when you perceive a hazard, simulating the actual test experience.
Feedback and Scoring: It should provide feedback and scoring to help you improve your hazard perception skills.
Variety of Hazards: Look for an app that covers various types of hazards, including pedestrians, vehicles, and road conditions.
User-Friendly Interface
A user-friendly interface is essential to ensure that you can navigate the app effortlessly and make the most of your study time. Consider the following aspects:
Intuitive Navigation: The app should have a straightforward menu structure, making it easy to access different sections and features.
Compatibility: Ensure that the app is compatible with your device, whether it's iOS, Android, or a web-based application.
Customization: Look for apps that allow you to customize your study experience, such as adjusting font size or enabling night mode for comfortable reading.
Offline Access: Consider whether the app offers offline access so that you can study without an internet connection.
Availability of Official Materials
Some theory test apps provide access to official study materials, which can be beneficial for exam preparation:
Official DVSA Materials: If you're in the UK, for example, an app that includes official materials from the Driver and Vehicle Standards Agency (DVSA) can be particularly valuable.
Authentic Practice: Official materials closely resemble the actual theory test, providing authentic practice.
User Reviews and Recommendations
Before committing to a theory test app, read user reviews and seek recommendations from friends or online communities. Other users' experiences can offer valuable insights into the app's effectiveness and usability.
Check App Store Ratings: On app stores like Google Play or Apple App Store, review the app's ratings and read user comments to understand their experiences.
Ask for Recommendations: Reach out to friends, family members, or fellow learners who have recently passed their theory tests. They may recommend apps that were particularly helpful to them.
Online Forums and Communities: Participate in online forums or communities dedicated to learner drivers. These platforms often have discussions and recommendations about theory test apps.
Price and Subscription Plans
Consider your budget when choosing a theory test app. Some apps are free, while others require a one-time payment or offer subscription plans. Here's what to keep in mind:
Free vs. Paid: Determine whether you're willing to invest in a paid app or prefer a free one. Paid apps often offer more features and comprehensive content.
Subscription Plans: If the app offers a subscription model, evaluate the cost and what it includes. Consider whether the subscription is a one-time purchase or a recurring expense.
Refund Policy: Check if the app has a refund policy in case you're not satisfied with your purchase.
Customer Support and Updates
Excellent customer support and regular updates are crucial for a theory test app. Look for the following:
Customer Support: Ensure that the app provides contact information for customer support in case you encounter issues or have questions.
Regular Updates: Frequent updates indicate that the app is actively maintained and adapted to changes in driving laws and regulations.
Additional Features
Some theory test apps offer extra features that can enhance your learning experience:
Voice Narration: An app that includes voice narration can be beneficial for auditory learners.
Flashcards: Flashcards with key concepts and questions can aid in quick and effective revision.
Progress Reports: Apps that generate progress reports help you monitor your performance and track your improvement.
Trial Period or Demo
If possible, opt for an app that offers a trial period or a demo version. This allows you to explore the app's features and content before making a commitment. It's an excellent way to determine if the app aligns with your learning style and preferences.
Conclusion
Choosing the right theory test app is a crucial step in your journey toward obtaining a driver's license. By considering factors such as content quality, practice opportunities, hazard perception training, user-friendliness, availability of official materials, user reviews, pricing, customer support, and additional features, you can make an informed decision. Remember that the right app can significantly contribute to your exam preparation, boosting your knowledge and confidence as you approach the theory test with determination and readiness.