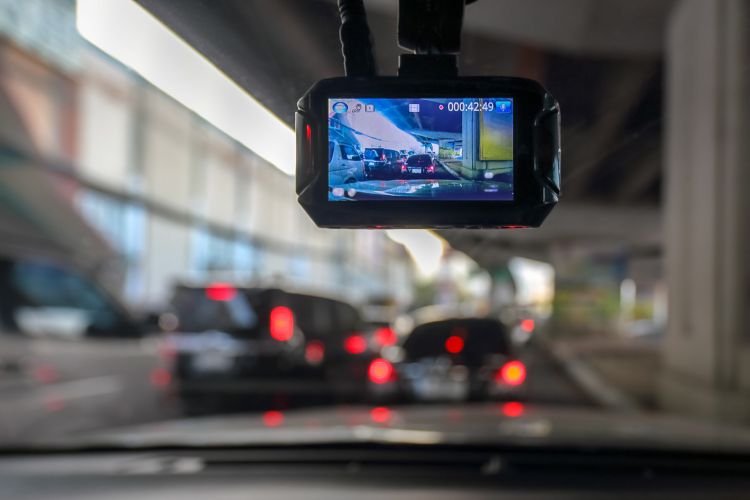 In today's fast-paced world, fleet management faces many challenges. From ensuring the safety of drivers and goods to optimizing routes, there's a constant need for more advanced tools. One such revolutionary tool is the dash camera. Let's delve into the significance of these cameras in fleet management and understand how they're changing the game for the better.
Ensuring Driver Safety
Safety is paramount. Whether you manage a small fleet of delivery trucks or a large group of long-haul vehicles, ensuring the safety of your drivers is the utmost priority. Dash cameras play a pivotal role here. With real-time video footage, fleet managers get insight into the driving patterns of their drivers. This can pinpoint risky behaviors, such as speeding or abrupt braking, which can then be addressed through training or feedback.
Evidence in Case of Accidents
Accidents are unfortunate but inevitably unavoidable in the transportation world. When they occur, there's often a dispute about who's at fault. Without concrete evidence, such situations can spiral into long legal battles. That's where dash cameras come in. They capture everything, offering a neutral perspective on events. This video evidence can protect drivers from unjust blame and can help speed up insurance claims.
Optimizing Routes with Real-Time Data
One of the innovative ways dash cameras have proven beneficial is by optimizing routes. Through the visual data captured, fleet managers can identify traffic bottlenecks or areas that regularly delay their vehicles. This information is invaluable when planning routes, ensuring quicker deliveries, and reducing fuel costs.
Enhancing Training with Real Scenarios
Training drivers is an ongoing process in fleet management. Instead of relying on theoretical scenarios, imagine using real footage from your vehicles to showcase what to do and what not to do on the road. CameraMatics vehicle camera systems, for instance, can capture a wealth of data. This real-world footage can be a game-changer, making training sessions more relatable and effective.
Improving Vehicle Maintenance
Maintaining a fleet isn't just about refueling and occasional servicing. Through dash cameras, fleet managers can identify when a vehicle is being overworked or if there are any recurring issues with a particular model. This kind of insight ensures that vehicles remain in top condition for longer, reducing overall maintenance costs.
Building Trust with Clients
Clients entrust fleet managers with their goods, expecting them to be delivered safely and on time. Dash cameras can offer clients a level of transparency they've never had before. By sharing footage (with due privacy considerations), you can showcase the care with which goods are transported. This not only builds trust but can also be a unique selling point in a competitive market.
Benefits to Driver Morale and Accountability
Let's get real for a moment. We all like to believe we're doing our best, especially when it comes to our jobs. But a gentle nudge or a reminder can make all the difference. Dash cameras provide just that. For drivers, knowing they're being monitored can serve as a motivation to stick to best practices on the road.
On the flip side, these cameras also assure drivers that they have a trustworthy ally in challenging situations. It's not just about surveillance; it's about creating a bond of trust between the management and the drivers.
Environmental Impact and Fuel Efficiency
In a world that's becoming increasingly conscious about its carbon footprint, every bit counts. With dash cameras, fleet managers can observe driving patterns that may be fuel-inefficient. Hard accelerations or prolonged idling times can guzzle more fuel than necessary. Recognizing and rectifying these habits can lead to substantial fuel savings. And guess what? It's not only good for the pocket but also for our dear planet!
Empowering Customers with Transparency
Today's customer loves to be in the know. "Where's my package?" is a question fleet managers hear often. Imagine being able to provide customers with real-time insights or even snippets from the journey their package has undertaken. Dash cameras can make this possible. Such transparency can make customers feel valued and involved, taking the service experience to a whole new level.
Protection Against Fraudulent Claims
Let's face it: there are folks out there looking for a quick buck, and insurance scams involving vehicles are quite common. Some might claim exaggerated damages or even stage accidents. A dash camera serves as an unbiased witness in these scenarios. It's like having a vigilant friend on board, capturing everything, and helping to ward off those nasty, fraudulent claims.
Conclusion
In the dynamic world of fleet management, the importance of dash cameras can't be understated. They are not just tools that record footage; they're comprehensive systems that offer insights, ensure safety, and bring about operational efficiency.
As technology continues to evolve, it's essential for fleet managers to harness such tools and drive their business into a safer and more efficient future.