Digital front door locks have become increasingly popular in recent times, as they offer a range of benefits that traditional locks simply cannot. These locks provide a higher level of security, convenience and ease of access to your home or office.
With the advent of advanced technology, digital front door locks are quickly replacing traditional locks as the go-to option for homeowners and businesses. But with so many options available, it can be challenging to choose the right Hafele digital lock in Singapore.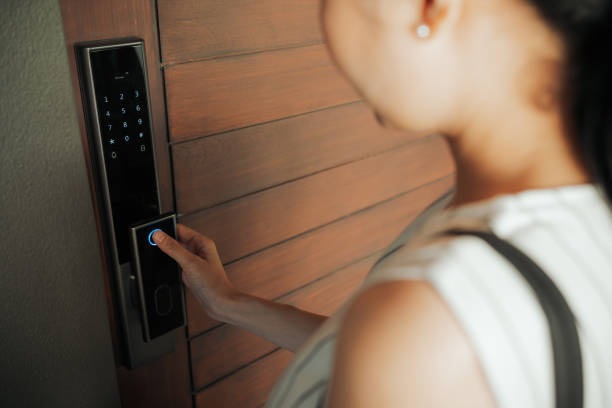 Keyless Entry: Digital front door locks offer keyless entry, which means you don't need a physical key to unlock the door. Instead, you can use a code, fingerprint, or even your smartphone to access the lock. This eliminates the need to carry a key with you and reduces the risk of losing it.
Remote Access: Many digital front door locks come with remote access capabilities, which means you can lock and unlock your door from anywhere in the world as long as you have an internet connection. This feature is especially useful for homeowners who rent out their homes on services like Airbnb or for those who have visitors coming over when they're not home.
Customizable Access Codes: With a digital front door lock, you can create customizable access codes for different people. For example, you can create a code for your housekeeper that only works during certain hours, or a code for your children that only works on weekdays. This feature allows you to have greater control over who has access to your home and when.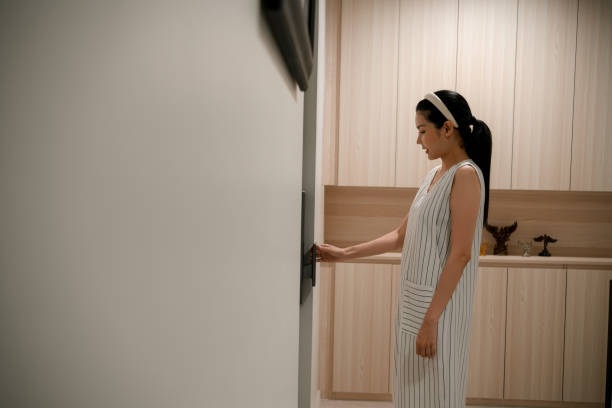 Activity Logs: Many digital front door locks come with activity logs that record who has entered and exited the house and when. This feature is useful for keeping track of who has been in your home while you were away or for monitoring who is entering and leaving the house when you're not there.
Smart Home Integration: Digital front door locks can be integrated with smart home systems such as Amazon Alexa, Google Home, and Apple HomeKit. This allows you to control your lock using voice commands or through an app on your phone. You can also set up routines such as automatically locking the door when you leave the house or unlocking it when you arrive home.
Battery Backup: One of the downsides of digital front door locks is that they require batteries to function. However, many models come with a battery backup feature that allows you to still unlock the door in case the batteries die. This feature is essential for ensuring that you're never locked out of your home.
Tamper Detection: Digital front door locks often come with tamper detection features that alert you if someone tries to tamper with the lock. This feature can be useful for deterring burglars or for identifying potential security breaches.
Durability: Digital front door locks are typically made of durable materials such as metal and are designed to withstand wear and tear. Many models come with weather-resistant coatings that protect them from rain, snow, and extreme temperatures. This ensures that your lock will last for years and won't need to be replaced frequently.