Investment law is an area of law that governs the legal relationships between investors and the companies, governments, or other entities in which they invest. Investment law seeks to protect investors' rights while also promoting economic growth through investment. It covers a wide range of issues such as foreign direct investment, mergers and acquisitions, capital markets regulation, securities offerings, corporate governance, and bankruptcy. It also seeks to provide remedies for losses suffered by investors due to misrepresentation or fraud. Investment law is an important part of the global economy as it helps ensure a fair playing field for all participants in the market.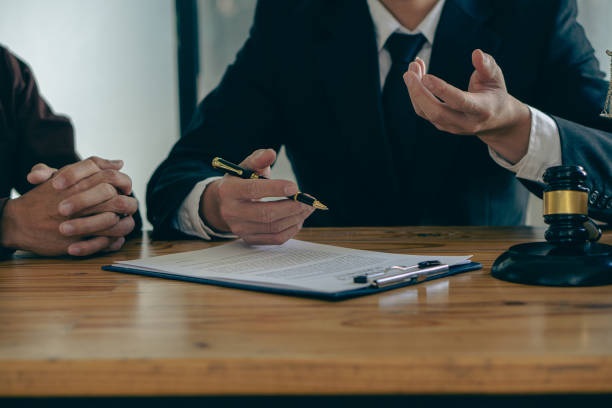 Overview of Key International Laws Governing Investment
In today's increasingly globalized world, international laws governing investment are becoming increasingly important. These laws are designed to ensure that investments made in different countries are done so with the utmost security, fairness, and protection for all parties involved. If you're seeking a reliable and experienced foreign investment law firm, click the link:
https://corporatecounsels.vn/practices/foreign-investment/.This article will provide an overview of key international laws that govern investment activities around the world.
The first law to consider is the International Investment Agreement (IIA). IIAs are agreements between two or more nations which regulate matters related to foreign direct investment (FDI). They often provide investors with certain protections and advantages such as access to dispute resolution mechanisms and national treatment (i.e., treating foreign investors no less favourably than domestic investors). IIAs also generally allow for some form of capital mobility, meaning investors can move their funds freely between countries without excessive restrictions or fees.
Another key set of international legal instruments relevant to investment activities is found in multilateral trade agreements like the WTO Agreement on Trade-Related Investment Measures (TRIMS) and the General Agreement on Tariffs and Trade (GATT). These agreements aim to promote fair competition by eliminating discriminatory measures against foreign companies, including those related to intellectual property rights, government procurement, technology transfer requirements and subsidies.
Domestic Investment Regulations and Their Impact on Foreign Investors
In recent years, governments around the world have implemented increasingly strict domestic investment regulations in order to protect their economies from external shocks and to ensure their citizens benefit from foreign investments. While these regulations can be beneficial for a country's economy, they can also have an impact on foreign investors looking to invest in a particular market. This article will explore the effects of domestic investment regulations on foreign investors, and what measures they should take when considering overseas investment.
Domestic investment regulations are laws and policies that are designed to limit or control investments made by non-nationals into a country's economy. These regulations can include restrictions on the type of investments allowed (e.g., only certain sectors may be open to foreign investors) as well as limits on how much capital can be invested at any one time. In addition, some countries impose taxes or tariffs on incoming investments or require specific approval processes before allowing an overseas investor access to their markets.
The effects of these domestic investment regulations vary depending upon the individual country and its economic goals; however, in general, they tend to make it more difficult for foreign investors to enter a new market due to additional costs associated with complying with local laws and requirements such as taxes, tariffs or approval processes.
Types of Investments That May Be Protected by Investment Laws
Investment laws exist to protect investors from financial losses due to fraud, negligence, or other bad practices. While no investment is entirely risk-free, there are certain types of investments that may be more protected than others.
One type of investment covered by investment laws is stocks and bonds. When you purchase a stock or bond, you become part owner of the company and have a claim on the profits and assets of that company. These investments are highly regulated by government agencies such as the Securities and Exchange Commission (SEC) in order to ensure fair trade practices for all investors.
Mutual funds are also protected by investment laws as they require fund managers to adhere to strict guidelines when making decisions about what stocks or bonds to buy or sell for their client's portfolios. Mutual funds are widely seen as one of the safest forms of investing due to their diversification benefits and the ability for investors with limited capital to access large portfolios without taking on too much risk.
Real estate is another type of investment that may be protected by certain legal provisions depending on where it is located. For example, some states have real estate investor protection laws that require landlords and property owners to adhere to certain standards when renting out properties or dealing with tenants' complaints and issues.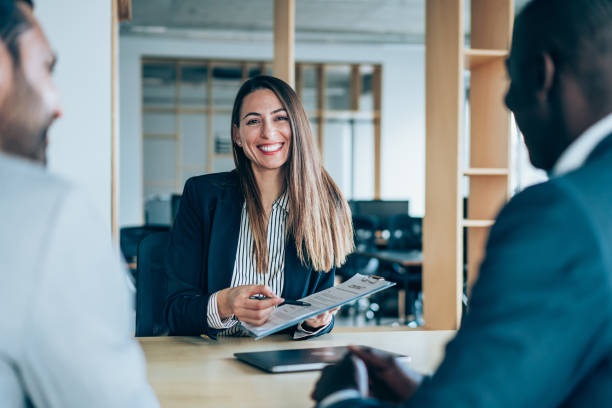 Dispute Resolution Mechanisms For Investor-State Conflicts
The growth of international investments has led to a rise in investment disputes between foreign investors and host countries. In order to protect the interests of both parties, dispute resolution mechanisms have been developed to provide an avenue for resolving such conflicts. These mechanisms are designed to ensure that all parties involved can come to a mutually acceptable solution without resorting to costly and time-consuming litigation.
Investor-state disputes typically arise when one party (investor or state) believes their rights have been violated under an applicable treaty or legislation. Such disputes can be complex in nature and often require specialized knowledge in order to reach a satisfactory resolution. This is why many countries have adopted dispute resolution mechanisms that allow for the peaceful settlement of investor-state conflicts without having to resort to litigation.
The two main types of dispute resolution mechanisms used for investor-state conflicts are arbitration and mediation. Arbitration is a process where two parties submit their respective claims before an independent third party (the arbitrator). The arbitrator then renders a decision based on the evidence presented by each side, which is binding on both parties regardless of whether either party agrees with it or not.
Conclusion: Summary of Important Points
Investment law is an ever-evolving field that provides businesses and countries with a legal framework to protect investments, both domestic and foreign. It is essential for the growth of international investment, which is necessary for the continued development of economies around the world. Investment laws continue to be refined in order to ensure that investments are made in a safe and secure manner while allowing investors to benefit from potential profits. As technology continues to advance and global markets become increasingly interconnected, it is important that investment law remains up-to-date with current trends in order to remain effective.