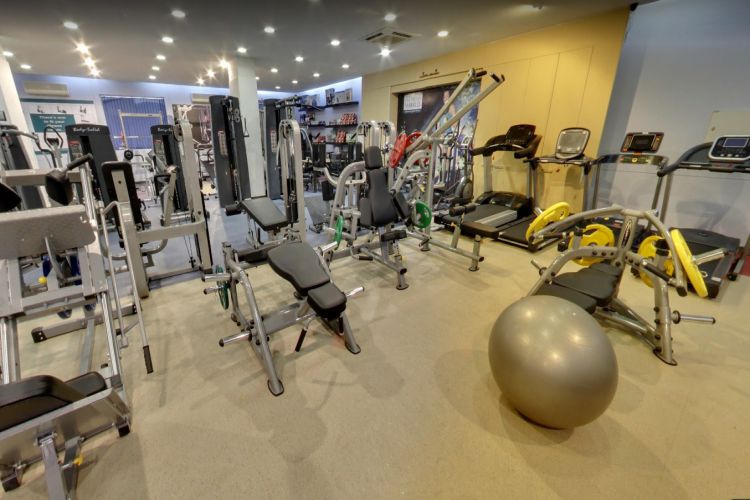 Are you planning to open a commercial gym or upgrade your current equipment? Selecting the right gym equipment is a crucial step toward providing a great workout experience for your clients. However, with so many options available, it can be overwhelming to make the right choice.
The gym equipment industry is constantly evolving, with new technologies and designs being introduced regularly. It's essential to keep up with the latest trends and select equipment that meets the needs of your clients while also being cost-effective.
Choosing the right commercial gym equipment requires careful consideration of various factors, such as space, budget, and the type of gym you want to create. Best commercial gym equipment from www.fitnessexpostores.com can also be a great choice. 
Factors to Look into when Picking Commercial Gym Equipment
Available space for gym equipment, including square footage and ceiling height.
One of the most important factors to consider when choosing commercial gym equipment is the available space. You need to ensure that the gym equipment will fit in the space provided, including the square footage and ceiling height. It's also important to leave enough space for gym-goers to move around freely and safely while using the equipment.
Budget considerations for purchasing or leasing gym equipment.
Another key factor to consider when picking commercial gym equipment is your budget. You need to determine how much money you are willing to spend on gym equipment. You can either purchase or lease gym equipment, depending on your budget and needs. Leasing can be a good option if you have a limited budget, as it allows you to get the equipment you need without a large upfront investment.
Durability and quality of commercial gym equipment, including warranties and maintenance requirements.
Commercial gym equipment should be durable and of high quality. This is important for safety reasons, as well as for longevity and cost-effectiveness. Look for gym equipment made from high-quality materials that can withstand heavy use and abuse. You should also consider the warranties and maintenance requirements of the equipment, as this can affect the long-term cost of ownership.
Brand reputation and customer reviews of commercial gym equipment.
When selecting commercial gym equipment, it's important to consider the brand reputation and customer reviews. Look for brands that have a good reputation in the industry and are known for producing high-quality equipment. You can also check customer reviews online to get an idea of how other gym owners and users feel about the equipment.
Safety features and guidelines for using commercial gym equipment.
Safety is a top priority when it comes to commercial gym equipment. Look for equipment that has safety features such as safety locks, safety belts, and emergency stop buttons. You should also ensure that you and your staff are trained in the proper use of the equipment and that you have clear guidelines and safety protocols in place.
Making the appropriate choice for commercial gym equipment might be difficult, but by taking these criteria into account, you can decide with confidence. that meets your needs and budget. Remember to prioritize safety, quality, and durability when making your selection, and don't be afraid to seek advice from experts in the industry.
Choose the right fitness stores for your gym equipment
Before you start shopping for gym equipment, it's important to do your research. Look for fitness stores that specialize in gym equipment and have a good reputation in the industry. You can also read reviews online to get an idea of what other gym owners have to say about different stores.
Check for Warranties and Service Plans
Before making a purchase, it's important to check for warranties and service plans. You want to make sure that your equipment is covered in case of any defects or malfunctions. Look for fitness stores that offer extended warranties or service plans to ensure that your equipment is always in top condition.
If you're not sure where to start when it comes to choosing fitness stores for your gym equipment needs, it's always a good idea to ask for recommendations. Talk to other gym owners in your area to see where they purchased their equipment and what their experience was like. You can also ask for recommendations from fitness professionals or trainers in your area.
Choosing the right fitness stores for your gym equipment needs is crucial to the success of your gym. By doing your research, considering your budget, checking for warranties and service plans, considering the space you have available, and asking for recommendations, you can find the right fitness store for your needs and ensure that your gym is equipped with high-quality equipment that will last for years to come.