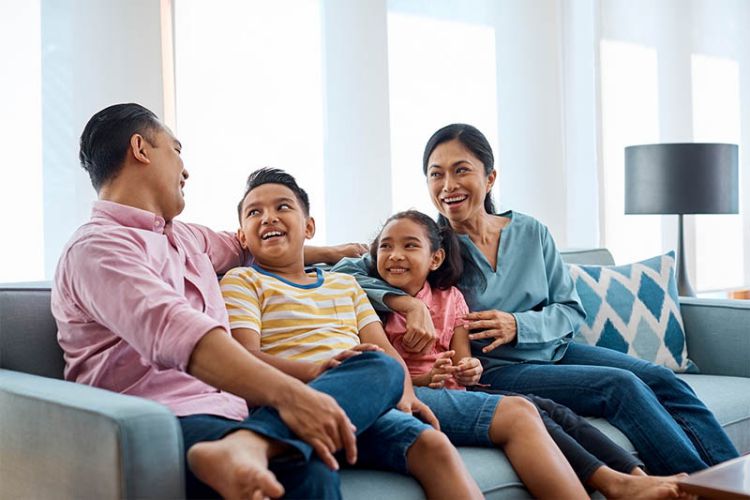 Are you a mom or dad who wants to make sure your family is healthy and safe? Do you have little ones that you want to keep safe from harm and disease? While it's impossible to eliminate risk, there are steps you can take to create a safety net for your family.
In this article, we'll discuss how to create a safety net for your family by outlining some simple steps you can take at home. We'll cover everything from minimizing the risk of infections to establishing healthy habits that will help your family stay safe and sound.
Keep Your Home Clean
The first step in creating a safe environment for your family is to keep your home clean. Regular cleaning can help reduce the risk of illnesses, such as colds and flu. It is also important to ensure your home is free from dust and other allergens that could cause respiratory problems for members of your family with allergies or asthma.
To keep your home clean, you should vacuum and mop regularly, wash all bedding frequently, wipe down surfaces with a disinfectant, and use a carbon water filter to reduce the presence of chlorine in your home's water supply. By taking these steps, you can help keep your family healthy and safe.
Establish Healthy Habits
Another important step in creating a safety net for your family is establishing healthy habits that everyone can follow. Eating nutritious meals, getting enough sleep, exercising regularly, and spending quality time together as a family can all help to ensure your family stays healthy.
It's also important to encourage good hygiene habits in your family. Teach your children the importance of washing their hands with soap and water frequently throughout the day, especially after using the restroom or before eating. Encourage everyone in your home to cover their coughs and sneezes, and to avoid touching their faces with unwashed hands.
Make a Plan for Emergencies
It's important to make sure your family is prepared in case of an emergency. Everyone should know what to do in case of a fire or other disaster. Ensure that all members of the family have contact information for one another and any close relatives. You should also create a plan for how you will evacuate your home in case of an emergency.
Aside from making an emergency plan, you should also make sure that your family knows how to administer first aid. Knowing basic first aid can be invaluable in a medical emergency and could potentially save the life of someone you love.
Visit or Connect With Your Healthcare Provider
Regular visits to the doctor are an important part of staying healthy and safe. Make sure you schedule regular checkups for everyone in your family, and that you keep up with immunizations as recommended by your healthcare provider.
If you can't make it into the office for regular checkups, consider setting up telemedicine appointments with your provider. You can use video conferencing software to connect with a doctor remotely, making it easy to access medical advice and care at any time.
Creating a safety net for your family is important, but it doesn't have to be difficult. By following the steps outlined in this article, you can help keep your family safe and healthy in the comfort of your own home. You can also ensure that everyone in your family is well-informed and prepared for any potential emergencies. With a little effort, you can create a safe and secure environment where your family can live and thrive.
So, make sure to take the time to create a safety net for your family. It's an investment that can help ensure everyone in your home stays healthy and happy for years to come.