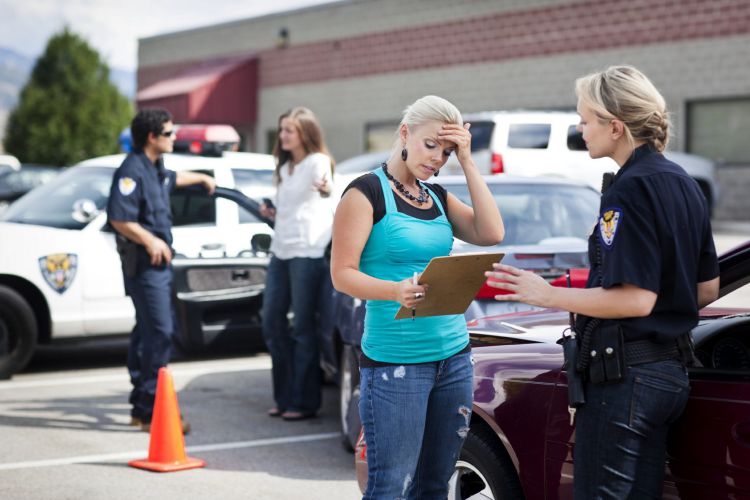 Like many other cities, Chicago has strict laws and penalties to deter and punish those driving while intoxicated. These laws are designed to protect the safety of both drivers and pedestrians on the road. Understanding the specific regulations surrounding DUI in Chicago is essential for anyone living in or visiting the city. DUI lawyers from Chicago Trusted Attorneys can be a reliable source for the information you need.
If you're planning to drive in Chicago, being well-informed about the city's DUI laws and penalties is crucial. Ignorance is not an excuse, and the consequences of a DUI conviction can be life-altering. Check out the comprehensive overview of Chicago's DUI laws and penalties, ensuring you have the knowledge to navigate the city's roads responsibly and legally.
Blood Alcohol Concentration (BAC) Limits
In Chicago, like in many other places, there are strict limits on blood alcohol concentration (BAC) for individuals who are driving under the influence (DUI) of alcohol. These limits are in place to ensure the driver's and other individuals' safety on the road. The legal BAC limits for most drivers in Chicago is 0.08%. A driver can be arrested if their BAC level exceeds this limit and charged with a DUI offense.
However, it is essential to note that the BAC limits may be lower for specific individuals, such as commercial drivers and individuals under the legal drinking age. Individuals must understand and abide by these BAC limits to avoid legal consequences and to prioritize the safety of themselves and others while on the road.
Penalty Tiers and Repeat Offenses
In Chicago, DUI (Driving Under the Influence) cases are taken very seriously and are subject to penalty tiers based on the severity of the offense. Repeated offenses carry even harsher consequences. The penalty tiers generally range from fines and license suspensions to mandatory alcohol education programs and jail time. The specific penalties depend on factors such as the blood alcohol content (BAC) level, prior DUI convictions, and whether the offense caused any accidents or injuries. It is essential for individuals facing DUI charges in Chicago to understand the potential consequences and seek legal representation to navigate the legal process effectively.
License Suspension and Revocation
License suspension and revocation in DUI cases in Chicago are serious consequences that individuals may face if they are convicted of driving under the influence. In Chicago, the Secretary of State's office can suspend or revoke a person's driver's license if they are found guilty of a DUI offense. The length of the suspension or revocation period depends on factors such as the number of prior offenses, blood alcohol concentration level, and whether any aggravating circumstances were present. Losing the ability to drive can significantly impact a person's daily life, making it difficult to commute to work, run errands, or fulfill other responsibilities.
It is crucial for individuals facing DUI charges in Chicago to seek legal representation to navigate the complex legal process and potentially mitigate the consequences of license suspension or revocation.
Mandatory Interventions and Education
Mandatory interventions and education on DUI cases in Chicago are crucial for ensuring public safety and reducing the number of drunk driving incidents. DUI (Driving Under the Influence) is a severe offense that poses a significant risk to the driver and others on the road. By implementing mandatory interventions, such as alcohol education programs and counseling, individuals charged with DUI can learn about the dangers and consequences of drunk driving.
 These interventions aim to educate offenders about the potential harm they can cause and help them make better choices in the future. Education on DUI cases can also raise awareness among the general public about the importance of responsible alcohol consumption and the need to prevent drunk driving incidents. By addressing the issue through mandatory interventions and education, Chicago can work towards creating a safer and more responsible community.
Aggravating Factors and Enhanced Penalties
Aggravating Factors and Enhanced Penalties on DUI cases in Chicago are crucial to understand for anyone facing charges related to driving under the influence. In Chicago, specific factors can aggravate a DUI offense and lead to enhanced penalties.
These factors may include having a high BAC (blood alcohol concentration)  at the time of arrest, resulting in an accident that results in bodily harm or death, having a past DUI conviction, or driving while your license is suspended or revoked. These aggravating factors can result in harsher consequences such as longer license suspensions, higher fines, mandatory alcohol education or treatment programs, and even potential jail time. It is essential for individuals facing DUI charges in Chicago to be aware of these aggravating factors and the potential enhanced penalties they may face.
If you are facing a DIU (Driving Under the Influence) case in Chicago, it is crucial to be familiar with the details and implications of such cases in the city. Understanding the local laws and regulations surrounding DIU offenses will help you navigate the legal process more effectively. Also, finding the right lawyer specializing in DIU cases is essential for a successful defense. A knowledgeable and experienced lawyer will be well-versed in Chicago's specific laws and procedures and provide you with the best possible representation for your case.