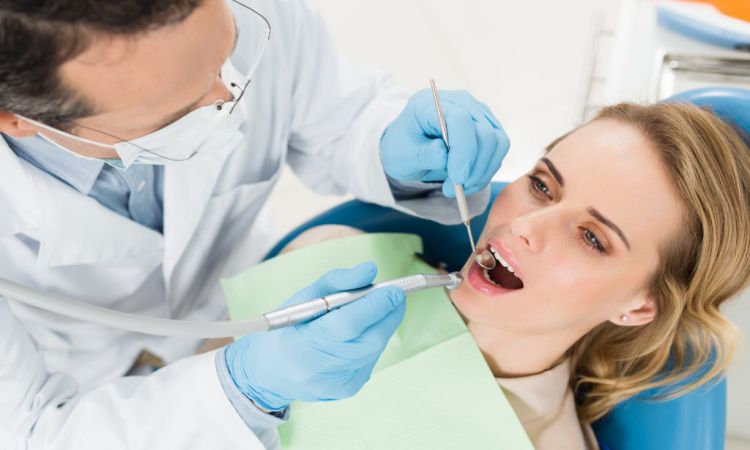 When we think of a trip to the dentist's office, we often picture the dentist as the primary caregiver, the one who examines our teeth, diagnoses issues, and performs complex procedures. However, there is a vital member of the dental team who plays a significant role in keeping our smiles healthy and bright: the dental hygienist. Dental hygienists are the unsung heroes of preventive dentistry, offering valuable services that go far beyond teeth cleaning.
Getting Started
If you're thinking about becoming a dental hygienist, you can attend dental assistant schools in Arizona to get started. The educational path includes coursework in anatomy, physiology, dental hygiene theory, and clinical practice. Additionally, dental hygienists should possess strong interpersonal skills, attention to detail, and a passion for promoting oral health.

The Evolution of Dental Hygiene
Dental hygiene as a profession has come a long way since its inception. The role of dental hygienists has evolved to encompass a broader range of responsibilities. While teeth cleaning remains a cornerstone of their work, they now provide education on oral health, perform screenings, and actively participate in identifying and preventing dental issues.
Preventive Care
One of the most prominent roles of dental hygienists is preventive care. Regular cleanings performed by hygienists are essential in removing plaque and tartar, preventing gum disease, and maintaining the overall health of teeth and gums. These professionals not only clean your teeth but also teach you how to take better care of your oral health at home.
Education
Dental hygienists are educators, helping patients understand the importance of oral hygiene and the connection between oral health and overall well-being. They provide useful information on effective brushing and flossing practices, dietary choices, and the risks associated with habits like smoking and excessive sugar consumption.
Screenings and Assessment
Hygienists play a critical role in dental screenings, identifying early signs of oral health issues such as cavities, gum disease, and oral cancer. Their vigilance can lead to early intervention and more effective treatment.
Polishing Skills
Dental hygienists are trained in the art of polishing, leaving your teeth gleaming and smooth. This not only enhances your smile but also discourages plaque buildup, making it easier for you to maintain oral hygiene between appointments.
Anesthetic Administration
In some states, dental hygienists can administer local anesthesia and nitrous oxide, further enhancing the comfort of patients during more extensive procedures.
Expanding Roles and Responsibilities
The role of dental hygienists is not static; it's ever-evolving. Many states have expanded the scope of practice for dental hygienists to include more advanced procedures. This expanded scope varies from state to state but can encompass activities like teeth whitening, dental sealants, and even dental hygiene diagnosis and treatment planning. These changes allow dental hygienists to take on a more active and independent role in patient care, further relieving the workload of dentists.
The Connection Between Oral Health and Overall Health
It's not just about a winning smile; maintaining oral health is crucial for overall well-being. Research has shown that poor oral health is linked to various systemic health conditions, including heart disease, diabetes, and respiratory infections. Dental hygienists understand these connections and emphasize the importance of oral health in maintaining a healthy body.
Continuing Education and Certification
Just like dentists, dental hygienists are committed to lifelong learning. They participate in continuing education programs to stay up-to-date with the latest techniques, technologies, and trends in dentistry. This dedication to professional development ensures that dental hygienists provide the best care possible to their patients.
Conclusion
Dental hygienists are the unsung heroes in your dentist's office, working diligently to safeguard your oral health and overall well-being. Beyond cleanings and screenings, they are educators, advocates, and preventive care specialists. As the role of dental hygienists continues to evolve, they are poised to take on even more responsibilities in the field of dentistry, making them an invaluable part of your healthcare team. So, the next time you visit your dentist, don't forget to acknowledge the dental hygienist who plays a vital role in maintaining your radiant smile and your health.