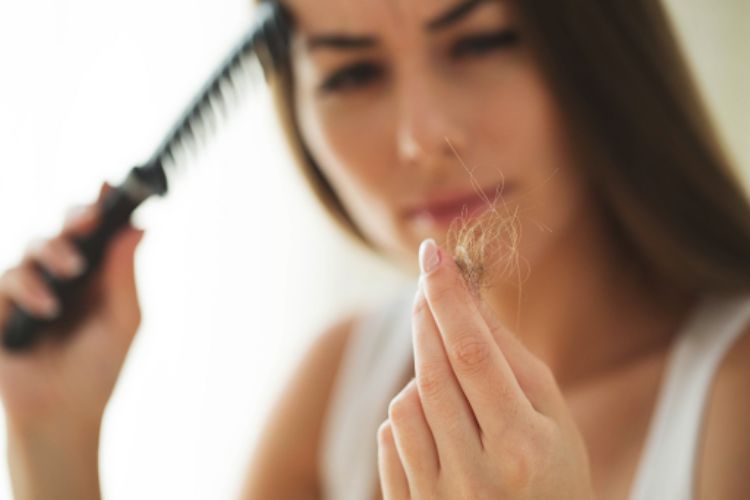 Are you struggling with Trichotillomania and seeking ways to regrow your hair? You're not alone.
Trichotillomania is a challenging condition that leads to hair pulling, resulting in hair loss. It currently affects around 1.7% of the US population. 
In this article, we will explore three effective strategies to help you achieve hair regrowth and hair-pulling prevention, regardless of your hair type. Let's get started on your journey to fuller, healthier locks!
Read on for 3 trichotillomania hair regrowth tips you need to know.
What Is Trichotillomania?
Trichotillomania is a set of compulsive behaviors centered around hair-pulling. It causes those who have it to have an overwhelming need to pluck hair out of their scalps, eyelashes, brows, and even other regions of their bodies. This disorder often leads to hair loss, and it can be emotionally distressing for the individuals battling it.
Recovering from trichotillomania is a journey. It requires patience, determination, and professional support. Remember, you're not alone in this battle, and there is hope for a brighter, hair-pulling-free future.
Nourish Your Scalp
To kickstart the regrowth process, you should nourish your scalp with the nutrients it needs. This may lead to faster, healthier hair regrowth-providing the perfect foundation for ongoing recovery. Opt for a balanced diet rich in vitamins and minerals, including:
Biotin

Vitamin E

Omega-3 fatty acids

Keratin 
These essential nutrients promote hair strength and encourage regrowth. You can use supplements combined with a healthy lifestyle to boost your intake. Experiment with recipes and meal plans until you find a practical and enjoyable way to get the nutrients you need. 
Mindful Stress Management
Stress plays a significant role in exacerbating trichotillomania. It often triggers emotional distress, such as guilt, shame, or embarrassment, due to the inability to control the urge to pull out hair.
Finding effective stress management techniques can be a game-changer. Daily yoga, meditation, and deep breathing exercises are excellent choices to help you relax and reduce the urge to pull out your hair.
Seek Help
Trichotillomania often requires professional assistance. A therapist or counselor can help you identify triggers and develop strategies to control the urge to pull. Cognitive behavioral therapy (CBT) is one of the most effective ways to treat this condition, helping you regain control over your actions. A trichotillomania therapist can help you get to the root of the problem and curb your compulsive behaviors. 
In some cases, doctors may prescribe medications, such as SSRIs, to manage the underlying anxiety or depression that often accompanies this disorder. This intervention can give you the chance to take control and begin the process of regrowing your hair. 
Back on Top: Trichotillomania Hair Regrowth Tips
When dealing with trichotillomania, remember that you're not alone, and help is available. By nourishing your scalp, managing stress, and seeking professional guidance, you can take significant steps towards hair regrowth and a healthier, happier you.
Did you find these trichotillomania hair regrowth tips helpful? If yes, be sure to check out the rest of our blog. We post daily advice on a wide range of topics and subjects, so start exploring now.