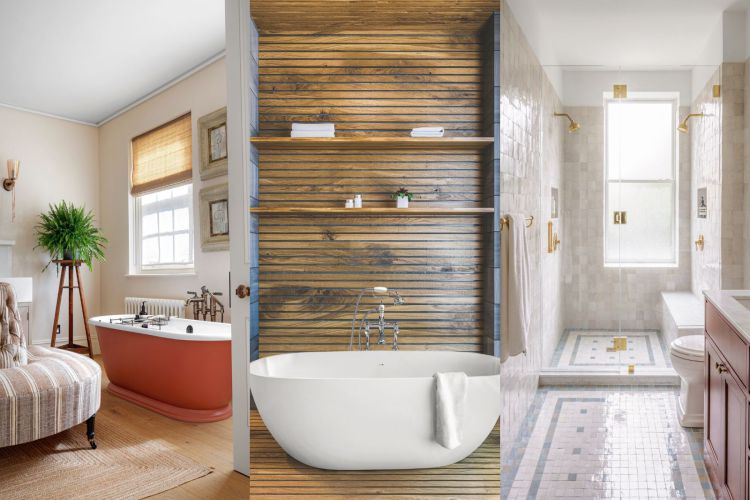 The bathroom, often considered one of the most personal spaces in a home, is no longer just a utilitarian room. In modern interior design, it has evolved into a sanctuary for relaxation and self-care. Designing the perfect bathroom goes beyond choosing the right tiles and color scheme. It's about curating the perfect bathroom ware, and when it comes to bathroom ware, companies like Villeroy and Boch set the tone for elegance and quality. From fixtures to accessories, every element contributes to the overall ambiance. This article will explore the significance of bathroomware in creating the perfect bathroom and discuss how to select the right pieces.
The Role of Bathroomware in Interior Design
Bathroomware encompasses all the elements and accessories that make up a bathroom. This includes fixtures like faucets and showerheads, storage solutions such as vanities and cabinets, as well as decorative items like mirrors, towels, and even bath mats. These components are the building blocks of bathroom design, and they play a crucial role in shaping the overall look and feel of the space.
Defining Your Bathroom Style
Before diving into the world of bathroomware, it's essential to determine your bathroom style. Are you inclined towards a minimalist, contemporary look, or do you prefer a more traditional and rustic atmosphere? Maybe you're drawn to a sleek, industrial design or a serene, spa-like setting. Defining your style will guide your choices when selecting bathroomware.
Faucets and Fixtures: The Heart of Bathroom Design
Faucets and fixtures are the functional and aesthetic focal points of any bathroom. They come in a variety of styles, finishes, and configurations. For a modern bathroom, sleek and minimalistic fixtures with polished chrome or matte black finish can create a clean and sophisticated look. On the other hand, vintage-style fixtures with brushed nickel or oil-rubbed bronze finishes can lend a touch of old-world charm to a traditional bathroom.
Consider the practicality of your fixtures as well. High-efficiency faucets can help conserve water and reduce your utility bills, making them an environmentally conscious choice.
Choosing the Perfect Vanity
The vanity is a significant piece of bathroomware that combines functionality with aesthetics. It provides essential storage space while also serving as a design statement. Consider the size of your bathroom, your storage requirements, and the style you've chosen when purchasing a vanity. Wall-mounted vanities are excellent for small bathrooms as they create a sense of spaciousness, while freestanding ones can be a centerpiece in larger bathrooms.
Countertop materials like marble, quartz, or wood can drastically impact the overall look of your vanity. Choose a material that complements your bathroom style and is easy to maintain.
Storage Solutions for a Clutter-Free Space
Storage is often an overlooked aspect of bathroom design. Adequate storage is essential to keep the bathroom clutter-free and organized. Consider incorporating cabinets, shelves, or built-in niches for storing toiletries, towels, and cleaning supplies. Floating shelves can add a modern touch, while closed cabinets maintain a tidy appearance.
Mirrors: Reflecting Style and Light
Mirrors are both functional and decorative in a bathroom. They reflect light, making the space appear larger and brighter. The style and size of your mirror can influence the overall aesthetics of the room. A large, frameless mirror can create a minimalist, contemporary look, while ornate framed mirrors add a touch of elegance to traditional bathrooms.
In conclusion, bathroomware plays a pivotal role in creating the perfect bathroom. It sets the tone, defines the style, and enhances the functionality of the space, especially when provided by companies like Villeroy and Boch. Whether you're aiming for a contemporary spa-like retreat or a cozy traditional bathroom, a careful selection of fixtures, vanities, storage solutions, and accessories will help you achieve your desired look and feel. By paying attention to details and balancing style with practicality, you can design a bathroom that is not only visually pleasing but also a comfortable and functional sanctuary within your home.