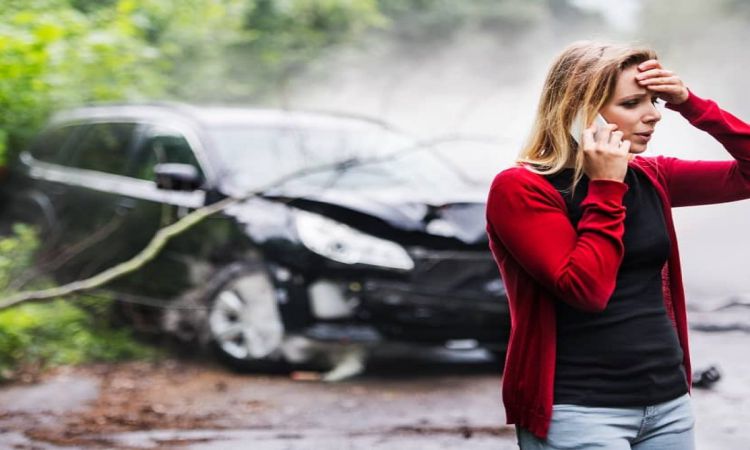 Accidents, often unforeseen and unsettling, thrust us into moments of uncertainty. Amidst these unsettling occurrences, car accident attorneys become the beacons of clarity, navigating the labyrinthine path of determining fault. From minor fender-benders to major collisions, attributing responsibility hinges on meticulous scrutiny of the situation. This intricate choreography of analysis and investigation holds the key to establishing accountability. Car accident lawyers specialize in unraveling the complexities, deciphering the mosaic of evidence, and untangling the web of emotions surrounding such incidents. As the puzzle of an accident unfolds, these legal professionals stand as the linchpin, striving to ensure that justice is served while considering the human element intertwined in the aftermath of the crash.
Unveiling the Puzzle:
Central to determining fault is the intricate task of reconstructing the events leading to the accident. Just as a detective pieces together evidence to solve a crime, accident investigators retrace the vehicles' paths, scrutinize road conditions, and decipher the drivers' actions. This phase often involves creating accident scene diagrams, collecting witness testimonies, and leveraging advanced technologies such as dash-cam footage or surveillance videos. These puzzle pieces weave together to understand the sequence of events comprehensively.
The Role of Traffic Laws:
Traffic laws serve as the backbone for establishing faults in accidents. These laws offer a framework of regulations that guide driver behavior on the roads. When accidents occur, these laws become the yardstick against which actions are measured. For example, disregarding a red light is a blatant violation of traffic rules, typically leading to attributing fault to the driver who ignored the signal. Nevertheless, context matters; exceptions may arise based on the incident's unique circumstances.
The Critical Role of Evidence:
Imagine an intricate jigsaw puzzle; evidence assumes a similar role in determining fault. It bridges the gap between speculation and verifiable facts. Physical evidence, like tire marks, vehicle damage, and debris patterns, vividly depicts the accident's sequence. Eyewitness accounts, while valuable, introduce a degree of subjectivity. It's akin to assembling a puzzle while recognizing that some pieces might be missing or not fitting perfectly.
Contributory Negligence:
Determining fault isn't always a straightforward assignment. Contributory negligence comes into play when both parties share responsibility. Think of it as a "shared responsibility" scenario. For instance, if one driver was speeding and the other executed an illegal turn, both could be partially at fault. The principle of contributory negligence seeks to apportion compensation based on the degree of shared blame.
The Weight of Traffic Citations:
Traffic citations wield a significant influence in determining fault. These citations, issued by law enforcement officers, bear legal consequences based on their situation assessment. Receiving a citation often implies direct blame for the accident. Nonetheless, the absence of a citation doesn't necessarily absolve a driver of responsibility. It's comparable to evidence, contributing to the overall evaluation.
Human Error and Decision-Making:
Human error is an inherent aspect of accidents. Our brains process a lot of information while driving, but lapses in judgment can lead to collisions. Sometimes, it's as simple as miscalculating the speed of an oncoming vehicle. These misjudgments are part of the human experience. It's like attempting to juggle numerous tasks and occasionally dropping the ball.
Complexity in Multi-Vehicle Accidents:
Determining fault amplifies complexity during multi-vehicle accidents. Visualize a chain reaction where one collision triggers a series of subsequent ones. The challenge lies in comprehending the sequence of impacts and identifying the actions that set off the chain reaction. In such cases, it's akin to deconstructing a chemical reaction in a scientific experiment—pinpointing the catalyst and understanding the ensuing outcomes.
The Emotional Element:
Accidents transcend physical damage; they often generate emotional turmoil. Determining fault involves untangling this emotional aspect. Effective communication becomes akin to navigating through turbulent waters when tempers flare—finding a way to bridge gaps amid emotional waves. Emotions can obscure judgment and impact the credibility of witness accounts, adding to the intricacy of the process.
Acknowledging Human Factors:
Car accident lawyers delve into the intricacies of human behavior that can contribute to accidents. Factors like driver fatigue, distractions, and impaired judgment are considered. They understand that even a momentary lapse in attention can lead to significant consequences. Similar to examining variables in a scientific experiment, lawyers meticulously evaluate human factors, recognizing their role in shaping the accident's outcome.
Technology's Impact on Determining Fault:
The digital age has introduced new dimensions to determining fault. Car accident lawyers navigate through a sea of data from vehicle black boxes, GPS records, and surveillance cameras. They analyze these technological breadcrumbs to reconstruct the events leading up to an accident. This process is akin to piecing together a digital puzzle, where electronic footprints provide insights that complement traditional evidence. As technology evolves, car accident lawyers stay at the forefront, adapting their methods to leverage the available data.
Conclusion
Car accident lawyers emerge as guardians of order and fairness in accidents, where chaos momentarily reigns. Their expertise in determining fault offers a light in the darkness, guiding individuals through the intricate labyrinth of post-accident complexities. As they sift through evidence, analyze traffic laws, and account for contributing factors, car accident lawyers unveil the truth that leads to resolution. The significance of their role goes beyond assigning blame; it encompasses the pursuit of justice, the provision of closure, and the restoration of a semblance of normalcy for those affected. Through their expertise, car accident lawyers bridge the gap between confusion and clarity, ensuring that accountability is upheld and the road to recovery is navigated with precision.