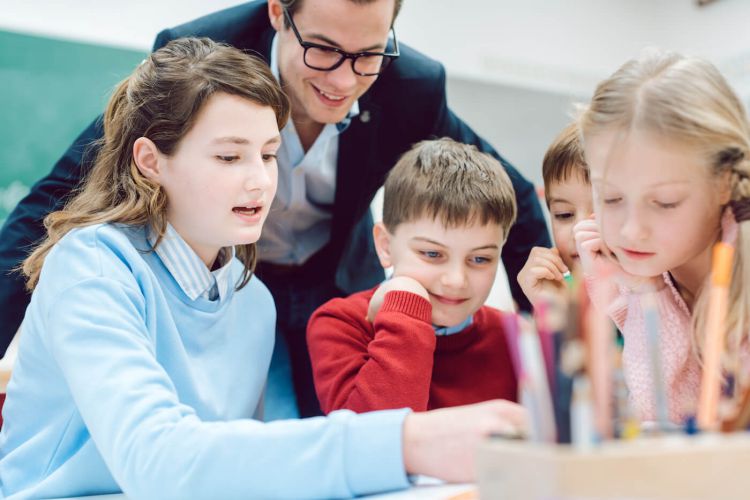 The traditional approach to education often focuses on intellectual development, but it is becoming increasingly important to prioritize social-emotional learning (SEL) in schools. This learning encompasses the development of psychological intelligence, empathy, and interpersonal skills, which are critical for success in both personal and professional spheres. Integrating social emotional learning in schools can help create well-rounded, academically prosperous, emotionally resilient, and socially skilled students. This article will explore the significance of social emotional learning and offer suggestions for implementing it effectively in educational institutes.
The Importance of Social-Emotional Learning
Enhancing Emotional Intelligence
It refers to the capability to understand and realize a person's emotions and empathize with them. Developing emotional intelligence is crucial for students, as it helps them navigate relationships, overcome challenges, and make informed decisions. Schools can help pupils enhance their emotional intelligence and mental well-being by incorporating SEL into the curriculum.
Fostering Empathy and Compassion
Empathy is the capability to put oneself in another person's situation and understand their feelings and perspectives. Compassion, on the other hand, is the motivation to help those who are suffering. These skills are essential for building healthy relationships and promoting a positive school environment. SEL programs help students cultivate empathy and compassion, fostering a feeling of belonging and connectedness among peers.
Developing Interpersonal Skills
Interpersonal skills are vital for effective communication and collaboration in various aspects of life. SEL programs teach students essential skills such as active listening, conflict resolution, and cooperation, which are necessary for personal and professional success. By developing these skills, pupils are better equipped to handle diverse situations and work well with others.
Implementations:
Integrating SEL into the Curriculum
To effectively implement SEL, educational institutes should integrate it into existing curricula. This can be done by incorporating SEL concepts and activities into core subjects like language arts, math, science, and social studies. For example, teachers can use literature to explore emotions and teach empathy or incorporate collaborative problem-solving activities in math and science classes.
Providing Professional Development Opportunities for Teachers
Teachers play a crucial role in promoting social-emotional learning in schools, so providing them with the necessary training and resources is essential. Institutions can offer professional development workshops, seminars, and courses to help educators understand the importance of SEL and learn strategies to incorporate it into their teaching practices. Providing ongoing support for teachers will ensure the successful integration of SEL in the classroom.
Creating a Supportive School Environment
A supportive school environment is essential for promoting SEL. Schools should foster a culture of inclusivity, respect, and collaboration to help students feel valued and connected. This can be achieved by promoting positive relationships among pupils, teachers, and staff, encouraging open communication, and providing opportunities for students to collaborate and engage in team-building activities.
Engaging Parents and the Community
Parents and community members play a critical role in supporting SEL. Schools should engage parents in the process by providing resources and information on SEL, hosting workshops, and offering opportunities for parents to participate in school activities. By involving the community, schools can create a supportive network that encourages the development of well-rounded students.
Assessing and Monitoring Progress
To ensure the success of SEL initiatives, schools should regularly assess and monitor the progress of students and the overall program. This can be done through ongoing evaluations, surveys, and student, teacher, and parent feedback. Monitoring progress helps institutions identify areas for improvement and make data-driven decisions to enhance the effectiveness of SEL programs.
Conclusion
Incorporating such learning in schools is vital to nurturing well-rounded students capable of thriving in an increasingly complex world. Ultimately, embracing social-emotional learning in education will benefit individual students and society as a whole, creating a more compassionate and interconnected world.