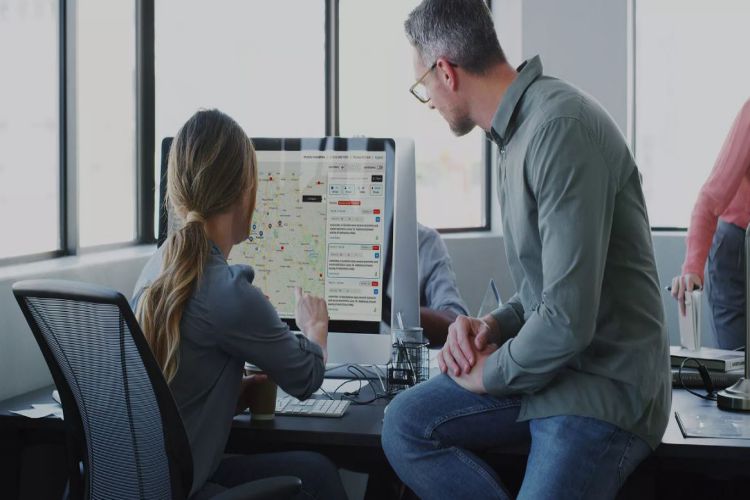 Emergencies can sweep across a larger area or population at any time. That's their nature. But how do you ensure safety and security for your assets, including employees, residents, students, and staff? Sending out communication at a large scale with speed can be the way. Nowadays, you get advanced mass notification solutions that empower an admin to alert individuals or groups, locations, and other relevant areas about an approaching situation. Communication can reach the target audience or intended place through different channels within a fraction of a minute, safeguarding hundreds, thousands, and millions of lives with a critical and timely update. Such systems can be a welcome addition to any organization, such as government agencies, fire departments, police stations, schools, healthcare, and others. The combination of message and rescue instructions can help tremendously.
1. Uses of mass communication technologies
As hinted, a mass notification system can save lives in different environments. Let's explore their value addition in several settings.
Local or state communities
Two-way communication with language support can help residents stay protected from any danger through emergency alerts. One can customize the solution based on their priorities with proper methods of disbursing information. One can also use the system to notify people about road blockages, unavailability of a utility service, or any other update.  
Large organizations / small businesses
Modern devices allow texting, broadcasting, emailing, and social media messaging. A system administrator can choose the medium to notify individuals or groups. These tools also double as a disaster recovery method for being able to track the occurrences and help guide everyone during a crisis. The HR team can rely on them for corporate communications about celebrations or regular events. They can use the technology to invite employees to an event or announce company achievements. Regardless of the need, corporate settings can use mass notification tools for various purposes.
Healthcare facilities 
Even hospitals, clinics, and pharmacies can install it for different goals. They can use the system to alert patients, visitors, and staff about an emergency through streamlined internal messaging (audio/ video). When installed, these facilities can eliminate alert fatigue through automated processes covering targeted groups and specific recipients as needed. It also allows them to reap marketing benefits. However, they must opt for something that satisfies federal and state laws. 
Factories
Manufacturing units need these modern technological tools more because of the level of risk involved in the environment. They can use different mass communication devices to increase productivity, avoid downtime, and minimize disasters through proper dissemination of information. Workers can get regular updates through a safety app managed by onsite or remote workers. During any urgent need, one can reach out to employees through various means, such as desktop notifications, texts, and sirens. The good thing is it needs only a few simple clicks to send alerts. Because it is an automated process, administrators can achieve much in less time and money. They can schedule the supply chain effortlessly to avoid any delays or outages. They can communicate instantly through voice calls, email, and texts if workforce issues or shift changes occur.
Since specific devices let communication flow two ways, employees can also raise concerns about spotting any suspicious activity or threats to the relevant person. Easy access to safety stakeholders help them pass on any critical information hassle-free.
Education institutions
Suppose turbulent weather is approaching. A reliable mass communication unit in a K-12 school facilitates faster communication with parents, students, and staff during emergencies. Schools can send alerts to parents about school closures. Schools, colleges, and universities also need modern technological support to reach 9-1-1 in case of any emergency. They can inform the school community about lockdowns and evacuation as part of crisis response. Higher educational systems can use different communication methods to guide everyone about safety and security steps during an emergency, such as threats of gun shooting, severe weather, etc. Even these tools can notify students about sports events, class timings, and safety protocols.
2. Mass communication capabilities
Modern technology allows relevant sectors to alert people about security breaches, fire risks, and gun shootings. It also comes in handy to announce weather conditions, traffic situations, and facility closing. Different settings can apply mass notification systems to address emergencies and threats most likely to occur in the current scenarios. As the situation changes, one should increase protection within their environments as safety and security measures to minimize harm and prepare for the problem. If you install the right tools, you can also carry the rescue mission safely for quicker recovery from danger.
How does a mass communication system ensure all this? The electronic devices powered by multi-layered systems easily integrate into existing communication tools to enhance security. The tools can be for indoor and outdoor use. You get duress stations, fire alarms, loudspeakers, display screens, and more to contact anyone on the list or premises about a developing event. When you shop for such technology, you must look for a few things:
Response capacity (faster and more efficient communication disbursal)

Customization to suit broader scenarios for greater flexibility

Ability to integrate into different building systems for comprehensive coverage

Audio and video messaging across various devices, including desktops, smartphones, etc.

Message broadcasting through a simple web interface 

Suitability as a part of the overall risk management plan
Almost every facility or organization needs innovative mass communication tools to minimize risks by responding to emergencies quickly and efficiently. It can be a fire station, a training facility, a police department, a law enforcement institution, a hospital, or so. Even private and public schools require these tools to protect people during a crisis. The two-way communication channel allows watching over one's business and community. It becomes easier to track who noticed the alerts and who didn't, leaving minimal or no scope for missing out on anyone. Some places install digital signage and sirens, thinking they have done everything. However, these tools operate individually without any harmony. You can make them a part of the full-range notification system to issue timely alerts and updates based on the situation. Ensure that you choose only a trusted platform for such purposes.