As the popularity of dietary supplements has soared in recent years, health-conscious individuals have sought convenient methods to include nutrient-rich greens in their diets. One such solution is Greens powder, a dietary supplement that combines a range of green vegetables, fruits, herbs, and other plant-based ingredients. Typically, these powders are created by drying and pulverising the greens into a fine powder, which can be effortlessly mixed with water or incorporated into smoothies.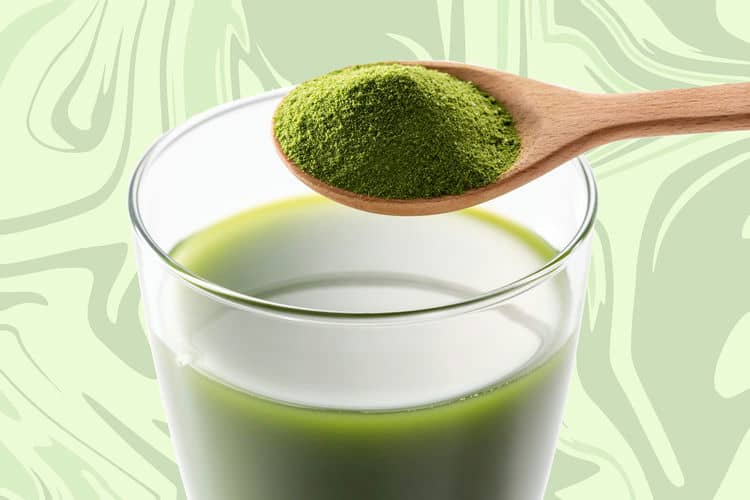 This article explores the different types of powdered greens available in the market and their key ingredients.
Wheatgrass-Based
Wheatgrass-based powders are one of the most common types available. Wheatgrass is harvested from the young shoots of the wheat plant and is packed with essential vitamins, minerals, and antioxidants. These supplements often contain other ingredients like barley grass, spirulina, and chlorella, further enhancing their nutritional profile. They are known for their detoxifying properties and are believed to support digestion, boost immunity, and increase energy levels.
Algae-Based
Algae-based powders, such as those containing spirulina and chlorella, are gaining popularity due to their high nutrient content. Spirulina is an algae rich in protein, vitamins, minerals, and antioxidants. It is famous for its high concentration of essential amino acids. On the other hand, chlorella is a single-celled green alga packed with chlorophyll, vitamins, minerals, and omega-3 fatty acids. These powders are often sought after for their potential detoxifying and anti-inflammatory properties.
Vegetable-Based
Vegetable-based powders are formulated using a wide range of nutrient-dense vegetables. These powders often include greens like kale, spinach, broccoli, and beetroot. Kale, for instance, is a powerhouse of vitamins A, C, and K and minerals like iron and calcium. Spinach is another nutrient-rich green loaded with vitamins, minerals, and antioxidants. They provide a convenient way to increase the intake of vegetables, especially for those who struggle to incorporate them into their daily meals.
Fruit-Based
Fruit-based powders are designed to provide the benefits of fruits in a concentrated form. These powders may contain berries, citrus, and tropical fruits. Berries, such as blueberries and strawberries, are known for their antioxidant content and are believed to support brain health and reduce inflammation. Citrus fruits have high vitamin C content and boost immune function. These powders offer a flavorful and convenient way to obtain the nutritional benefits of fruits throughout the day.
Superfood-Based
Superfood-based powders have gained significant attention in the health and wellness industry. These powders are formulated with a combination of nutrient-dense superfoods, foods that are exceptionally rich in vitamins, minerals, and antioxidants.
Common superfoods in these powders include moringa, matcha, acai berries, and maca root. Moringa is known for its high content of vitamins A, C, and E, iron and calcium. Matcha, a powdered green tea, is rich in antioxidants and provides a gentle energy boost. Acai berries are packed with antioxidants, healthy fats, and fibre. Maca root is a Peruvian superfood believed to enhance energy, improve mood, and support hormonal balance. These dietary supplements offer a comprehensive blend of potent ingredients to promote overall health and vitality.
Greens supplements have become popular for individuals seeking a convenient and effective way to supplement their diets with nutrient-dense greens. Each type of Greens powder offers a unique set of key ingredients and potential health benefits. However, they are not intended to replace whole fruits and vegetables in your diet, but they can complement a well-balanced eating plan. So, consult a healthcare professional before incorporating these powders into your routine to ensure they align with your health needs and goals. With several choices available, you can choose one that suits your taste preferences and supports your overall well-being. You can also read the Roundhouse Provisions Morning Kick reviews for better reviews.