Whether you are looking for an assisted living facility for yourself or a loved one, it is vital to find a home that scores well on certain essential features. This will make the difference between a happy adjustment and being perpetually miserable. Below we will look at the most important criteria to help you narrow down your choices.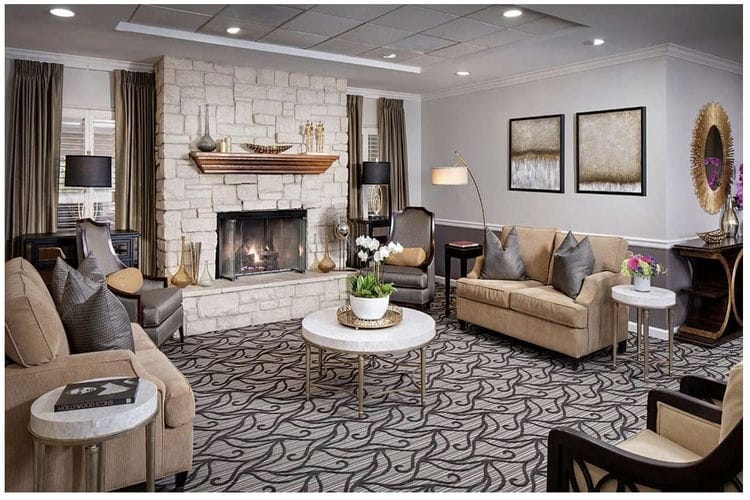 Location
Many loved ones are relegated to assisted living facilities without the blessing of frequent visitors from those they hold dear. This makes for a traumatic move, accompanied by intense feelings of loss, and will delay the person adapting to their new circumstances. Choose a facility that is close to home so that regular visits can be sustained.
A remote place, such as in a small town, may not offer much to do outside the walls of the facility. The location may also lack access to good medical care. Find out what the visiting hours are and if these are suitable to your lifestyle.
Care Provided
Elderly people in assisted living facilities usually face certain physical limitations. Many of them need help with basic chores. You need to ascertain whether a facility can fill in the gaps for your loved one and allow them to live a life of greater ease. Staff must be trained in special programs and equipment. Ask whether your family member will be adequately cared for or struggle to cope with daily demands.
Activities Offered
Your loved one should not be moving from a full life to a limited one. Good facilities provide a regular schedule of activities for keeping fit and mentally healthy. Opportunities to socialize are also created.
Staff Friendliness
Employees at an assisted living facility must treat residents with respect and friendliness. Poor attitudes can swiftly mar the happiness of residents who are permanently placed in a facility.
The ratio of staff to residents is a big consideration. Be sure to look at day and night figures. Although a resident will have to share care, adequate staffing is necessary for the safety and well-being of residents. Overloaded employees are more likely to be affected negatively by stress and pass this on to residents.
Culture
Residents will make friends with others at an assisted living facility. But, apart from these closer relationships, you need to assess the overall culture that prevails at an assisted living facility to determine your loved one's likely experiences. Is the culture vibrant yet restful or are there undercurrents? A group of people together will develop a culture, while a good facility for assisted living in Meridian, Idaho will strive for a great community-living approach with employee attitudes, planned activities, and how conflict is dealt with.
Cleanliness
The surest measure to eliminate a potential assisted living facility as wholly unsuitable is if the place smells and looks unclean. The residents are dependent on their carers for their daily tasks and hygiene, and if there are visible signs of neglect, you'll want to avoid it at all costs. Neglected residents may even face abuse.
Safety and Security
Elderly people are more prone to falls. A facility must have handrails and other safety measures implemented and sufficient staff visible and available to help residents. External security is also critical. This will prevent your loved one from being lost on the outside or accosted by intruders.
Finding the right facility will give you peace of mind and ensure that your loved one is well cared for.