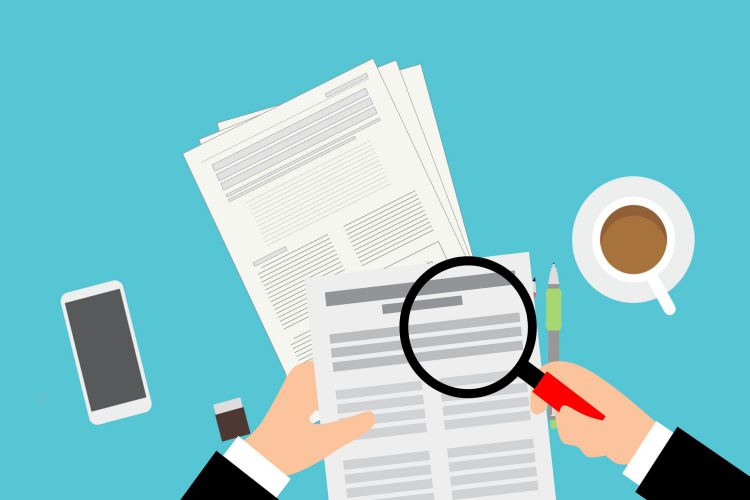 Facing an IRS audit can be an overwhelming experience for individual taxpayers and business owners alike. Statistics indicate that your odds of being audited by the Internal Revenue Service are 3 out of 1,000, even though 25% of Americans are afraid their tax returns may get flagged. However, it's very important to always be prepared for IRS audits and look after your financial interests carefully.
That's why we'll explore different types of IRS audits in this blog, shedding light on what to expect and how to tackle them properly. But don't forget that you need to talk to a tax attorney after getting a letter from the IRS before meeting with IRS agents so you can manage your tax affairs properly. 
Anyhow, here are a few types of IRS audits U.S. citizens have the misfortune of facing:
1. Correspondence audit
Let's discuss the four main types of IRS audits, i.e., correspondence, office, field, and TCMP. People usually panic when they hear the word "audit," even though not most audits are conducted to get your tax return info more accurately. It's estimated that 85% of all IRS audits are correspondence audits, the least intrusive of all audits conducted by the commission.
This audit deals with small issues, such as math errors, omitted income, questionable deductions, or insufficient documentation. A Schedule C form and a 566 letter seeking more information will be sent to you. A revenue agent will conduct this audit at your local IRS office.
However, you can always hire a tax attorney to go through an IRS Correspondence Audit successfully. If you wish to learn more about this procedure or have reservations with the local agents, get a real tax lawyer to secure your finances and protect your legal rights.
2. Office audit
If you get a letter asking you to meet with an IRS agent at a local IRS office, it's necessary to respond swiftly and contact the agent assigned to your case. Bear in mind, however, that an office audit only tackles a few aspects of your tax return, especially if there are more complex tax issues to settle.
But there's no need to panic; the letter you receive will contain all the necessary information. It'll contain the IRS agent's contact information and other meeting details. You'll be told which docs to bring to the meeting. If you comply with the guidelines, then this audit will be done within a single day. 
3. Field audit
A field audit terrifies most taxpayers as it generally means meeting IRS agents in person while they go through your financial records. If you own a large business or substantial assets, then the IRS may conduct a thorough examination of your revenue records.
Normally, you get a letter from the IRS requesting a meeting at your residence or place of business. Some taxpayers also meet with the auditors at a tax professional's office. If your business gets a field audit, you should expect IRS agents to review your finances, interview your employees, and take a tour of your place of business. This thorough examination is necessary to ensure your compliance with the tax law. 
4. TCMP audit
It's the last of the four major types of audits conducted by the IRS, involving a line-by-line review of your entire tax return. The Taxpayer Compliance Measure Program (TCMP) examines every single item on your tax return, and you'll have to substantiate it all with proper documentation. Individuals under the TCMP microscope must go through their financial records, finding all checks, invoices, contracts, and bank statements to prove their compliance as taxpayers. 
Now, you can understand how time-consuming and overwhelming TCMP audit can be! The IRS guys will identify compliance issues, estimate your tax gap, and measure the overall level of compliance. However, TCMP audits are very rare and not punitive. You may call them data-gathering measures to update IRS procedures and tax return statistics. 
5. CI audit
Tax evasion is a major crime. When the IRS suspects someone's evading taxes, it means a criminal investigation (CI) audit is due, which, as you can guess, is worse than all other audits on this list. It focuses on wrongdoings like hiding your income or inflating tax deductions.
Criminal investigators will carry out this audit, and their findings will lead to criminal charges if tax evasion is unearthed. That's why you should hire a capable tax attorney to deal with these agents if you are being investigated for tax fraud/evasion. You should also avoid incriminating yourself while seeking proper legal counsel. Cooperate with the investigation, however, and provide requested documents. 
6. Employment tax audit
This audit checks a business owner's compliance with employment tax laws. For instance, when new hires start working, they fill out Form W-4 first, allowing employers to withhold the correct amount of federal income tax from their wages. This payroll tax is then paid to the government to fund public programs, such as Medicare and Medicaid.
In an employment tax audit, therefore, the IRS will go through your company's employee wages and payroll tax withholdings records. IRS agents will make sure that you are correctly classifying workers as employees or independent contractors.
The sword of employment tax audit can befall anyone unexpectedly; in 2010, the IRS audited 6,000 random U.S. companies out of the blue. So, you should maintain your employment tax deposits properly.
7. Partnership audit
Even though the IRS audit rate for partnerships is very low, you should always be prepared for them if you own an S corp. S corporations are way more likely to be audited than C corporations, chiefly to ensure that business owners are receiving appropriate salaries. So, the IRS will examine your S corp's tax returns and, in some cases, even the individual tax returns of the partners and shareholders.
The audit is finished favorably when it becomes apparent that your S corp's overall income has been reported correctly and allocated appropriately among partners or shareholders.
Conclusion
Learning how to traverse the complicated audit landscape is important to maintain compliance with government regulations. That's why you should be familiar with Different IRS Audit types, chiefly the main reasons: correspondence, office, field, and TCMP. It's better to get a real tax attorney on your side who can guide you through them easily.