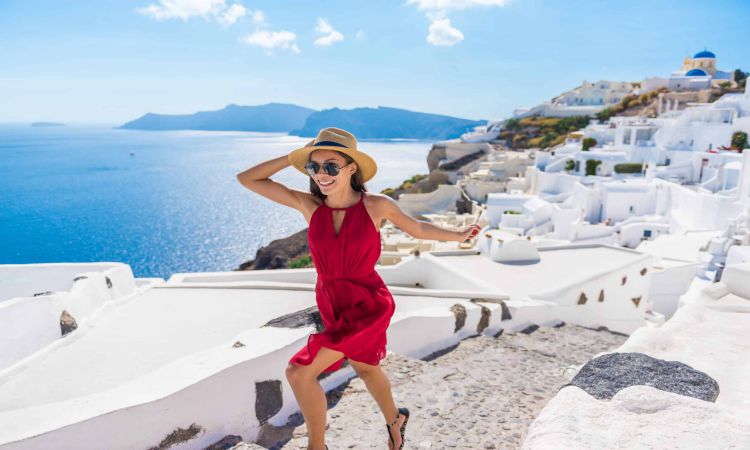 Are you ready to rock those summer dresses with style and flair? Mixing and matching your summer dresses can be a fun and creative way to elevate your fashion game. Whether heading to a beach party, a brunch date, or just strolling in the park, these seven tips will help you make the most of your summer wardrobe.
1. Embrace Bold Prints and Colors
Summer is mostly about vibrant and bold prints and colors. This season is the best time to go out of your comfort zone and wear dresses with eye-catching patterns and bright colors. You can go for floral prints, tropical motifs, and geometric designs to ensure you always stay stylish. For instance, you can pair a brightly colored dress with a contrasting print to create an exciting visual impact.
2. Accessorize Wisely
Accessories can make or break an outfit. When mixing and matching your summer dresses, the right accessories can take your look from ordinary to extraordinary.
Consider investing in a versatile collection of accessories. A wide-brimmed hat not only provides sun protection but also adds a touch of glamour to your beach attire. Oversized sunglasses are also a must-have for that movie-star vibe. You can't go wrong with classic aviators or trendy cat-eye frames.
Adding jewelry to your summer dress can give your style a unique flair. Think about bracelets, earrings, and necklaces that can enhance your look. Don't be afraid to mix metals or combine delicate and bold jewelry for an interesting twist to your outfit. It's all about making your summer style your own!
3. Layer with Light Outerwear
It may be hot during summer, but summer evenings can get chilly. That's why wearing light outerwear is essential for your mix-and-match game. You can try wearing a stylish denim jacket, a lightweight kimono, or a cropped cardigan to layer over your dresses. These pieces add versatility to your wardrobe and provide a touch of sophistication to your summer look.
4. Mix Textures and Fabrics
Experiment with mixing various fabrics and textures to make your outfit look appealing. You can match a lace summer dress with a denim vest for a cool boho-chic style. Alternatively, layer a silk dress with a thick, cozy knit sweater for a contrasting texture look. Mixing different textures gives your outfit more depth and makes it stand out.
5. Play with Lengths
Summer Dresses come in various lengths, from mini to maxi. Mixing and matching dresses of different lengths can create a dynamic and interesting look. Try pairing a midi wrap dress with ankle boots for a trendy and effortless appearance, or pair a maxi dress with strappy sandals for an elegant yet comfortable summer outfit.
6. Focus on Footwear
The right pair of shoes can elevate your summer dress game. Wear comfortable espadrilles or white sneakers to keep things relaxed and stylish for a casual daytime look. If you're aiming for a more polished appearance, heeled sandals or wedges can add a touch of sophistication.
Also, don't forget the power of colorful sandals or statement heels to inject personality into your ensemble.
7. Mix and Match Prints and Solids
Mixing prints and solid colors is a go-to technique for crafting eye-catching outfits. To even things out, try pairing a printed summer dress with a belt or cardigan in one solid color. Alternatively, if you're feeling adventurous, you can combine two prints by choosing patterns with a common color or theme. It's all about getting creative with your summer style!
Just remember to keep the scale of the prints in mind. A small floral print with a bold stripe can also create a harmonious contrast.
Sum Up Your Stylish Summer Journey
Mixing and matching your summer dresses is a delightful way to express your unique style and stay fashionable throughout the sunny season. With these seven tips, you will turn heads and make a fashion statement wherever you go this summer. So, unleash your creativity, and let your summer dresses shine!