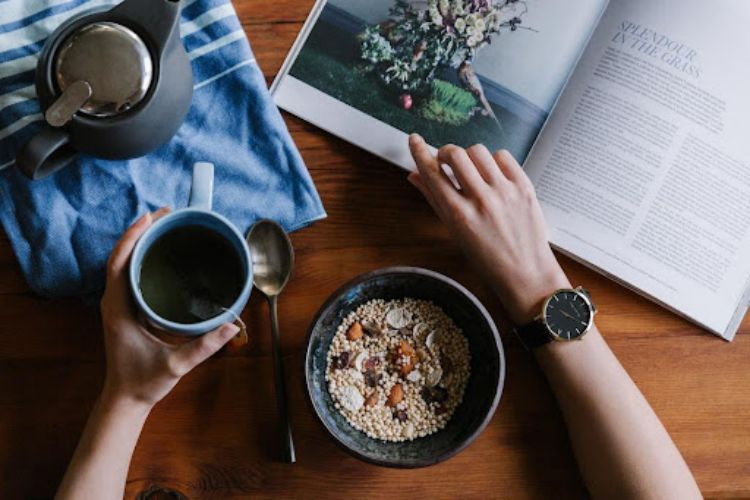 The journey to better health starts in an often overlooked yet crucial place: your digestive system. For many, the mere mention of digestive health conjures up images of bland, fiber-rich foods. But maintaining a healthy digestive system isn't about limitations; it's about balance, variety, and understanding how different nutrients affect your body. In this article, we'll delve into the importance of digestive health, offer you helpful tips to stay healthy, and discuss the role of digestive supplements, like Gundry MD digestive supplements, in your overall wellness.
The Importance of Digestive Health
The digestive system is like the command center of your body. It takes in food, breaks it down into its essential nutrients, and distributes these throughout the body to keep your organs functioning at their optimal level. Not only does it provide fuel for your body, but it also plays a critical role in immunity. About 70% of your immune cells live in your gut, making a healthy digestive system essential for a strong immune response.
One way to support gut health is through the use of supplements. For example, digestive supplements can be a beneficial addition to a balanced diet and healthy lifestyle. These are formulated with a blend of prebiotics, probiotics, and other vital nutrients designed to promote a healthy gut environment, improve digestion, and enhance nutrient absorption.
The Role of Diet
One of the key pillars in maintaining healthy digestive systems is diet. Your food choices significantly impact your digestive health. Consuming a balanced, diverse, and nutrient-dense diet can foster a healthy gut microbiome, leading to improved digestion and overall health.
Fiber-Rich Foods
Fiber is one of the most critical nutrients for your digestive health. It adds bulk to your diet, aids in digestion, and can help prevent constipation. Whole grains, legumes, fruits, and vegetables are excellent sources of dietary fiber. Additionally, fiber-rich foods can help you feel full for longer, potentially aiding in weight management.
Hydration
Water is just as important for digestion. It aids in the dissolution of lipids and soluble fiber, facilitating its easier passage. Lack of water can lead to dehydration, resulting in a sluggish system and potentially causing constipation or other digestive issues.
Limited Intake of Processed Foods
Foods that have been processed frequently contain undesirable fats, extra sugars, and artificial substances. These can disrupt your microbiome, potentially leading to digestive issues. Reducing your intake of processed foods can contribute to better gut health.
The Role of Excercise
Exercise is another significant component of good gut health. It aids in maintaining regular bowel movements and can reduce the risk of constipation. Exercise helps by decreasing the time it takes for food to move through the large intestine, limiting the amount of water absorbed back into your body and leaving you with softer, easier-to-pass stools.
Moreover, exercise is beneficial for your microbiome. It can enhance the diversity of bacteria, a crucial aspect of overall gut health. Plus, regular physical activity can help manage stress, which can negatively impact gut health if left uncontrolled.
Sleep and Stress Management
The importance of quality sleep and stress management can't be understated when discussing gut health. Lack of sleep or high-stress levels can throw off your body's natural digestive rhythm, leading to potential issues like heartburn or irritable bowel syndrome (IBS).
Adopting stress management techniques such as yoga, mindfulness, and deep breathing can help improve your gut health. Furthermore, ensuring you get an adequate amount of quality sleep each night supports the natural rhythms of your digestive system.
The Connection Between Gut Health and Mental Well-being
There's an emerging body of research highlighting a surprising connection between our gut and our brain, often referred to as the gut-brain axis. This complex system of communication between the nervous system in the digestive tract, known as the enteric nervous system, and the central nervous system, which includes the brain, plays a vital role in our mental well-being.
The gut microbiome, the diverse community of bacteria that reside in our gut, communicates with the brain through various pathways including the vagus nerve, neurotransmitters, and the immune system. A balanced, healthy gut microbiome can have a significant positive impact on mental health, potentially reducing symptoms of anxiety and depression.
On the other hand, a disrupted or imbalanced gut microbiome, often called dysbiosis, can negatively affect mental health. Therefore, maintaining good gut health through a healthy diet, regular exercise, stress management, and adequate sleep is not just crucial for physical health but also for mental well-being.
Understanding Probiotics and Prebiotics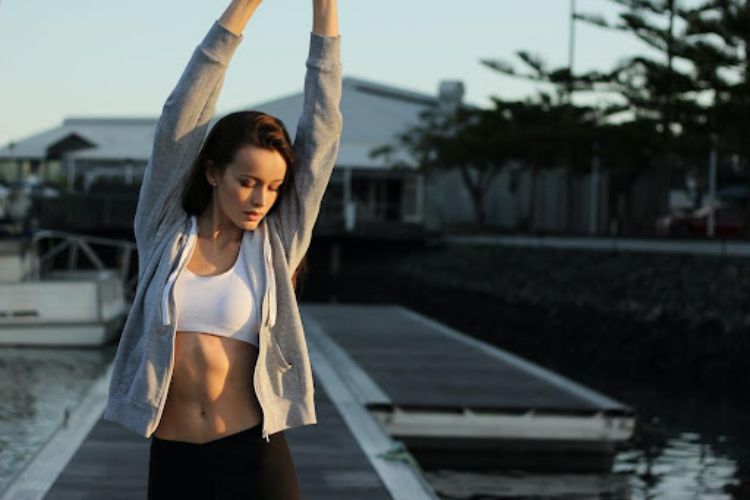 Probiotics and prebiotics are two essential elements in the world of health. Probiotics are live bacteria and yeasts that are beneficial for your health. They help keep your gut healthy by combating the effects of a poor diet, antibiotics, and stress. You can find probiotics in foods like yogurt, sauerkraut, and kimchi, as well as in supplements.
Prebiotics, on the other hand, are a type of dietary fiber that feeds the friendly bacteria in your gut. This helps the bacteria produce nutrients for your colon cells and leads to a healthier digestive system. Foods rich in prebiotics include garlic, onions, and bananas.
Taking a combined approach by incorporating both probiotics and prebiotics into your diet can create a synergistic effect, often referred to as a synbiotic effect, promoting a balanced and diverse gut microbiome and thereby supporting digestive health.
The Impact of Food Sensitivities
Food sensitivities can have a significant impact on digestive health. Unlike food allergies, which are an immune system response, food sensitivities relate to your digestive system's inability to properly break down certain foods. Common culprits include dairy products (lactose intolerance) and grains containing gluten. Symptoms can range from bloating, gas, and diarrhea to headaches and mood swings.
Understanding and identifying any potential food sensitivities you may have is important for maintaining digestive health. A healthcare professional can help diagnose food sensitivities and guide you to suitable dietary changes, helping to improve health and overall well-being.
Alcohol and Its Effects
While moderate alcohol consumption can fit into a healthy lifestyle, excessive drinking can have a harmful effect on your digestive system. Alcohol can cause inflammation in the stomach, impair digestion and nutrient absorption, alter the gut microbiota, and potentially contribute to conditions such as gastroesophageal reflux disease (GERD) and peptic ulcers.
Reducing your alcohol intake, or consuming it responsibly and in moderation, is a key factor in maintaining a healthy digestive system. This goes hand in hand with maintaining a balanced diet, staying physically active, getting quality sleep, and managing stress levels.
The Role of Digestive Supplements
While diet, exercise, sleep, and stress management form the foundation of good digestion, some people may also benefit from digestive supplements. These can include enzymes to help break down food, probiotics to promote healthy gut microbiota, and other gut-supporting nutrients.
However, it's important to remember that supplements should not replace a balanced diet and lifestyle but rather complement them. Always consult with a healthcare professional before beginning any new supplement regimen.
Conclusion: Making Digestive Health a Priority
Promoting digestive health is not merely about avoiding discomfort or digestive issues. It's a vital component of your overall well-being. By maintaining a balanced diet, staying physically active, managing stress, getting quality sleep, and considering the thoughtful use of supplements like Gundry MD supplements, you can support your health and lead a healthier, more comfortable life. Remember, your digestive health is not an isolated aspect of your wellness, but rather a vital part of the complex machine that is your body. Make it a priority, and enjoy the benefits that good digestive health can bring.