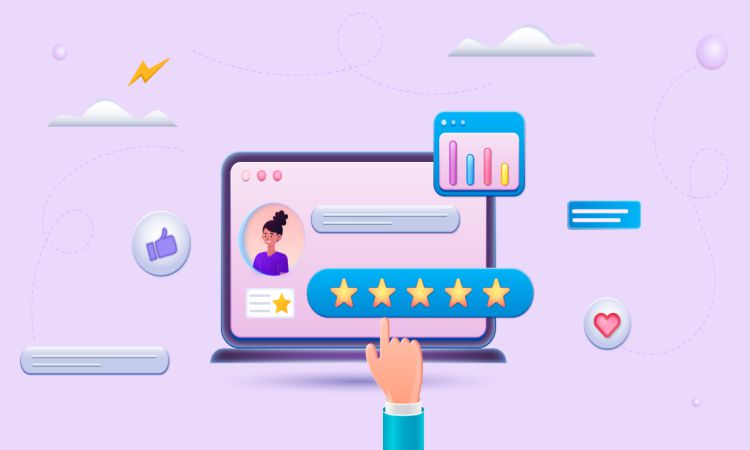 In 2023, the digital customer experience (CX) will be an essential part of any successful business. Businesses will need to have great products and services, as well as a positive user experience. In days past, your first interaction with your customer was in person. That's no longer the case. Your business must take steps to ensure that when your potential customers first "meet" you, they come away happy.
So what is the digital customer experience, exactly? And how do you strategize for it? Keep reading to discover the necessary steps you need to take to guarantee the best digital experience for your website and business.
What is the digital customer experience?
The "digital customer experience" or "user journey" refers to the interactions customers have with a company's digital platforms. The user journey includes websites, mobile apps, and other online channels. It encompasses the entire customer journey, from initial contact to post-purchase follow-up.
Why is the digital customer experience important?
Customers expect more than a good product or service in today's digital age. They want an engaging and enjoyable experience that meets their needs. Companies must provide this level of customer satisfaction to remain competitive and grow their businesses. This satisfaction includes the ease of finding products and services, the efficiency of your site, and connecting with someone about their questions after visiting your company website.
Best tips for excellent CX
Understanding your customers' needs and expectations is the key to providing a great digital CX. Understanding your customers means taking the time to research what they are looking for and creating a tailored experience that meets those needs. Companies should also focus on creating an intuitive user interface that makes it easy for customers to find what they need quickly and easily. Additionally, businesses should use data analytics tools to track customer behavior and identify areas where their company can make improvements.
Personalization is important
Another important aspect of digital CX is providing personalized experiences for each customer. This personalization means taking individual preferences into account and tailoring the experience accordingly. For example, companies can use AI-powered chatbots to give customers personalized suggestions based on what they've bought or said they like.
Additionally, businesses can leverage data collected from surveys or feedback forms to understand their customers' needs better and create experiences tailored specifically for them.
Interconnectivity is key
Finally, to help ensure that your business is successful, you need everything to be connected in an easy-to-understand way. Your business should focus on creating seamless experiences across all channels, from web browsers to mobile devices. Having seamless experiences on all channels allows customers to move seamlessly between different platforms without having to start over each time they switch devices or platforms. This interconnectivity will help ensure that customers have a consistent experience no matter how they choose to interact with your brand online.
Conclusion
Overall, providing a great digital CX is essential for any business looking to stay competitive in today's market. By taking the time to understand your customers' needs and expectations, using data analytics tools, personalizing experiences for each customer, and creating seamless experiences across all channels, you can make sure that your brand stands out from the competition and gives all of your customers a good time.