Are you looking to improve your content quality for your various marketing campaigns?
In this post, we'll give you some great tips for content creation that you can put to use in your marketing strategy.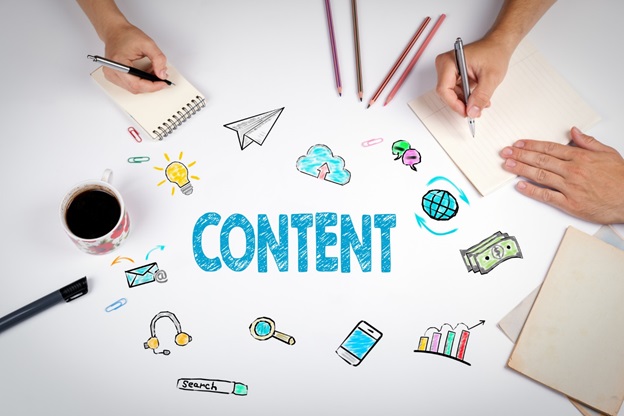 Let's explore content creation tips to create the best quality content for your digital marketing 101.
Understand Digital Marketing
Creating content for digital marketing can be an intimidating task for beginners. Understanding digital marketing is the first step to crafting effective content.
Using a variety of content types like videos, graphs, and images can attract a larger audience. Researching the best keywords in the industry can help increase organic reach.
Choose the Best Content Platforms
Content creation is one of the keys to a successful digital marketing campaign. When choosing the best platforms to showcase this content. Beginners should be mindful of the different types of platforms available.
One common choice is Facebook, which allows users to share images and videos. It also allows users to personalize content with hashtags, captions, and links.
Instagram is another popular content platform. It offers immediacy and high engagement rates. Video streaming platforms, such as YouTube, can be powerful for marketing.
For straightforward text-based posts, blogs or websites may be the most effective. Content should be consistent and engaging to ensure a successful return on investment.
Establish Clear Content Goals
Establishing clear content goals is key to successful content creation. Create a content plan with achievable objectives and realistic timelines. Make sure the goals align with business objectives and target the right audience.
Define the desired outcome for each piece of content. Brainstorm ideas for content, such as blogs and social media posts, and focus on them based on goals. Focus quality over quantity, as content with high quality will become an asset to the company.
Provide valuable and engaging content that your target audience will find useful. Understand the content's purpose and the message conveyed to the audience. Track the performance of the content and adjust the strategy based on the results.
Craft Engaging Content Ideas
Crafting engaging content ideas is essential for success. One tip is to focus on creating content that resonates with your target audience. Research your ideal customer and identify their needs, interests, and pain points.
Becoming an expert on the topic allows you to provide valuable and helpful content. You can use visuals such as infographics and videos to explain complex topics. You should maintain a consistent style, voice, and tone for all your content pieces.
It's vital to measure the success of your content by tracking performance metrics. By following these tips, you'll be able to craft engaging content ideas. To ensure to capture the attention of your audience.
Use Data-Driven Content
It is one of the most vital aspects of digital marketing 101 content creation for beginners. With the help of data, marketers can identify topics and choose the right media for their content.
Data can provide insights into the audience's behavior. It may make it possible to adapt the material to their interests. Data helps to identify which format is likely to resonate with target audiences.
When using data-driven content, tracking content performance and gathering customer feedback is critical. Marketers must ensure to keep their content strategies up-to-date by analyzing data. Data-driven content also makes it easier to identify emerging trends.
Leverage Automation for Efficient Content Creation
Tools like drumUp automate processes such as researching and curating relevant topics. Using automation can help you increase the efficiency of your content creation.
It can also help you deliver consistent, personalized content across all your platforms. It can help you increase the efficiency of your content by enabling you to create and update content. Using automation to create quality content with the aid of an AI content writer is a great place to start.
Deliver Consistent Schedule Strategies
Delivering a consistent scheduling strategy is an essential part of content creation. The best way to ensure consistent scheduling is to develop a plan. Beginners should take the time to consider the topics and type of content they want to create.
Having a dedicated calendar for posting content is essential. Beginners should consider adding a blend of onsite, social, and email content. Incorporating keywords into their content will ensure they attract the right attention.
Optimize Content Across Platforms
Creating an effective content marketing strategy is key to optimizing content across platforms. Beginners should understand the basic principles of content creation, such as keyword research. Understanding the basic principles can ensure their content aligns with their target audience.
Having an audience in mind, your content reaches the right online audience. Content must be engaging and memorable to stand out in a crowded digital landscape. Diversifying content across platforms is essential in leveraging both existing and potential customers.
This includes producing content for email campaigns, podcasts, and webinars. Finally, realizing the importance of visibility and SEO optimization is paramount. Using SEO-enhanced text, images and videos will boost your content's organic reach. It also helps you reach larger audiences.
Analyze Results for Improved Performance
Analyzing the results of digital marketing efforts is essential for successful content creation. The key to improving performance is understanding what content works and what does not works. Start by reviewing how each piece of content performs on different platforms.
Track the clicks, impressions, shares, and other performance metrics. Adjust your content to ensure optimal results. Analyze the demographics of your audience so that you can better target your content.
Adjust your strategy based on the content types that your followers want to consume. A/B testing is also a great way to optimize performance.
Creative elements to see which ones have the biggest impact. There's no one-size-fits-all for digital marketing success, so experimentation is key.
Try These Content Creation Tips
To sum up, creating content for digital marketing can be a challenge, but it doesn't have to be. With the right tools and mindset, beginners can produce engaging and effective content. Get more content creation tips now to create effective digital content marketing campaigns!
Did you find this article helpful? Check out the rest of our blogs for more!