Baldness and hair loss are commonly associated with males more than women. Indeed, it is extremely common to see bald men in everyday life, and up on the big screen or in celebrity magazines.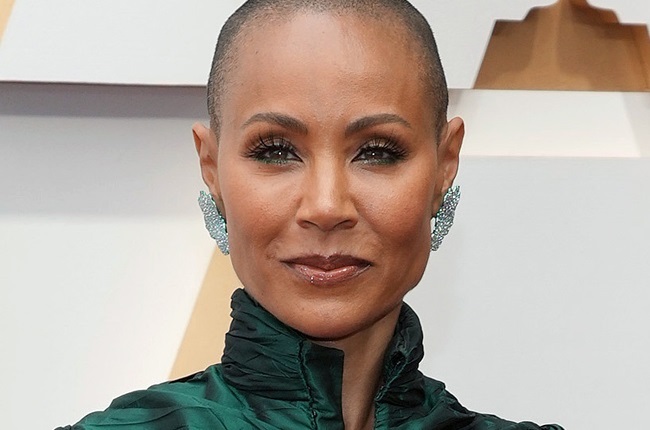 Famous male celebs who have lost, or are losing, their hair includes Bruce Willis, Jude Law, John Travolta, and Elton John. One myth surrounding men going bald is that it is a sign of virality. But, when females lose their hair there has traditionally been something of a stigma attached.
However, 40% of women will see a permanent loss of hair to some extent during their lifetime. And some will go completely bald. This led to the hair loss prevention industry being worth over $23 billion in 2021. The use of anti-hair loss shampoo, serums, and conditioners, has grown.
Some female celebrities have spoken out regarding their personal hair loss issues, and this helps to reduce stigma for others, and explain a little why this happens.
Why do women lose hair?
Male Pattern Hair Loss is mentioned frequently regarding men's baldness, but there is an equivalent condition for females too. FPHL most often affects women over the age of 70 but can be experienced at a much younger age. Menopause is one reason that some women see hair loss.
The AARP reports that diet and stress can cause female baldness. These are concerning as poor diet can be linked to financial distress and poverty And stress can be a side-effect of going bald. This can help create a catch-22 situation where the individual becomes more stressed as they lose more hair.
There are also medical reasons for baldness, such as hormonal changes, chemotherapy, and anemia. There is also a link between pregnancy and hair loss with nutrition being a concern along with hormones, and anxiety play a part.
If you are struggling with hair loss as a female, you are not alone.
Female celebrities who have spoken about hair loss struggles
It may come as a surprise the number of famous females who have come forward about their hair loss problems. There are actually too many for this short article, and there are doubtless other celebrities who have chosen to hide their hair loss from the world, at least for now. Nevertheless, here is a rundown of 7 famous women from the UK and US world of celebrities.
Jada Pinkett Smith
If you watched the Academy Awards in 2021, then it is doubtful you missed the incident involving Chris Rock, Will Smith, and the latter's wife, Jada Pinkett Smith.
An ill-judged joke about Jada Pinkett Smith helped to create one of the more controversial episodes in Oscars' history. But, it also brought attention to the many females living with alopecia areata today.
This condition is one of the most common reasons that females lose their hair, and it has affected more than one celebrity on this list.
Gail Porter
Across the pond, Gail Porter was once ubiquitous on UK TV. She was regularly featured in magazines and hosted shows such as Top Of The Pops. Then alopecia struck, and her career halted.
One of the reasons Gail Porter disappeared from the screens for a while was that she refused to wear a wig and hide her condition from fans.
Viola Davies
One of the possible symptoms of losing hair as a male or female is stress. Viola Davies developed alopecia in her late 20s and blamed it on stressful times. This caused half of her hair to fall out and resulted in a loss of self-confidence.
Kiera Knightley
Being in the public eye means celebrity hairstyles change rapidly, but all this styling and dyeing can cause problems. Kiera Knightley found she was losing hair due to regular color treatments. So, if you're keen on changing your appearance often, make sure you treat your hair very well.
Ricki Lake
This celebrity suffered hair loss due to androgenetic alopecia. This form of alopecia differs from alopecia areata. Ricki Lake's condition refers to sensitivity to dihydro-testosterone, whereas alopecia areata is caused by an autoimmune issue. Alopecia in general though is not completely understood. Ricki's alopecia has been ongoing for more than 30 years, but she has said that her hair is back to normal now.
Ricki Lake posted a video recently of her shaving her head which caused interest in alopecia and female baldness. It is highly common for men to go for shaving and buzz cuts to disguise baldness too. For those not ready to completely shave, there are hairstyles for short hair men aplenty. Not everyone is ready to embrace the Jason Statham look straight away.
Trinny Woodall
Another UK celebrity, and one well known for helping to improve other people's appearances in makeovers. After suffering Covid, this celebrity found she was suffering significant hair loss. Fortunately, hair loss from Covid is just the body responding to trauma, and is generally temporary, if still disconcerting.
Selma Blair
This actress experienced hair loss a few months after giving birth. Postpartum hair shedding can be due to hormonal changes, and up to 90% of new mothers will see it to some degree. However, Selma Blair also underwent chemo treatment for MS which resulted in further hair loss that she has spoken regularly about online.
Summary
As time progresses, ailments that were once stigmatized become less so. This is through brave people speaking up about their struggles and normalizing things for others.
There are many reasons for female hair loss, including overusing harsh color treatments. So, many individuals who lose hair do so temporarily. Other conditions can cause longer-term problems with hair loss, but there may be treatment available.