A diamond ring is an item of jewelry that is as timeless and classic as it is elegant and beautiful. It is a symbol of love and commitment that has been shared between couples for centuries, representing the unbreakable bond between two people.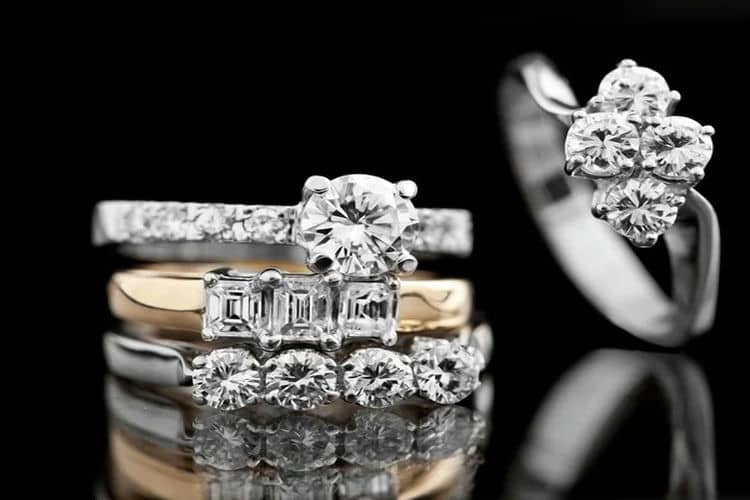 A diamond ring is usually a precious metal band, such as gold or platinum, that is adorned with one or more diamonds. The diamonds are set in the metal with a prong or bezel setting and are often accompanied by smaller accent stones, such as rubies and sapphires. Whatever the style, a quality diamond ring is a treasured item that is often passed down through generations for many years to come.
The Classic Round Cut
The classic round cut is the undeniable classic of diamond cuts. Its timeless beauty and endless sparkle have won the hearts of many, and it is no wonder why the round-cut diamond is popular diamond cut of them all. The classic round cut is loved for its exquisite brilliance due to its particular cut, with 57 or 58 symmetrical facets that are cut to reflect light in the most dazzling way. Not only does it make the diamond appear larger, but it also maximizes its sparkle, making it a perfect choice for your engagement ring or any special occasion.
The Glamorous Princess Cut
The Glamorous Princess Cut is the ultimate sparkly accessory, perfect for adding a bit of extra glitz and glamour to any outfit. With its dazzling array of facets, the Princess Cut Diamond Ring is a timeless choice for those who love to shine.
The Princess Cut is one of the most popular diamond cuts, and it's easy to see why. Its brilliant design features a square-like shape with four beveled corners that radiate with light, creating a stunning sparkle that is sure to capture attention. The unique design of the Princess Cut also makes it incredibly versatile, allowing it to be paired with any style of the metal band or setting to create a truly unique look.
The Timeless Cushion Cut
The Timeless Cushion Cut is a timeless classic when it comes to diamond rings. It is often seen as the embodiment of romance, with its soft and rounded corners shining in the light. The Cushion Cut is one of the oldest diamond cuts and has been around for centuries.
The appeal of the Cushion Cut diamond ring is in its subtle refinement and elegant brilliance. It features a larger table area than the Round Brilliant Cut, which gives the diamond more sparkle and shine. It also has more delicate facets than other cuts, giving it a classic and timeless look.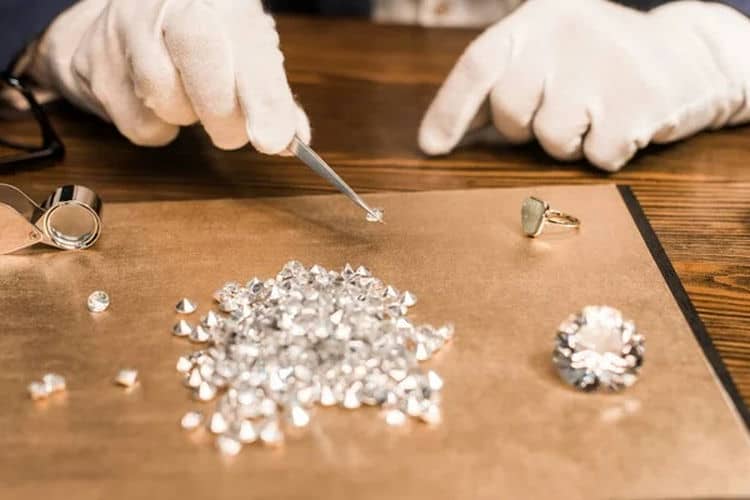 The Sparkling Marquise Cut
The Sparkling Marquise Cut is a beautiful and unique diamond ring cut that is perfect for any special occasion. This type of diamond cut is characterized by its elongated shape and pointed ends, giving it an elegant and eye-catching appearance. It is also known for its brilliance and sparkle, which is enhanced by its unique facets.
The facets of a Sparkling Marquise Cut diamond are what make it so special. They are fashioned in such a way that they reflect light in many directions, giving the diamond an impressive sparkle and shine. The facets can also be customized to give the diamond an added level of sophistication and elegance.