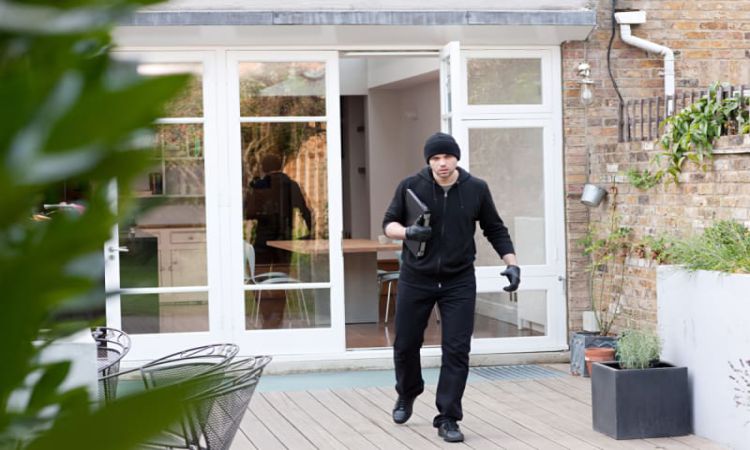 In Canada, tenant insurance, also known as renter's insurance, is an essential safeguard for tenants.
It's designed to protect you from unexpected financial burdens due to theft or damage to your belongings. One frequently asked question by renters is "Does renter's insurance cover theft that occurs away from the rental property?". The short answer is affirmative, but it's subject to certain conditions and restrictions.
Today's article will offer a detailed explanation of renter's insurance coverage in Canada, particularly concerning theft that occurs outside your home.
After reading today's blog post, you can visit this site to learn everything you need to know about getting tenant insurance quotes in Edmonton.
Does Renter's Insurance Cover Theft That Occurred Inside or Outside of Your Rental Space?
Here are some important details about how renter's insurance protects renters inside and outside of their rental spaces:
Does the renter's insurance cover theft in your rental space in Canada?
Renter's insurance primarily ensures your personal possessions inside your rented accommodation are covered. So, if your belongings are stolen, ruined, or damaged by an incident your policy covers (such as fire, water damage, or vandalism), your insurance would compensate you for the losses, limited by the policy's specified coverage amount.
Does the renter's insurance cover theft outside the home in Canada?
Interestingly, renter's insurance extends its umbrella of protection to your personal belongings even when they're away from home. This aspect of coverage, often termed "off-premises coverage" or "worldwide coverage," tends to have a lower limit than the coverage for items inside your home. So, it's prudent to familiarize yourself with your policy limits.
Instances of Theft in Public Locations
Imagine you're at a café or restaurant, and your personal belongings are stolen. Typically, your renter's insurance policy would cover this loss. However, it's essential to take reasonable care of your valuables, as insurance providers may reject coverage if they find you've been careless with your possessions.
Theft During Journeys
Your renter's insurance policy also safeguards your personal belongings while you're on the move. Whether you're vacationing or on a business trip, your policy can take care of theft or damage to your possessions, limited to the coverage amount outlined in your policy.
Theft from Vehicles
Should personal items get stolen from your car, the renter's insurance generally covers the loss. Keep in mind, however, that car insurance policies typically focus on items that are built into your vehicle, like the stereo or GPS system. In contrast, renter's insurance tends to cover your personal belongings like your gym gear or laptop.
Coverage Exclusions and Restrictions
Want to learn about tenant insurance coverage exclusion and restrictions? Continue reading to learn everything you need to know:
Theft by co-tenants or household members
Renter's insurance policies exclude theft by any co-tenant, roommate, or anyone from your household, irrespective of whether the theft happens inside or outside the home.
Coverage caps and sub-limits
Although renter's insurance covers theft occurring outside the home, it's crucial to be cognizant of any coverage limits and sub-limits that could apply. Your policy will mention a maximum payout for the total loss of your personal possessions, along with sub-limits for certain item categories like jewelry, electronics, or sports gear.
What are deductibles?
A deductible is an amount you need to shell out before your insurance coverage begins to cover the loss. For instance, if you have a deductible of $500 and your personal belongings are stolen when you're out and about, you'd bear the first $500 of the loss, and your insurance company would shoulder the remaining amount, limited by your coverage cap.
Picking the right deductible
Choosing an apt deductible for your renter's insurance policy involves a careful evaluation of your financial condition. A higher deductible will lead to lower monthly premiums, but it means you'll bear more of the cost if you file a claim. A lower deductible might up your premiums, but it would also lessen your financial responsibility if an unfortunate event occurs.
Theft Prevention Suggestions
To reduce the risk of theft outside your home, it's wise to keep your valuables secured. For instance, don't leave your phone unattended in a café or your laptop in your car in plain sight. When traveling, use hotel safes or lock boxes to store valuable items.
Additionally, being conscious of your surroundings can help in preventing theft. Take note of your environment and the people around you, and try to avoid situations that might make you vulnerable.
Lastly, investing in security equipment, such as bike locks, luggage locks, and anti-theft backpacks, can dissuade thieves and offer additional protection for your belongings.
Conclusion
So, does the renter's insurance cover theft that happens outside your home in Canada? Indeed, it does. However, it's critical to understand the nuances of your coverage limits, sub-limits, and deductibles.
By being proactive in protecting your personal belongings and adhering to the steps outlined above, you can reduce the risk of theft and ensure a smooth claims process if a loss occurs.