Are you wondering what the hottest jewelry trends will be for 2023?
As the world of fashion continues to evolve, jewelry plays a vital role in making a style statement. It adds a touch of elegance, enhances personal style, and completes an outfit.
With each passing year, new jewelry trends emerge, and 2023 is no exception. This year brings an array of exciting options for jewelry enthusiasts.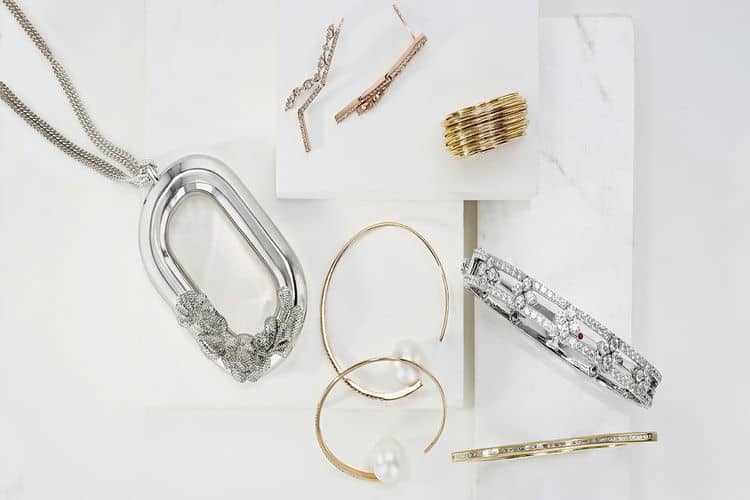 Here are five of 2023's top jewelry trends that are worth exploring.
Sustainable and Ethical Jewelry
In 2023, sustainable and ethical jewelry is taking the spotlight. Consumers who buy jewelry are becoming more conscious about the environment. They are more concerned about the social impact of their purchases.
This trend includes jewelry made from recycled materials. It also includes lab-grown diamonds and gemstones sourced from ethical mines.
Brands are incorporating these principles into their designs. They create stunning pieces that are both beautiful and environmentally responsible.
Chakra Bracelets
In recent years, there has been a growing interest in spirituality and holistic wellness. This trend extends to jewelry as well.
If you're looking for a piece that combines style and spirituality, check out this chakra bracelet. These bracelets feature colorful gemstones. They're aligned with the body's energy centers, known as chakras.
By wearing a chakra bracelet, you can promote balance and harmony in your life. It's a fashionable accessory that also serves as a gentle reminder to stay connected to yourself and practice mindfulness.
Layered Necklaces
Layered necklaces have been gaining popularity in recent years, and they will continue to be a hot trend in 2023. Wearing numerous necklaces of varied lengths to create a trendy and dynamic appearance is part of this trend.
You can mix and match delicate chains, pendants, and gemstones to create a personalized layered effect. Whether you prefer dainty pieces or bolder designs, there are many types of jewelry to choose from. Layered necklaces offer versatility and add an instant touch of chic to any outfit.
Birthstone Jewelry
Birthstone jewelry has always held a special place in the hearts of jewelry lovers. In 2023, personalized birthstone pieces are making a comeback.
People are embracing their birthstones. They do this as a way to celebrate their individuality and create meaningful connections with their jewelry. Birthstone jewelry allows you to showcase your unique style while adding a personal touch to your look.
Minimalist Rings
In 2023, sleek and minimalist ring designs are in vogue. Thin bands with geometric shapes, delicate engravings, and single-stone accents are some of the key features of this trend.
Minimalist rings offer a timeless appeal. You can wear them alone for a subtle look or stacked for a more personalized style.
Check Out the Top Jewelry Trends of 2023 Now
The top jewelry trends of 2023 have something to offer everyone. Whether you're looking for chunky, chic, timeless classics, or anything in between, there will be a plethora of stunning pieces available to jazz up any look.
So why not try some of these trends and add some freshness to your wardrobe? Go ahead, be bold, and have some fun with jewelry!
Make sure to check out the rest of our blog for more tips on various topics.