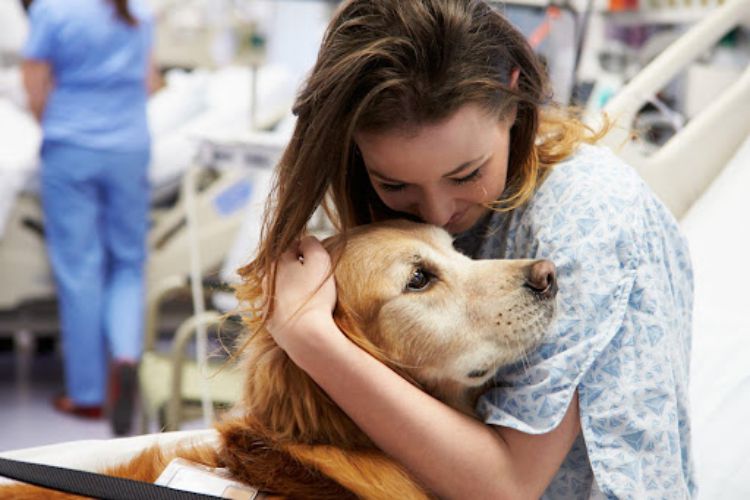 Your dog has an injury or impairment, so they've started dog physical therapy. For your dog to recover, they need regular check-ups to address any issues they're having.
How do you find a good dog physical therapist and set up an appointment with them? There are plenty of them in the area, and you want to be sure you choose the right one for your furry friend.
Simply looking up "dog physical therapy near me" online won't suffice. You'll need to know what to look for. 
Don't worry, though; we've got you covered. Keep reading to learn more!
Vet Recommendations
Your vet is a valuable asset when it comes to finding the right dog health services. They know your pet's medical history and can recommend a therapist who specializes in your dog's specific needs.
It's smart to ask your vet first before starting your search. If they can't help, they may know other vets who can.
Trust your vet's opinion – they want what's best for your pet, just like you do. Ask your vet for their advice and any recommendations they may have for a good dog physical therapist near you.
Online Reviews Help
Online reviews paint a picture of what you can expect from each therapist based on the experiences of other pet owners. Look for websites with honest reviews and ratings. Read about the experiences of other pet parents and how their pups reacted to therapy.
Look for therapists with high ratings and detailed, positive feedback. You'll also want to look for any recurring issues in the reviews.
Remember, no one is perfect, and a minor issue might not be a deal-breaker. But if a problem keeps coming up, it might be best to look elsewhere. Using online reviews can help you narrow down your choices and find the best fit for your furry friend.
Ask Pet Owners
Another great way to find reliable dog physical therapy in your area is to talk to other pet owners. If you know someone who has used a dog physical therapist before, ask them about their experience. They can give you first-hand feedback about the therapist's skills, the environment, and how their dog responded to the treatment.
You can also engage with local pet owner groups on social media or at the dog park. They are often quick to share both positive and negative experiences, providing you with unbiased opinions.
Be sure to ask questions like "Did the therapy help their dog improve?" or "How was the communication with the therapist?" Their answers will give you a good idea of whether a particular therapist is the right choice for your pet.
Check Facility Credentials
It's important to know the qualifications of your chosen dog physical therapist. Make sure they are Certified Canine Rehabilitation Practitioners (CCRP). If not, they should have a similar certification.
This ensures they have the right training to help your pet. The facility should also be clean and safe, with equipment that's specifically designed for dogs.
Check if they have a license to operate. It's also a good idea to visit the facility in person. You can see how the staff interacts with the pets and if the environment seems friendly and stress-free.
Location Accessibility
Choosing a conveniently located physical therapy center for your dog can make a big difference. If it's too far away, frequent visits can become a hassle, and it could stress your dog out with lengthy car rides.
When searching for options, check the distance from your home. Consider the traffic patterns at the times you would be traveling. This also applies if you are looking for a therapy dog breeder.
If you don't drive, look for a location that's easy to get to by public transportation. Finding a close facility can make your dog's therapy sessions easier for both of you.
Cost Considerations
Physical therapy for pets isn't always cheap, but remember, your dog's health is worth it. Prices can vary based on the therapist's experience, the type of therapy your dog needs, and how often the sessions are. Some therapists might offer package deals for several sessions, which could save some money.
Don't hesitate to ask about prices when you call to set up the first appointment. Also, check with your pet insurance company to see if they cover physical therapy.
Your dog's well-being is the top priority. Comparing costs will help you find quality care that fits your budget.
Schedule Flexibility
Your dog might need to attend sessions several times a week, depending on their condition. So, it's very important the therapy center's hours fit into your daily routine.
When you're checking out possible therapists, remember to ask about their operating hours. Are they open on weekends or evenings? This can be a real help if you're working during the day.
Also, check if they allow for last-minute changes or cancellations. Life can throw us curve balls, and you'll want a therapist who understands this. Finding a dog physical therapist who is both good and flexible with time will make the therapy journey much smoother for you and your beloved pet.
Treatment Specializations
Different therapists might specialize in different types of treatments. Some could be experts in treating post-surgery conditions. Others might focus on age-related issues.
Knowing what a therapist specializes in can help you make the right choice for your pet. Think about your dog's specific needs. Do they need help recovering from an injury, or do they have a chronic condition that needs ongoing care?
Match your dog's needs with the right therapy center. Don't be afraid to ask the therapists about their specializations. Remember, your ultimate goal is to find the best possible care for your furry friend.
Dog Physical Therapy Near Me: Find the Best Ones Today
Finding the best dog physical therapy near you is crucial in ensuring your furry friend's well-being. Through professional care, your dog can successfully recover from injuries.
If you don't know where to get started, look up "dog physical therapy near me" online. This should provide you with a quick rundown of the options available near you. Don't wait any longer; start your search today!
If you enjoyed this article, you'll love our other content on health, wellness tips, and more. Check out the rest of our content by visiting our website!