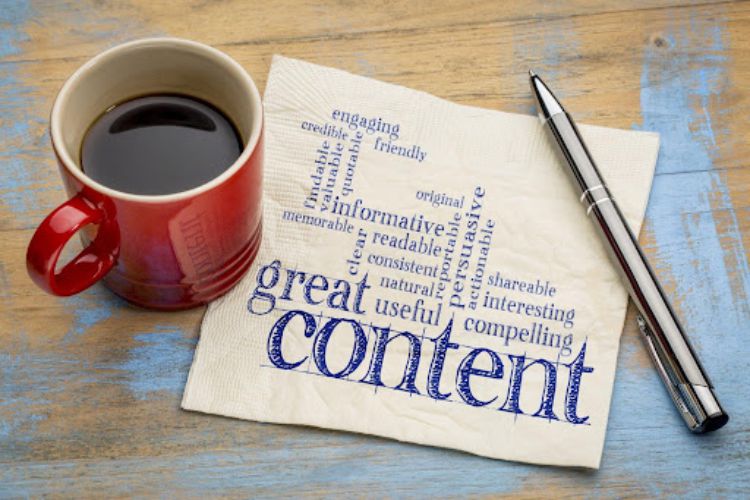 Creating successful content is essential for any writer, marketer, or business owner. Without a well-developed concept, your content can fall flat and not reach its intended audience. Therefore, it is crucial to have a step-by-step guide that will help you develop a successful content concept.
This guide will walk you through developing a winning content concept. We will cover everything from understanding your target audience to creating a unique and engaging idea to captivate your readers.
So, let's dive in and get started on creating successful content! Read on!
Understanding Your Target Audience
Understanding your target audience is the first step in developing a successful content concept. You need to know who you are writing for, their interests, and their problems or questions. This information will help you create content that resonates with your audience and provides value to them.
To understand your target audience, start by conducting market research. This can include:
surveys

focus groups

even analyzing data
By gathering this data, you can create buyer personas representing your target audience and guiding your content development process.
Identifying Your Content Goals
Once you clearly understand your target audience, the next step is to identify your content goals. What do you want to achieve with your content? Do you want to educate, entertain, or persuade your audience?
Having clear and specific goals for each piece of content will help guide your concept development. It ensures that your content is aligned with your overall marketing objectives.
Brainstorming Unique and Engaging Ideas
Now that you know your target audience and what you want to achieve, it's time to brainstorm ideas for your content. This step requires creativity and out-of-the-box thinking.
Some ways to generate unique and engaging ideas. Conducting keyword research to see what topics are popular and relevant to your audience.
Check out what your competitors are doing and find ways. It is to differentiate yourself from them. Asking your team or colleagues for their input and ideas
Remember, the key is to develop an idea that will catch the attention of your target audience and provide value to them.
Refining Your Content Concept
Once you have a list of potential ideas, it's time to refine your content concept. This involves fleshing out your idea and determining how it will be presented to your audience. Consider the following:
format of your content

the tone and style

and any visuals or graphics
At this stage, you should consider incorporating keywords and key phrases. It is to help your content rank higher in search engine results pages (SERPs).
Utilizing SEO Strategies
In today's digital landscape, having high-quality content is not enough. You also need to ensure that your content is optimized for search engines. This involves utilizing SEO strategies such as:
incorporating relevant keywords and meta descriptions

using internal and external links

utilizing header tags
By implementing these tactics, you can improve your content's visibility and attract more readers to your website or platform. Additionally, optimizing your content for SEO can help build credibility and authority in your industry.
Engaging Your Audience through Social Media
Another way to take your content to the next level is through the use of social media. Using social media, you can connect with more people and engage with them in real-time. By sharing your content on platforms like Twitter, Facebook, and LinkedIn, you can attract new readers and keep your existing audience engaged.
You can also use social media to gather feedback and insights from your audience. This can help you continuously improve your content. Don't be afraid to experiment with different types of content on social media, such as videos or infographics, to see what resonates best with your audience.
Repurposing Your Content
Repurposing your content is another effective way to take it to the next level. This involves presenting existing content in a different format or for a different platform. For example, you can turn a blog post into a video or create an infographic based on data from one of your articles.
Repurposing your content can save you time and effort while reaching a larger audience and providing them with valuable information in different formats. It's also an excellent way to keep your content fresh and relevant without constantly creating new ideas from scratch.
Continuously Improving Your Content
Remember that developing successful content is an ongoing process. Even after publishing your piece, you should gather feedback and insights from your audience to continuously improve your content. This can include analyzing metrics such as page views, time spent on a page, and bounce rates.
You should also stay up-to-date with industry trends and adjust your content strategy accordingly. Continuously improving your content can ensure it remains relevant, valuable, and engaging for your target audience.
One way to improve your content is to utilize the power of AI. In the modern era of content creation, tools like Wordform.AI can be instrumental in developing rich, engaging, and optimized content. Wordform.AI is an AI-powered writing assistant that is an efficient way to create high-quality content efficiently and effectively. 
Creating a Strong Outline
With your refined content concept, it's time to create a solid outline. The outline should include the main points you want to cover, the flow and structure of your piece, and any supporting evidence or examples you want to include.
This will help ensure your content is well-organized and logically flows for your readers.
Writing and Reviewing Your Content
Finally, it's time to write pen to paper (or fingers to keyboard). As you write, follow your outline closely and refer to your content goals and target audience. Review it carefully once you have a draft to ensure it meets the objectives and is error-free.
You may also want to consider having someone else review your content for an unbiased opinion and suggestions for improvement. This step will help ensure that your final content is high quality and effectively conveys your message to your audience.
Follow this guide for a Successful Content Concept
Developing a successful content concept requires understanding your target audience, setting clear goals, brainstorming unique and engaging ideas, refining your concept, creating a strong outline, and writing well-crafted content. Following this step-by-step guide, you can create content that resonates with your audience and helps you achieve your marketing objectives.
So go ahead and start developing your next winning content concept! No termination phrase is needed. Let's continue to explore ways to take your content to the next level.
For more helpful tips, be sure to follow us!