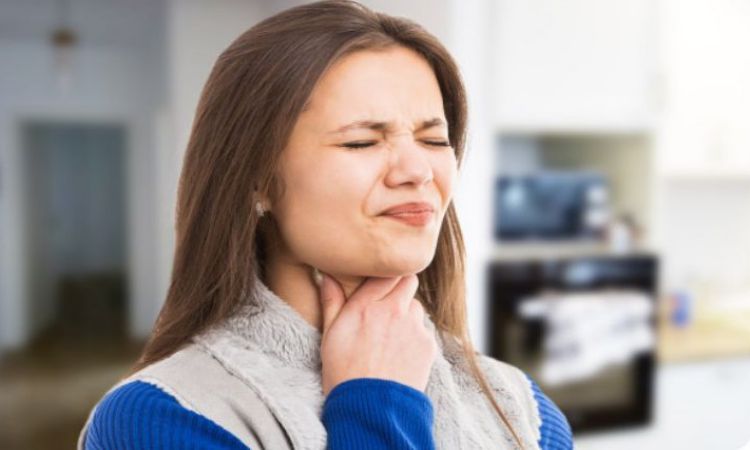 Swallowing is a normal bodily function that most of us take for granted, but for those with dysphagia, swallowing can be an uncomfortable and challenging experience. Dysphagia is a medical term for difficulty swallowing and can be caused by medical conditions such as neurological disorders and strokes or may be caused simply by old age.
Dysphagia can be treated, but it's important not to forget the emotional and mental side that dysphagia can cause. Below, we look at the connection between swallowing difficulties and mental health and explore strategies for managing this.
Understanding the Psychological Effects of Dysphagia
Dysphagia can cause a range of side effects, ranging from mild discomfort to severe choking episodes. For many people, the difficulty in eating and drinking (which is something we're used to doing every day, multiple times a day), can be emotionally distressing. Dysphagia patients may feel embarrassment, frustration, and isolation, especially in social settings.
Some people may be too anxious to eat in public and stop attending social gatherings, which can further exacerbate feelings of isolation and frustration. As dysphagia can also be caused by other medical conditions, dysphagia patients may be dealing with the emotional impact of another major condition.
The Link Between Mental Health and Dysphagia
The mental impact of dysphagia can take its toll on anyone, especially if not given the correct tools to manage and treat it. This can lead to the development or worsening of mental health conditions, including depression and anxiety. Dysphagia can lead to body image or weight changes, which can impact a person's confidence and self-esteem.
In some cases, the fear of aspirating (accidentally inhaling food or liquid into your airway instead of esophagus) is enough to cause constant dread at mealtimes, causing food to be a source of fear rather than pleasure.
Coping Strategies for Dysphagia Patients
There are a number of coping strategies for dysphagia patients that can help with both mental and physical health. The first thing is to treat the cause of dysphagia, as this can help manage symptoms and make the chances of aspiration less likely. Products like the food and drink thickener SimplyThick can help dysphagia patients swallow food more easily.
It is also important to seek counseling or therapy if you are struggling with your mental health after a diagnosis of dysphagia. A therapist can help you reframe negative thought patterns and safely come to terms with your diagnosis. They may provide you with mindfulness and relaxation techniques to better manage anxiety or depression or may refer you to a support group for others in a similar situation. Talking to friends and family about how dysphagia is making you feel can also help lighten the load.
The emotional impact of swallowing difficulties can take a toll on your mental health. By treating the cause of dysphagia and managing your mental health, it can be easier to focus on getting better. If you have difficulty swallowing and are struggling with your mental health, it's essential that you speak to your doctor to get the help and support you need.