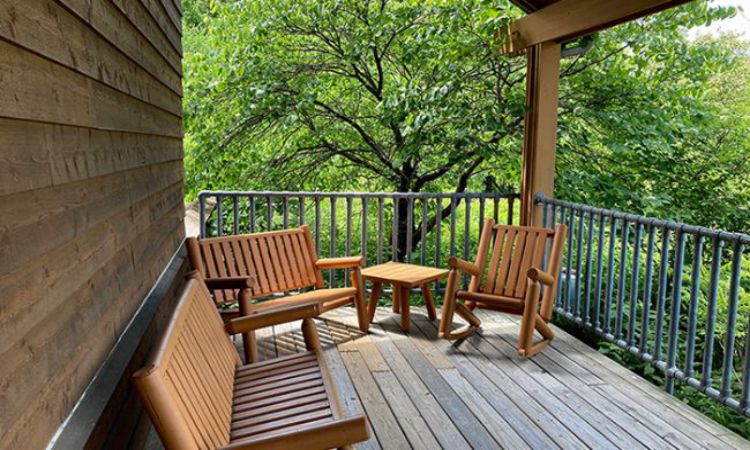 For some people, even the idea of getting outside with protective gloves and an array of different-sized and shaped tools to set about building an entire decking area fills them with dread.
However, if you're firmly in the opposite camp and moreover, consider yourself to be more than competent in DIY matters, then building your own decking will be a fun and fulfilling project. To help guide you toward success, here's everything you have to know about building your own decking.
Make Sure You Have the Necessary Tools for the Job
First and foremost, if a poor workman blames his tools, then it would take a very shoddy one to blame the fact that they didn't have the right one. As a standard, you need to ensure that you have the following tools in your possession before you begin:
Safety glasses
Tape measure
Combination square
Safety gloves
Straightedge
Cordless drill
Sawhorses
Framing square
Stair gauge
Jigsaw
Inspect Every Board
More often than not, even the highest quality suppliers who are renowned for being the best in the industry will still include bowed or uneven decking boards as part of the shipment, especially if you're planning on installing decking in a larger space.
Not only should you take the time to straighten any bowed deck boards, simply by setting the bowed board, bow in, and then nailing one end and working from the other, but you should also trim the boards to size.
Use Good Quality Materials
Even though this next point seems more than a little obvious, it would be entirely understandable if you're tempted to cut corners when it comes to buying materials and the required tools. Unfortunately, this will most definitely be to your detriment, and even if it means spending a few more dollars, you should definitely take this option.
Additionally, make sure you look to use composite decking materials from Millboard as this will make a huge and wholly positive contribution to how environmentally friendly your garden and backyard will become.
Always Use a Guide Board
Even experienced DIYers and people who have built decking, or indeed a similar structure in the past often either forget to work to a guide board or worse, simply believe they don't need one.
Accuracy is most definitely the name of the game here, so make sure you use a guide board to help accurately trim and lay decking boards and for other maintenance techniques before you start to lay the boards.
Laying the Boards
When it's time to lay the boards to form the base of the decking, you can either choose to lay your decking onto the ground directly, or else on top of a squared-off and raised area.
Again, accuracy and patience both need to be at the forefront of your mind and involved in every single action you take here and whatever you do, make sure that the grooves and ridges are all facing upwards.