The heart of your house is the kitchen, where great meals are served, priceless memories are created, and loved ones congregate frequently. Over time, it's natural for your kitchen to start showing signs of wear and tear. While a full kitchen renovation can be a significant undertaking, there are numerous small changes you can make that have a big impact on refreshing the look and functionality of your kitchen. Read on to find out more.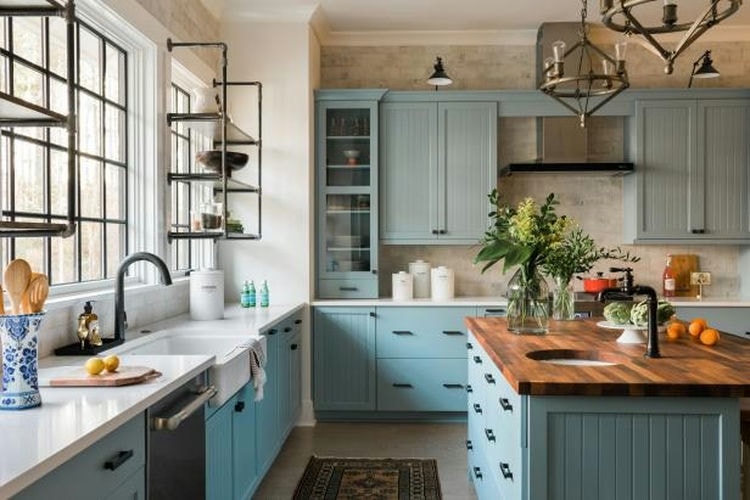 1.Cabinet Hardware Upgrade
One of the simplest yet most effective ways to give your kitchen a fresh look is by replacing the cabinet hardware. Swapping out old, dated knobs and pulls for modern, stylish ones can instantly transform the appearance of your cabinets. Choose hardware that complements your kitchen's style, whether it's sleek and contemporary, rustic and traditional, or something in between.
2.Cabinet Refacing
Cabinet refacing is a highly effective way to give your kitchen a fresh look without the expense and hassle of replacing all the cabinets. Cabinet refacing from a company like Creative Cabinets & Fine Finishes allows you to completely change the style and color of your kitchen cabinets. Whether you prefer a sleek, modern design or a classic, timeless look, refacing can make it happen. It's a cost-effective alternative to full cabinet replacement that can make a significant impact on your kitchen's overall appearance.
3.Add a Fresh Coat of Paint
Painting is a cost-effective way to refresh your kitchen's color scheme and brighten up the space. You can repaint the entire kitchen or opt for an accent wall to introduce a pop of color. Neutral tones like soft gray, creamy white, or muted blue are popular choices that can create a timeless and welcoming atmosphere.
4.Upgrade Your Lighting
Good lighting is essential in the kitchen, both for practical tasks and for creating ambiance. Consider updating your lighting fixtures to modernize your kitchen's look. Pendant lights over the island or dining area, under-cabinet lighting for task illumination, and decorative chandeliers can all make a significant impact.
5.New Backsplash
Changing or adding a backsplash can transform the appearance of your kitchen's walls. Whether you opt for classic subway tiles, mosaic patterns, or something more unique, a backsplash can be a focal point and protect your walls from splashes and stains. This update can be as subtle or bold as you like, depending on your preference.
6.Faucet Replacement
Replacing an old, worn-out faucet with a sleek, modern one can instantly upgrade your kitchen's aesthetics and functionality. Look for features like a pull-down sprayer, touchless technology, or a high-arc spout for added convenience. Coordinate the faucet's finish with your cabinet hardware for a cohesive look.
7.New Window Treatments
If your kitchen has windows, updating the window treatments can be a simple yet impactful change. Consider replacing old curtains with blinds, shades, or colorful curtains that match your kitchen's theme. The right window treatment can enhance natural light and add character to the space.
8.Upgrade Appliances
If your budget allows, consider upgrading one or more kitchen appliances. Stainless steel appliances, for example, are not only durable but also provide a sleek and contemporary look. New appliances can enhance both the functionality and aesthetics of your kitchen.
In conclusion, a kitchen refresh doesn't have to be a massive, expensive project. Small changes can have a big impact on the look and feel of your kitchen. By focusing on cabinet hardware, paint, lighting, backsplash, faucet, open shelving, decorative accessories, window treatments, organizational solutions, fresh accessories, artwork, and appliances, you can transform your kitchen into a more inviting and stylish space. Start with one or a few of these updates, and you'll be amazed at the positive change they bring to your kitchen's overall appeal.