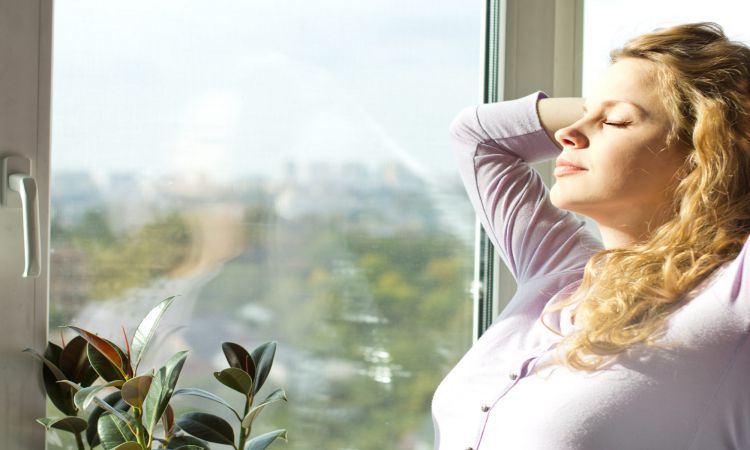 It might feel great cozying up and enjoying the warm indoors during a chilly night or the colder months. However, these conditions can make things worse for people with respiratory problems or who are sensitive to allergens.
Stale indoor air can increase the amount of mold spores, pet dander, dust mites, and other allergens, and it is not always possible to open a window to let fresh air in. You can still improve indoor air quality without doing this or waiting for warmer weather.
Check Your Air Circulation
Increasing air circulation can help eliminate several issues, including uneven temperatures, humid and stuffy air, and polluted or dusty air. Most modern thermostats now have settings that allow you to control the blower fan and motor. If you set your system to "auto", the blower will only circulate air when the air conditioning, furnace, or heating unit is on.
Setting it to "on" means it will continue running whether the rest of the system is heating the home, cooling it, or is off. This setting is especially useful for people who suffer from asthma and allergies.
Keep it Clean
Clean homes are always healthier because indoor hygiene reduces the amount of animal dander and dust in them. As you clean it, think of where dust, mold, and pet dander could accumulate.
Focus on the carpets and rugs, vacuuming them at least twice a week. If you have severe asthma or sensitivity issues, consider swapping your carpets and rugs for hard-surface floors.
If you have pets, clean the drapes, bedding, and other items that attract dust and other matter. Also, consider using easy-to-clean, dust-mite-proof covers where possible.
Lastly, declutter your home because it can attract dust that could be a trigger for some.
Check the Filters and Have Them Replaced if Required
The filters on your HVAC system can cause air quality degradation by not catching harmful particles or reducing airflow. Since they should catch particles as they pass through them, they can collect on their surface and become dirty.
Since these collected particles can cause respiratory issues, you should change your filter regularly. Call a professional who can repair HVAC systems to replace the filter. While at your home, ask them to check the rest of the system so they can carry out maintenance if necessary. Doing this can also save you money in the long run because they will catch and repair minor issues before they become significant problems.
Keep Your Plants Outdoors
There are benefits to having different plants in your home. However, they can present sensitivity issues for some people, and their moist soil can provide the perfect environment for mold growth. Sometimes, the problems they cause outweigh their benefits, so you should consider keeping them outdoors or doing away with them altogether.
Keeping indoor air clean and allergen-free is crucial for your respiratory health, especially for people with different sensitivities or respiratory conditions. Keep your home clean, and have a professional check your HVAC system regularly to ensure your indoor air quality is up to par.