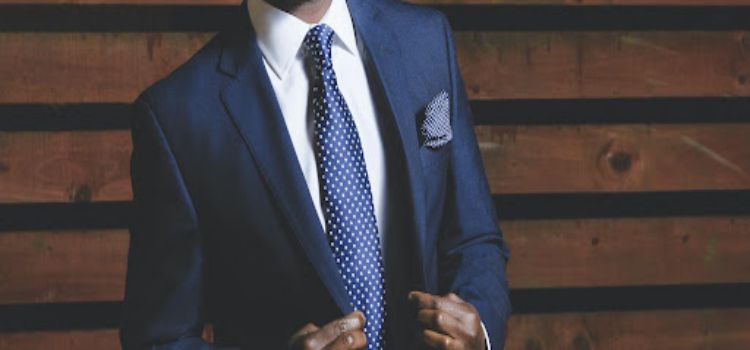 It's been a couple of years, and men's attire has gone through a major fashion shift. Thank goodness today's men are fearless in experimenting with different designer men's clothing online. 
Several fashion houses have tried creating modern attire for men, and the results are mixed. However, men who try to dress fashionably and make a statement are always a pleasure to witness. 
Whether a pre-wedding, wedding, party wear, or post-wedding clothes, grooms and men have conquered it all. With unusual designs and odd colors, they undoubtedly have captured our eye.
Check out the trendy designer men's clothing online that you can have to elevate your style this season. 
Trendy Designer Men's Clothing Available Online
Black and White Shirts
A black and white chessboard-checked shirt is an intelligent choice for a formal occasion. The plaid pattern is in trend these days. Plaid shirts are ubiquitous and may be spotted on anyone at any time. 
One of its finest features is that they work well with any bottoms. So, for instance, if you're looking for a black and white checkered shirt, you may get away with wearing simple black slacks underneath. This pairing is both gorgeous and refined.
Dapper Style Blazers
Invest in high-end men's clothing to channel your inner model or actor. The list includes a pink jacket and a pinstripe shirt. 
Because it is unconventional for a man to don a pink jacket, many men shy away from doing so. This pink blazer ensemble, however, is ideal if you're looking for a challenge and a sure way to grab everyone's attention at the party.
Vintage Tuxedos
Tuxedos are the quintessential uniform of the cultured, sophisticated Indian guy. Such items continue to be favorites during sangeet parties. In addition, wedding guests typically wear tuxedos. 
Our top-notch designers enjoy experimenting with designs and colors while creating tuxedos and keeping the basic shape the same. The most reliable and in-demand styles are those with shiny satin lapels, embroidered blazers, and metallic hues. 
Bow ties, pocket squares, brooches, and shirts in contrasting colors are common ways to jazz up a tux. If you don't have a tuxedo, rent one!
Mode Preppy
Sporty galas and horse races call for khakis, a white shirt, and a dapper bow tie. Khakis are a versatile wardrobe staple that can be worn everywhere, from a formal dinner to a party, but only if you know how to style them properly. 
Khaki slacks and a dress shirt are one acceptable combination. The wrong and uncool combination is khaki trousers and a t-shirt.
Double-Down on Denim
I'm not surprised that all-denim ensembles are so popular among males because fashion trends for men and women tend to converge. 
Frayed hems, denim bucket caps, baggy pants, and oversized tops are all indisputable winners in the denim industry.
If you wearing denim is too much for you, start with one non-traditional denim item and work your way up as the weather drops.
Inseams and Wide-Leg Cotton Pants
The popularity of slim and skinny fittings has declined in recent years. However, the loose-fitting pants that were popular in the '80s, '90s, and even the '50s have made a comeback in their stead.
We've all been living in our skinny jeans for a decade, and breaking the habit is hard. 
It's possible that a looser leg fit isn't your thing, but trying it on may be a pleasant surprise for appearance and convenience.
Printed Waistcoats
Traditional menswear has a reputation for being understated and uninteresting. Many grooms and guests play it safe by opting for solid, somber color palettes. Unfortunately, that won't happen till 2022. 
Men's clothing has many options, but some of the most popular include printed waistcoats and bandi-style outfits.
In particular, floral designs are all the rage, and a night out dancing and drinking calls for bold, eye-catching colors.
Classic Tie
Even though ties from the Classic Tie Now collection never went out of style, they haven't been a popular fashion accessory for quite some time. However, for the past five years or so (to my parent's dismay), going tieless in a suit has become the "cool" thing to do at weddings and other formal gatherings.
The tie, however, has gone full circle and made a reappearance in the same way that other timeless accessories have.
Putting on a tie with your outfit is for more than just the office or formal occasions. Even if you're still working from home, you can still take part in the trend by donning a tie. 
Ending Up!
These are some of the trendiest designer men's clothing online that you must buy to revamp your personality. All of these wardrobes are up to mark, offering top-notch personality when worn anywhere, So don't wait to shop the best designer clothing and get ahead to rock!