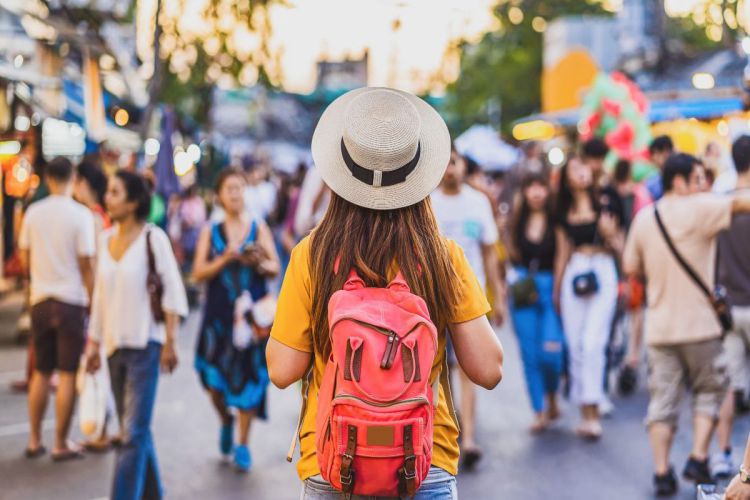 Walkable towns and cities in the United States are perfect for a day full of whimsy and wonder. These cities have everything you need within walking distance, so you'll never have to spend money on a cab or use a public transportation service unless you're going far away.
Whether you want to rent a small apartment in New York City or live in luxury condos in Merritt Island, you can find a walkable city that offers everything you need.
New York City, New York
New York City is one of the most famous cities in the world. This location is where people of many different backgrounds can come together to experience something beyond their wildest dreams. In New York City, you can walk to bars, restaurants, and the theater all in one night.
Seattle, Washington
Seattle is famous for the number of days it receives rain. The location gets around 150 days of rain a year, but the showers are quick and don't often impact daily life. Seattle has a thriving nightlife and encourages a wide variety of people to experience what it offers.
Boston, Massachusetts
Boston is a walkable city similar to New York City, with everything you need to enjoy a full day of exploration and fun. This city has it all, from museums and galleries to massive libraries and universities. Additionally, you might be able to do more than a few things in one day since everything is so close together.
Chicago, Illinois
Chicago, Illinois, is home to some of the most diverse sets of people. This city welcomes a pride parade yearly and encourages inclusion in its demographic. Chicago has nightlife with many bars and restaurants that welcome new artists and bands to play their songs for a wide audience.
Dallas, Texas
Dallas, Texas, is one of the most sunshiny places to visit and has almost everything you could imagine in a small area. This location has a vibrant nightlife and culture that is accepting of everyone, regardless of sexual orientation or race. This location is also big on solar power since there's so much sunshine.
Merritt Island, Florida
Merritt Island, Florida, has everything Florida has to offer in a tiny area. This location is rife with culture, locally-caught fish, and nightlife bursting with personality. You'll never get bored on Merritt Island since there are so many adventures to go on and things to do.
Honolulu, Hawaii
Honolulu is like a dream come true to many travelers, especially since it's a walkable town. You can go on a snorkeling tour and then walk a few minutes to a local restaurant with some of the most authentic cuisine in the area. Honolulu is the ideal walkable city for those who love adventure.
Final thoughts
The United States is full of walkable cities with everything you may need within a small radius of your home. Consider traveling to one of these cities for a short vacation to experience the sights of each place before deciding on moving to one.
Each location is rife with culture, nightlife, and a fun assortment of things to experience.