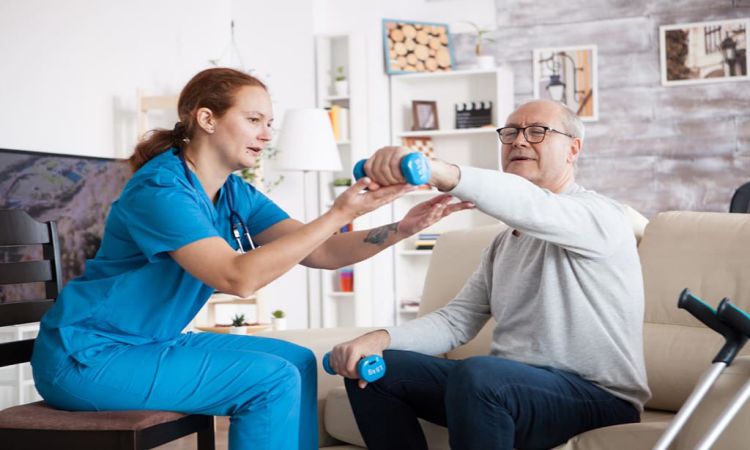 Growing older may be fun at first, as we get to live more experiences and seize our lives, but after some point, things get tougher, as typical daily tasks require excessive amount of energy. Another fact is that we feel lonelier easily since our activities are limited. Thus, despite our average health level and specific conditions, we most probably need external support.
However, this is something we get to understand only when we indeed reach a specific age, meaning that we fail getting truly in our parents' shoes as they're growing older.
There may be several reasons why you do not want to take the caregiver role (location, own health struggles, personal ambitions) and it's totally okay, but this is not equal to abandoning them in their faith. You should contribute to maintaining a dignified life level, addressing the related professionals.
Which bullet points are the most significant ones to have in mind, while going through your selection process for care-giving service?
Be Informed of All Caregiving Providers
In order to make the final decision, you will have to add up all the personalized demands, for example, the moving ability, prescription management or other tailored necessities. The range of potential options includes in-home care, assisted living facilities, nursing homes, and retirement communities. Every single one has its own pros and cons. Elders' stress level, need for ease and comfort, and difficulty in adjusting to new environments, indicate in-home services as the best decision. In contradiction, their mental health is highly dependent on social interactions, something not favored in a 1-to-1 relationship.
Do Staff Qualifications Meet Their Specific Needs?
Sometimes, the main reason we are seeking someone to take care of our loved ones is (chronic) health challenges. In these cases, it is non-negotiable that the selected caregiver should be trained and certified on the specific issue, capable of delivering services on the desired level. Going through different web pages of care providers and their specific services, keep your eyes open to see if what you're looking for is actually mentioned. For Parkinson's or dementia notably, it's highly significant for the workforce to correspond appropriately, something that can be assured by  A-List Care Elite.
There is no other source of guaranteed information, other than other clients' experiences and feedback.  Don't waste your time online, trying to figure out which review is trustworthy and real. Instead, try reaching out and communicating with the beneficiary or his close ones.