A new trend has taken the fashion world by storm in recent years – athleisure wear. Combining comfort, functionality, and style, athleisure has become more than just workout gear; it has evolved into a lifestyle and a fashion statement. Activewear has found its way into everyday wardrobes, from yoga pants and leggings to sports bras and sweatshirts. This article will explore the reasons behind the rise of athleisure wear, its benefits, and why it's here to stay.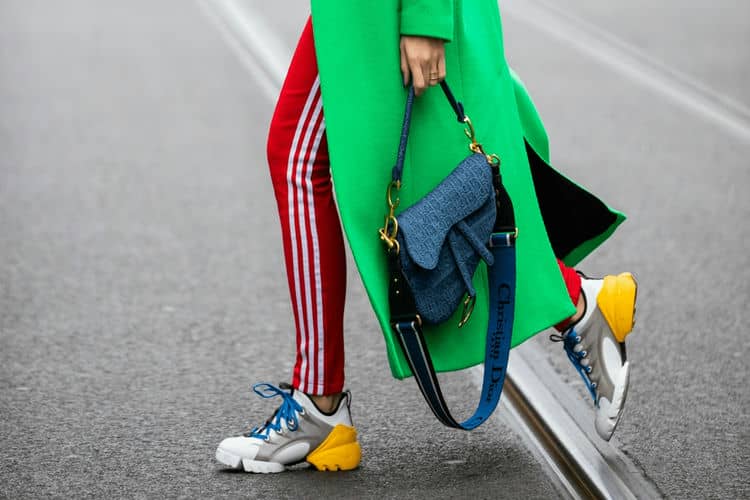 1.The Athleisure Revolution
Athleisure is the perfect fusion of athletic wear and casual clothing, creating a versatile and fashionable ensemble that seamlessly transitions from the gym to daily activities. This trend has its roots in the increasing focus on health and wellness in modern society. With more people prioritising fitness and leading active lifestyles, it's only natural that they seek comfortable yet stylish clothing that complements their daily activities.
2.Comfort at Its Finest
One of the primary reasons athleisure wear has gained immense popularity is the unparalleled comfort it offers. Unlike traditional restrictive clothing, these garments are made with breathable, stretchy fabrics that allow for maximum movement and flexibility. Whether you're running errands, lounging at home, or working out, athleisure provides a level of comfort that is hard to beat.
3.Versatility Redefined
The versatility of athleisure wear is another significant factor contributing to its success. Athleisure outfits can be effortlessly dressed up or down, making them suitable for various occasions. When running errands or seeing friends for a casual lunch, you can wear a chic sports bra with high-waisted leggings and a blazer. To hit the gym, swap the jacket for a sweat-wicking tank top, and you're ready. This adaptability eliminates the need for multiple wardrobe changes throughout the day.
4.Fashion-Forward Designs
It has come a long way from basic gym attire. Today, top fashion designers and brands have embraced the trend, creating stylish and innovative athleisure collections. From bold patterns and vibrant colours to unique cuts and designs, athleisure wear now offers something for everyone. Fashion-conscious individuals can sport trendy athleisure ensembles that feel great and make a fashion statement.
5.Embracing Active Lifestyles
With the increasing health and fitness awareness, people are now more committed to leading active lifestyles. These clothes perfectly align with this lifestyle shift by providing clothing that supports and motivates physical activities. Athleisure wear encourages movement and exercise, whether heading to the gym, attending a yoga class, or hiking.
6.Work-Life Balance Made Easier
In today's fast-paced world, work-life balance has become crucial to maintaining overall well-being. Athleisure wear plays a role in this by allowing individuals to transition between work, exercise, and leisure activities seamlessly. With athleisure, there's no need to sacrifice style or comfort, making finding harmony between professional responsibilities and personal health easier.
7.Sustainability and Eco-Friendly Options
As environmental concerns grow, more people are seeking sustainable fashion choices. Activewear has responded to this demand by incorporating eco-friendly fabrics and manufacturing processes. Brands are now using recycled materials, organic cotton, and sustainable fibres to create fashionable and environmentally responsible activewear.
In conclusion, athleisure wear has transformed the fashion landscape, offering a refreshing blend of style, comfort, and functionality. Its rise in popularity is a testament to modern consumers' evolving priorities and lifestyles. From its humble beginnings as workout clothes to becoming a fashion-forward staple, athleisure wear has proven to be more than just a passing trend; it is a lifestyle choice that resonates with people from all walks of life. Embrace the athleisure revolution and experience the perfect blend of fashion and fitness!