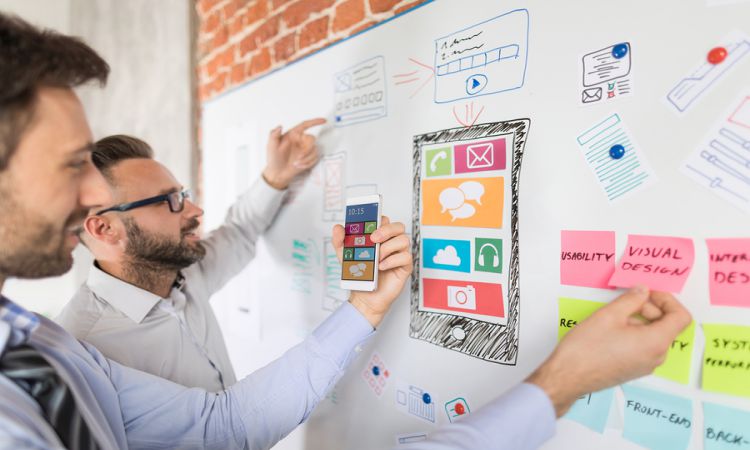 User Experience (UX) is really important for businesses nowadays. It's all about how customers see and use products and services. Having an easy-to-use and smooth interface isn't just nice—it's essential to keep up with today's digital world.
Businesses are realizing the need to invest in good UX services to make customers happy and engaged. This article talks about why UX matters, what makes a great UX strategy, and how it helps in giving users the best experience.
Understanding User Experience (UX)
User Experience (UX) is about how people interact with products, systems, or services. It mainly considers ease of use, accessibility, and user satisfaction. UX aims to grasp user desires and behaviors. This enables the design of user-friendly, efficient, and enjoyable interfaces.
A strong UX is essential for attracting as well as retaining users. It impacts user satisfaction, brand loyalty, and business success as a whole. A well-planned UX can increase user engagement, drive actions, and ensure users return regularly.
The Components of Comprehensive UX Services
UX Services creates products and services that resonate with users. Also, it leads to increased engagement and satisfaction. These services encompass various important components in crafting an optimal user experience.
Listed below are the essential components of UX services:
1. User Research and Analysis
Figuring out who will use the product is the starting point for a successful UX strategy. You need to study how users behave, what they need, what they like, and where they struggle. This helps design a product that meets their expectations.
2. Making Information Easy to Use
It is crucial to organize information within the product so it is easy to use and understand. For instance, using maps and structures to facilitate smooth user navigation and access to the information.
3. Sketching and Making Models
Sketching out the basic design and creating prototypes are vital in the design process. Sketches are like rough drafts of the interface, showing where things go. Prototypes are interactive versions that users can test and give feedback on. These tools help shape the final design.
4. Creating an Appealing Look
Making the interface look cool and in line with what the brand stands for is a big deal. People choose cool colors, nice fonts, great pictures, and other stuff to make the product visually appealing and keep users interested.
5. Usability Testing
Watching real users interact with the product and getting their feedback is key. It helps spot problems users might face and areas you can make better. Doing this at different stages of building the product ensures it meets users' needs.
6. Accessibility
Making sure the product can be used by everyone, including those with disabilities, is a must. Following rules that make the product accessible guarantees that a broader range of people can use it effectively.
7. Optimization and Iteration
A good UX strategy keeps learning from users and trends. People use data to see what's working and what isn't, making the product better all the time. This way, the product stays relevant and keeps users engaged.
The Impact of Comprehensive UX Services
Great user experience (UX) isn't just about making a product look nice—it's about transforming businesses in significant ways, helping them succeed and stand out in the market. Let's break down the real impact of investing in top-notch UX services:
1. Improved User Satisfaction
Users are more likely to engage with products that are easy to use. Plus, the appealing visual and intuitive product gives a welcoming vibe to the users for them to come back.
2. Enhanced Brand Loyalty
A positive user experience builds trust and loyalty toward a brand. People tend to stick with a brand that consistently offers a smooth and enjoyable experience.
3. Increased Conversions
Did you know that an improved user experience leads to conversion rates? When users can easily navigate the product, they're more likely to take desired actions. They'll start making a purchase, signing up, or filling out a form if they see that the product is easy to use.
4. Cost-Efficiency
Fixing usability issues and refining the design early in development saves a lot of time and resources. It's much more expensive and time-consuming to fix problems later in the development process.
5. Competitive Advantage
In a competitive market, a superior user experience makes a brand stand out. Users prefer products or services with a delightful and efficient user interface over ones that are difficult or poorly designed.
6. Better SEO Performance
A website or application that's well-structured and user-friendly tends to rank higher on search engines. Popular search engines like Google take user experience into account when determining search result rankings.
Importance of User-Centric Design in the Digital Era
Focusing on users throughout the whole process—research, design, testing, and making things better—can really make users happy and keep them engaged. This ultimately helps the business succeed.
When businesses put users first, they can make interactions that people remember, and that really work for them. This is how a business can do well in the long run.