When it comes to heavy duty dollies, durability is a key factor you can't overlook. After all, you want a dolly that can handle the toughest of tasks without giving up on you midway. Look for a dolly constructed with high-quality materials that can withstand the weight and wear of your heaviest loads. Sturdy steel frames or robust aluminum alloys are excellent options to ensure long-lasting performance. Don't settle for anything less when it comes to durability!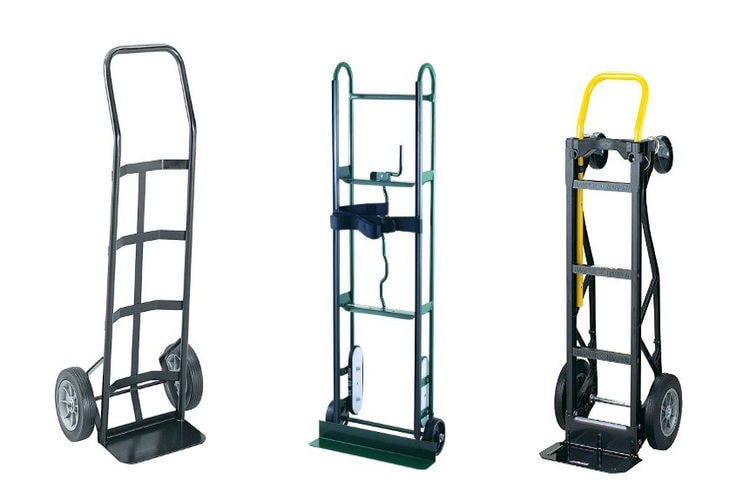 Wheels That Roll Smoothly: Glide Through Challenges
Imagine maneuvering a heavy load only to find yourself struggling with clunky wheels that refuse to cooperate. That's why smooth-rolling wheels are an essential feature to seek in a heavy duty dolly. Opt for large, high-quality wheels made from durable materials like polyurethane or rubber. These wheels provide excellent traction, allowing you to glide effortlessly over various terrains, whether it's rough concrete floors or bumpy outdoor surfaces. Say goodbye to frustrating hiccups, and hello to smooth sailing!
Weight Capacity: Be Sure It Can Handle the Load
It should live up to its name and handle substantial weights with ease. Before making a purchase, take a moment to consider the weight capacity you require. Whether you're moving hefty appliances, industrial equipment, or stacks of supplies, ensure that the dolly can bear the load without strain. Check the manufacturer's specifications to find a dolly that matches your needs. Trust me, having a dolly that can handle your heavy burdens will bring you peace of mind and save you from unnecessary backaches.
Maneuverability: Navigate with Precision
What good is a heavy duty dolly if it's a pain to maneuver? Look for a dolly with features that make navigation a breeze. First, consider the handle. A comfortable grip with an ergonomic design will make pushing and pulling a pleasure rather than a chore. Additionally, swivel casters allow for effortless turning and smooth direction changes, ensuring you can navigate tight corners and narrow spaces with ease. Don't underestimate the importance of maneuverability – it's the key to making your heavy lifting tasks feel like a walk in the park!
Versatility: One Dolly, Many Uses
Wouldn't it be fantastic if it could handle a variety of tasks? Seek a dolly that offers versatility, allowing you to tackle different projects with the same tool. Some dollies come with adjustable features, such as extendable handles or convertible platforms, enabling you to adapt to various load sizes and shapes. This versatility ensures that it remains a valuable asset in your toolbox, no matter the job at hand. Let your dolly be your trusted sidekick for all your heavy-lifting adventures!
Safety First: Secure Your Load
When dealing with heavy loads, safety should always be a top priority. Look for a dolly that offers secure mechanisms to keep your cargo in place during transportation. Features like straps, hooks, or grips can ensure that your items stay securely fastened, preventing any accidents or damage. Don't overlook this crucial aspect, as it not only protects your belongings but also keeps you and those around you safe.
Budget-Friendly Options: Value for Your Money
While quality and durability are essential, it's also crucial to consider your budget. Fortunately, heavy duty dollies are available at various price points, catering to different budgets. Look for options that offer value for your money, combining the desired features within your price range.
When it comes to heavy duty dollies, prioritising essential features is crucial to ensure you get the most reliable tool for your needs. From durability to smooth-rolling wheels, weight capacity, maneuverability, and versatility, each feature plays a vital role in enhancing your experience and making your heavy-lifting tasks more manageable. So, invest wisely in a heavy-duty dolly that checks all the boxes and prepares you to conquer any heavy load confidently. Happy lifting.