Lighting plays a crucial role in creating the ambience and atmosphere of any space, especially in our bedrooms. When it comes to bedside lighting, designer table lamps are  a perfect choice for adding a touch of luxury and sophistication. These exquisite pieces not only provide functional lighting but also improve the general aesthetic appeal of your bedroom. This article will explore the world of designer bedside table lamps and how they offer luxury lighting solutions that elevate your space to new heights.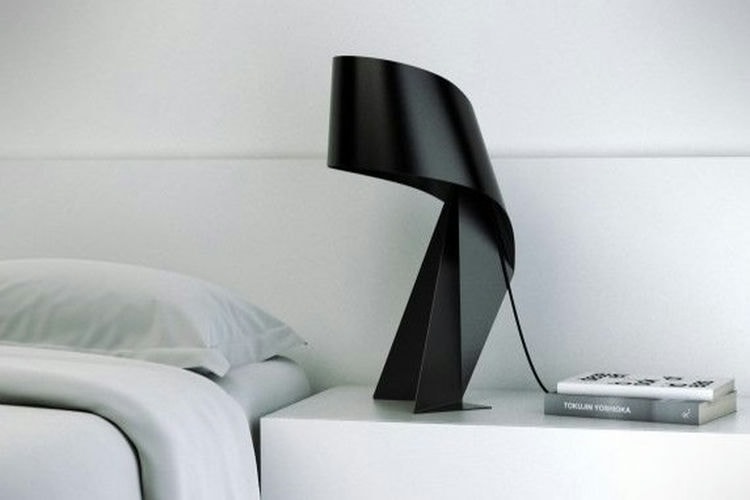 Enhancing Bedroom Aesthetics:
Designer bedside table lamps are more than just sources of illumination; they are decorative pieces that can instantly elevate the aesthetics of your bedroom. With their intricate designs, premium materials, and impeccable craftsmanship, these lamps become focal points that catch the eye and add elegance to the space. Whether you prefer modern minimalism or classic luxury, there is a designer table lamp to suit every style and enhance the overall beauty of your bedroom.
Unparalleled Craftsmanship:
One of the distinguishing features of designer bedside table lamps is the level of craftsmanship involved in their creation. Renowned designers and artisans painstakingly craft these lamps using high-quality materials such as hand-blown glass, refined metals, and luxurious fabrics. Every detail, from the base to the shade, is carefully considered and crafted to perfection. The result is a stunning piece that exudes luxury and showcases the skill and artistry of its creator.
Variety of Styles:
Designer bedside table lamps offer an extensive range of styles to suit different tastes and preferences. Whether you prefer sleek and contemporary designs, vintage-inspired pieces, or artistic and avant-garde creations, there is a lamp that can reflect your unique style. The options are endless, from minimalist designs with clean lines to ornate lamps adorned with intricate patterns. You can make a statement in your bedroom by selecting a designer lamp that resonates with your style.
Customisation Options:
For those seeking a truly exclusive lighting solution, many designer brands offer customisation options for bedside table lamps. This allows you to tailor the lamp to your specific requirements and preferences. From selecting the base material and finish to choosing the shade colour and fabric, customisation empowers you to create a lamp that reflects your style and vision. The ability to personalise your lighting adds an extra layer of luxury and exclusivity to your bedroom.
Functional and Versatile Lighting:
While designer bedside table lamps are renowned for their beauty, they also excel in their functionality. These lamps provide focused task lighting, perfect for reading or working in bed. With adjustable features like dimmers and swivel heads, you can easily manage the intensity and focus of the light, allowing for customised illumination to suit your needs. Designer table lamps can also serve as ambient lighting, creating a warm and inviting atmosphere in your bedroom.
Final Thoughts
Designer table lamps are more than mere lighting fixtures; they are works of art that enhance the beauty and luxury of your bedroom. With their impeccable craftsmanship, exquisite designs, and customisable options, these lamps become statement pieces that elevate your space to new heights. By investing in a designer lamp, you not only add a touch of sophistication to your bedroom but also enjoy the perfect blend of functionality and aesthetics. So, why settle for ordinary lighting when you can embrace the beauty of designer bedside table lamps and transform your bedroom into a luxurious sanctuary of light?