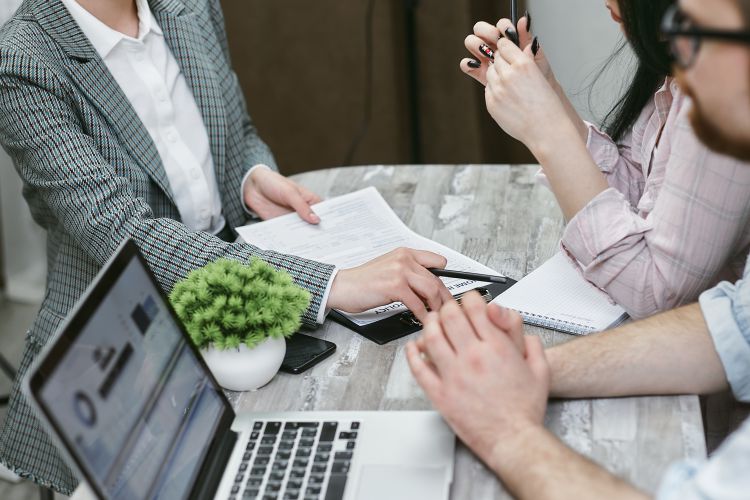 Are you running a business? What happens when your primary insurance isn't enough to cover a major claim?
For many entrepreneurs and business owners, safeguarding your company's future is a top concern. When it comes to insurance, you might worry about what if a massive, unexpected event pushes the limits of your primary policy. Excess insurance is the answer to that concern.
This article will explore the often-overlooked benefits and considerations of excess insurance. It's a layer of security that can be a game-changer for businesses, protecting your financial well-being in times of crisis.
Understanding Excess Insurance
Excess insurance, often called excess liability insurance, is a critical layer of protection. It can distinguish between a business staying afloat or facing financial catastrophe.
This type of coverage comes into play when the limits of your primary insurance policy are exceeded due to a significant claim. It essentially serves as a backup, ensuring your business isn't left shouldering the entire financial burden.
To learn more about how this works in practice, consider your business facing a lawsuit or a major liability claim. Also, suppose that the costs surpass the limits of your primary insurance policy. Excess insurance covers the additional expenses, safeguarding your assets and financial stability.
According to Prescient National, only businesses authorized to self-insure by a state's Dept. of Insurance may get excess insurance. In such states, they are not obliged to purchase workers' compensation insurance. In essence, this insurance is like a safety net for your business. It ensures that you have a robust financial cushion when you need it the most.
This layer of protection is essential in today's dynamic business landscape, where risks and liabilities can emerge from unexpected corners. Therefore, don't underestimate the value of excess insurance. It's a lifeline that every business should consider.
Benefits
After grasping the concept of excess insurance, it's essential to explore the numerous advantages it can offer businesses. These include:
Enhanced Coverage 
One of the standout advantages of excess insurance is the substantial enhancement it brings to your coverage. With this added layer of protection, your business can confidently tackle higher risks and potential financial challenges. When a costly claim or loss exceeds the limits of your primary policy, this insurance steps in to cover the surplus expenses. It gives the business its peace of mind.
For instance, as per Investopedia, an additional $25,000 was covered by the excess policy if the original insurance coverage maximum was $50,000. If a claim totals $60,000, the excess coverage will cover the remaining $10,000 after the main policy pays $50,000. It is how this enhanced coverage works, and businesses can face everyday risks with more confidence.
Whether you're operating in a high-liability industry or simply want to be well-prepared for the unforeseen, it can bridge an essential gap. It's the space between your primary policy's limits and the actual financial impact of a claim.
Cost Savings
Excess insurance can be tailored to suit your business's specific risks and requirements. It means you're not paying for coverage you don't need. By customizing your excess insurance, you can balance the additional protection you gain and the cost of the premium.
According to Business.com, it is essential to remember that the price of insurance coverage might vary depending on several factors. It covers the number of employees, business size, and coverage amount that you require. It also depends on the sector in which your business operates and how long it has been in operation.
Obtaining a quote that considers the particulars of your business is the most accurate way to determine your rate. An essential tip is to obtain prices for double the coverage on the underlying policy and excess insurance and compare the costs. If an extra insurance policy does not result in any real cost savings, you may choose to raise your coverage.
Tailored Solutions
Excess insurance allows you to customize coverage to match your risks and financial goals. You can decide the level of protection that best suits your business. This customization ensures you're not paying for more coverage than necessary, making it a cost-effective choice.
Whether your business operates in a high-risk industry or has a particular liability concern, it can be designed to fit your requirements precisely. This adaptability means that you can address the vulnerabilities and challenges that are most relevant to your business.
Risk Mitigation
By extending your coverage beyond the limits of your primary insurance policy, excess insurance acts as a robust safety net. It mitigates the financial risks of high-stakes claims, lawsuits, or unexpected losses.
The insurance also enables you to engage in industries and activities with higher inherent risks. It mitigates these elevated risks by offering protection beyond the limits of your primary policy. It gives businesses the confidence to explore new opportunities while safeguarding their financial health.
Considerations
It's crucial to delve into the key considerations for businesses looking to implement this vital layer of protection. It may help you make informed decisions about integrating excess insurance into your risk management strategy.
Policy Structure Considerations
Pay close attention to the attachment point, the threshold at which your excess insurance kicks in. It's vital to ensure this aligns with your specific risks and potential claims.
Assess the aggregate versus occurrence limits. Aggregate limits cap the total amount the insurance will pay in a policy term, while occurrence limits apply to each claim. Depending on your business's needs, one may be more advantageous than the other.
Also, it's essential to be aware that often, people confuse it with umbrella insurance, considering it as the same as excess insurance. According to The Business Professor, they are very much different. Excess policy increases a business's liability limit for a claim. On the other hand, an umbrella policy provides additional coverage for particular losses that may not be reimbursed.
Motor insurance, personal injury protections, and other benefits are covered by the supplementary coverage offered by umbrella insurance. Therefore, businesses should note these differences to make an informed decision.
Navigating the Claims Process
Establish a clear and open line of communication with your excess insurance provider. Understanding whom to get in touch with and the means of reaching out to them is of utmost importance. They can provide you with step-by-step guidance and assist you in completing all the essential procedures.
Ensure you collect all pertinent documentation and information pertaining to your claim. It includes the primary insurance policy, records of the incident, and any correspondence with involved parties. Being prepared with this information can speed up the claims process.
Legal and Regulatory Compliance
Ensure your excess insurance policy complies with all relevant legal and regulatory requirements. Failure to do so can lead to complications and potential legal issues down the road. It includes meeting minimum coverage standards and addressing any specific industry regulations.
Be aware of any reporting and disclosure obligations. Depending on your industry, you may need to provide regular reports or disclosures to regulatory authorities. Failing to do so can result in penalties or loss of coverage.
Conclusion
In the world of business, safeguarding your success is paramount. Excess insurance offers a crucial layer of protection, extending your coverage beyond the limits of your primary policy. It provides peace of mind, enhances your credibility, and allows you to handle higher risks with confidence. This versatile tool is a cost-effective solution customized to your unique needs.