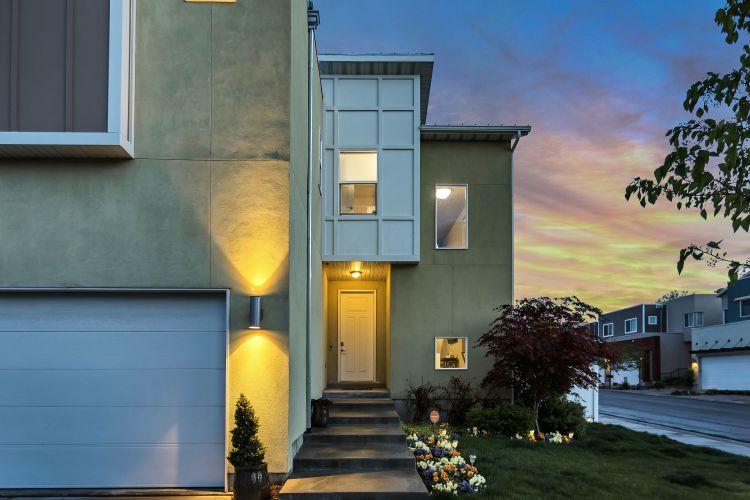 Buying a house is more than just a transaction; it's a journey toward finding a place that resonates with your spirit, a sanctuary that stands as a backdrop to your life's memories. 
Miami, with its vibrant culture, picturesque beaches, and dynamic lifestyle, offers a unique canvas for homeownership. Whether you're a first-time buyer or looking for an upgrade, each step you take towards purchasing your new home in Miami should be as sun-soaked and breezy as the city itself.
Understanding Miami's Real Estate Market
Miami's real estate market can be as hot as its summer weather, making it crucial for potential buyers to understand the ebbs and flows of the market. The city's allure has always been a magnet for those seeking the quintessential coastal life, and consequently, property values can reflect that high demand. 
It's essential to delve into the current market trends: What are the hot neighborhoods? What are the average prices for a single-family home versus a condominium? How is the market projected to grow?
When you begin your search, take into consideration not just the present costs but also future developments that might affect your investment. For instance, Miami is known for its ambitious real estate projects that can revitalize an area, potentially increasing the value of nearby properties. Additionally, be aware of the impact of climate change and the increasing importance of sustainability and resilience in waterfront properties.
Educate yourself on the market by following local real estate news, attending open houses, and connecting with Miami-based real estate agents who have a pulse on the city's ever-shifting sands. 
Streamlining Your Move: Hiring Local Movers in Miami
Once you've sealed the deal, the actual move can either be a breeze or a tropical storm of stress. To ensure the former, consider hiring a reputable Miami local moving service.
Why? Local movers offer the advantage of regional know-how, which can be a lifesaver when dealing with Miami's unpredictable weather and traffic.
When selecting a moving company, look for those with positive reviews, transparent pricing, and a range of services that match your needs. Whether you require full-service packing and unpacking, temporary storage, or special handling for delicate items, a local company will likely have experience dealing with similar requests.
Don't underestimate the importance of planning your move carefully, including the timing. Avoiding peak traffic hours and being mindful of the weather forecast can make a significant difference. 
And remember, the right movers will treat your belongings with the same care and consideration that you would, ensuring that everything arrives at your new Miami home in perfect condition.
Financing Your Miami Home: Mortgage and Budgeting Strategies
Budgeting for a house in Miami is about finding the sweet spot between your dream home and what's realistically within reach. Before you're seduced by a beachfront view or a sleek high-rise condo, you'll need to get a clear picture of your finances. 
This includes understanding how much you can afford for a down payment, what mortgage options are best for your financial situation, and the ongoing costs of homeownership in Miami, such as property taxes, homeowners association fees, and insurance — particularly flood insurance.
Working with a local financial advisor or mortgage broker can provide personalized advice and help you navigate through the variety of loan programs available. They can also aid in understanding the implications of interest rates and how they affect your long-term financial commitments.
Prepare for the purchase by having a robust savings plan, maintaining a healthy credit score, and exploring potential government-backed loans or first-time homebuyer programs that could offer financial breaks. Patience and preparedness in this stage will set the foundation for a solid purchase.
Navigating Home Inspections and Appraisals in Miami
The excitement of finding a house in Miami you love can be profound, but it's crucial to keep a level head during the inspection and appraisal process. A thorough home inspection is your safeguard against unexpected repairs and can serve as a powerful tool in negotiations. 
In Miami, where the elements can take a toll on structures, pay extra attention to the condition of the roof, the plumbing systems, and signs of humidity or water damage.
An appraisal, on the other hand, will determine the home's value and is typically required by lenders before they finalize a mortgage. Given that the appraisal can influence the final loan amount, it's wise to be present during this process and understand how the appraiser assesses the value based on the location, condition, and recent sales of similar properties.
Aligning with experienced local professionals who understand the Miami market and its unique challenges is key. They can provide valuable insights into the longevity of the home's major systems and the potential cost of any necessary repairs or upgrades.
The Role of Real Estate Agents in Your Miami Home Purchase
The guidance of a knowledgeable real estate agent is invaluable, particularly in a market as dynamic as Miami's. A good agent is more than just a mediator for the transaction; they are your local market expert, your negotiator, your advisor, and sometimes, your confidant. 
They understand the nuances of Miami's neighborhoods — from the burgeoning art scene in Wynwood to the serene, family-friendly streets of Coconut Grove.
Your real estate agent should be someone who listens to your needs and is proactive in finding solutions that match your vision and budget. They can provide insights into aspects of Miami life that go beyond the property lines, such as school districts, commute times, and community services.
Choose an agent who is well-versed in the type of property you're interested in and is connected with a network of other professionals like home inspectors, appraisers, and mortgage brokers. They can streamline the process, saving you time and potentially money.
Conclusion
Buying a new house in Miami is more than a real estate acquisition; it's an embrace of a lifestyle rich with diversity, sunshine, and opportunity. From understanding the market to finding the right support team, each step should be approached with diligence and excitement. 
By doing your homework, budgeting wisely, and teaming up with professionals who know the ins and outs of Miami's housing scene, your dream home in this coastal paradise will soon be a reality. 
With the right movers at your disposal, you'll be ready to start your new chapter with ease and confidence. Welcome to Miami — your new home awaits.