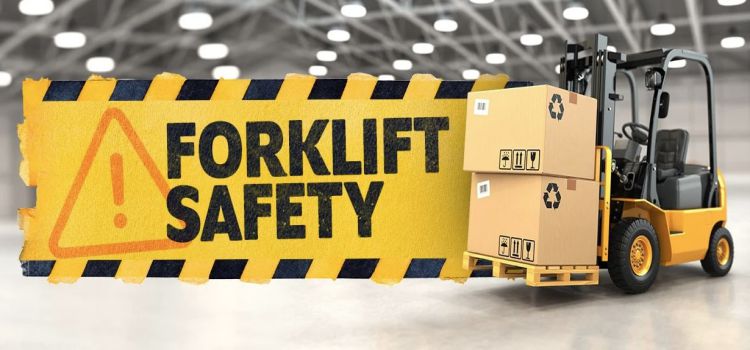 An in-depth study conducted in 35 states back in 2018 found that an astounding 97,000 warehouse workers are injured every year due to either misusing a forklift or operating a faulty forklift.
So, with the knowledge of this statistic alone, as the manager or owner of any business that uses one or more forklift trucks within their operation, you should already be thinking of ways and means to ensure you are providing a duty of care to your workforce.
With this in mind, here is everything you need to know about operating a forklift safely. 
Choose Your Machinery Suppliers Carefully 
Doosan forklift rentals and other established and renowned suppliers of warehouse machinery always ensure that every single item of machinery they hire out is regularly and meticulously checked before delivery. 
The suppliers you choose for not just your technologies and other materials, but for anything else relating to your business should be established, entirely lawful, and (ideally) come recommended in your relevant industry circle. 
Enroll Each Team Member in a Forklift Training Course
As you will obviously already be fully aware, it is entirely illegal for anyone under the age of 18 to even sit behind the wheel of a forklift, let alone drive one, and depending on the state in which your business is located, this will dictate any other qualifications that forklift operators will need.
Your operators should be proficient in the following related topics, as a bare minimum:
Vehicle stability and capacity

Forklift instrumentation and controls

Maneuvering and steering 

Operation warnings, instructions, and precautions 

Motor and engine operation
The Core Safety Rules of Forklift Operation
Another factor you always need to be aware of (as your warehouse workers themselves also do) are the fundamental core safety rules of forklift operation, which cover each area of forklift operation as follows:
1. Forklift Parking 
The main rules when parking a forklift truck include always securing the vehicle when you leave it unattended, never parking on even the slightest incline in the road, and always setting the brakes.
Additionally, the controls should always be set to neutral, the motor switch should be turned off, and you must check that the particular car park allows forklift parking. 
2. Working with Forklifts & Trailers 
When driving and using a forklift truck attached to a trailer, the vehicle's wheels should be chocked, fixed jacks should be installed, and all dock plates and the dock should be entirely clear of any obstruction. 
Furthermore, dock plates should always be used, anti-slip mats need to be available should adverse weather conditions require them, and all lighting should be fully functioning in and around the forklift. 
3. Driving a Forklift
Finally, the third main rule of operating a forklift truck is related to actually driving the vehicle. 
A seatbelt should always be used and a spotter should also be utilized whenever the visibility in and around the vehicle is obstructed in some way. In addition, the entirety of the body should always be inside the vehicle and the forks should never be in the upright position when the forklift is moving.