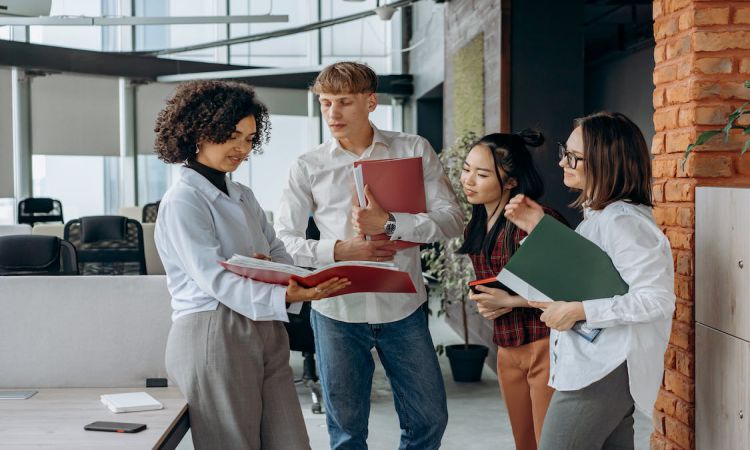 In a world that is increasingly vulnerable to natural disasters, pandemics, and other emergencies, disaster management has gained significant importance. The ability to effectively respond to and mitigate the impact of such events is crucial for safeguarding lives, infrastructure, and communities. As a result, pursuing a degree in disaster management has emerged as a compelling and impactful choice for individuals passionate about crisis preparedness and response.
By acquiring specialized knowledge and skills through a degree program in this field, you can gain a comprehensive understanding of the complexities involved in disaster management, equipping you with the tools needed to make a tangible difference in times of crisis.
This article will explore why opting for a degree in disaster management can be a wise decision for those seeking a meaningful and fulfilling career. We will delve into the unique benefits and opportunities that this field offers, shedding light on the diverse aspects that make it an attractive choice for aspiring professionals.
1- Provides Opportunities to Help People
One of the many reasons why pursuing a disaster management degree is a wise career choice is the opportunity to help people in need.
Disasters can profoundly impact individuals' lives, causing them to lose their homes, livelihoods, and loved ones. Opting for a career committed to aiding those impacted by such crises is both admirable and immensely fulfilling. By acquiring the necessary skills and experience through disaster management degrees, you can make a meaningful difference in the lives of people affected by disasters.
The expertise gained through a disaster management degree enables you to make a positive difference for those in need, solidifying the value of such degrees as an excellent choice for a meaningful and fulfilling career.
2- Plenty of Options for Growth
Disaster management offers ample opportunities for career growth, making it an excellent choice. The Bureau of Labor Statistics (BLS) predicts a four percent increase in employment opportunities for emergency management directors from 2019 to 2029.
Disaster management is a thriving global industry encompassing emergency preparedness and response. A wide range of specializations and job roles are available within this field, offering ample opportunities for professional growth and advancement.
Many professionals begin their careers in entry-level and support positions, laying the foundation for their journey in disaster management. As they gain valuable experience and expertise, doors open for them to progress and excel in their careers. Advancement in this field goes beyond mere job titles, as it involves acquiring additional qualifications and specialized training. This paves the way for higher-level positions and enables professionals to take on more complex and impactful projects.
The size and diversity of roles within the industry contribute to its dynamic nature, providing individuals with an exciting and rewarding career path. With continuous opportunities for growth and development, disaster management offers an ideal environment for those seeking professional fulfillment.
3- Diverse Working Environment
With so many career options available in various industries within disaster management, you have the freedom to choose a path that fits your interests and objectives. A degree in disaster management can open doors to numerous rewarding career paths, regardless of whether you prefer working for public agencies, private businesses, or non-profit organizations.
You can collaborate with emergency response organizations, manage operations centers, and coordinate disaster response plans in the public sector. Private businesses are looking for experts to carry out risk analyses, create continuity plans, and offer advice on disaster preparedness.
Non-profit organizations provide the opportunity to organize relief efforts, offer immediate assistance, and aid in long-term recovery. Research institutions offer opportunities for conducting studies, creating best practices, and instructing upcoming professionals.
4- Global Impact and International Opportunities
Disasters transcend borders, affecting communities around the world. As a graduate with a degree in disaster management, you have the incredible opportunity to make a global impact. International organizations, such as the United Nations, Red Cross, and various humanitarian aid agencies, seek skilled professionals to contribute to disaster risk reduction initiatives, emergency response efforts, and capacity-building projects worldwide.
Imagine being part of a team that travels to different countries, collaborating with local communities to develop and implement strategies to prevent, prepare for, and respond to disasters. Your expertise and knowledge can help vulnerable regions build resilience, minimize risks, and enhance their ability to withstand future calamities. By working internationally, you gain valuable insights into diverse cultures, practices, and challenges, enriching your professional and personal growth.
The international scope of disaster management offers many opportunities for professionals to engage in impactful work abroad. You may become part of disaster response missions, post-disaster recovery programs, and long-term development projects.
5- Lifelong Learning and Professional Development
A degree in disaster management equips you with essential knowledge and skills. It also opens the door to a lifelong learning and professional growth journey. The field of disaster management is ever-evolving, with new challenges and strategies emerging constantly. To thrive in this field, embracing continuous learning is crucial.
With a degree in disaster management, you gain access to a wide range of opportunities for professional development. Workshops, seminars, and training programs keep you updated on the latest trends and best practices in the field. Expanding your expertise and skill set enables you to make informed decisions during critical situations, effectively contributing to disaster management efforts.
Embracing lifelong learning in disaster management enhances your career prospects and demonstrates your commitment to personal growth. Employers value individuals dedicated to staying current with industry advancements.
Conclusion
From the opportunity to help people in need and contribute to the recovery and rebuilding of lives to the potential for professional growth and diverse working environments, a disaster management degree holds immense potential.
With the ability to make a global impact, embrace lifelong learning, and actively participate in shaping a safer and more resilient world, disaster management professionals play a crucial role in mitigating the impact of disasters and protecting vulnerable communities. So, if you're passionate about making a difference and thriving in a dynamic and meaningful profession, a degree in disaster management is the ideal choice.