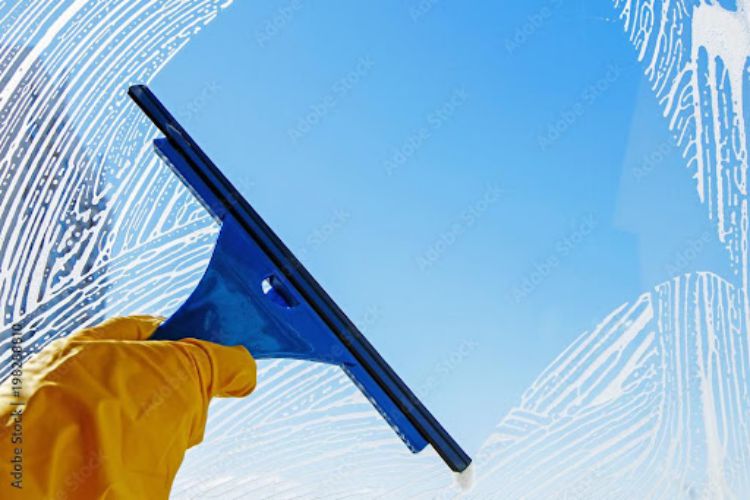 Cleaning the windows of your house is not just about keeping your house beautiful and presentable. It is also about taking good care of your windows by keeping them clean and well-maintained.
However, there are times when cleaning windows can be a real challenge, especially when it comes to stubborn stains. This is where window cleaning soap comes in handy. In this blog post, we will be sharing expert tips on how to remove stubborn stains with window cleaning soap.
Mix a Solution of Window-Cleaning Soap and Water
The first step in removing stubborn stains from your windows is to create a cleaning solution. To do this, you will need two gallons of water and one cup of window cleaning soap.
Mix the solution well in a bucket. Make sure to wear gloves and goggles to protect your hands and eyes from the soap solution.
Apply the Solution to the Stained Area
Using a clean sponge or a soft cloth, dip it into the soap solution and apply it to the stained area. Make sure to cover the entire stained area properly.
Let the solution sit on the stained area for a few minutes. This will help to loosen the stain.
Scrub the Stained Area With a Soft Brush
After a couple of minutes, take a soft brush and gently scrub the stained area. Gently scrub the stain in a circular motion, being careful not to damage the glass surface.
Do not apply too much pressure as this may damage your windows. Scrub thoroughly until the stain is completely removed. Repeat this process as needed until the stain is completely gone.
Rinse the Area Well
After applying the soap and working it into the stain, it is important to rinse away any residue and remaining dirt. This ensures that the stain is completely removed and prevents any reappearing marks.
This helps to restore the cleanliness and shine of the window, leaving it streak-free and spotless. Skipping this step can lead to a buildup of soap film and make the window look dull and cloudy.
Dry the Window
This final step is crucial in achieving a streak-free and sparkling clean window. The window should be thoroughly dried using a clean and lint-free cloth or squeegee to avoid any water spots or residue. By drying the window, you are not only removing excess soap and water but also preventing any new dirt or debris from settling on the surface.
This step ensures that your hard work and efforts in removing stubborn stains are not undone by simple oversight. Once the window is completely dry, you can enjoy the satisfaction of gazing out of your spotless and shining window. For more expert tips and advice on effectively removing stains with window cleaning soap, you can visit websites like https://ppcleaningsolutions.com/fort-myers-fl-house-cleaning-services/.
Unlock Expert Tips for Tackling Stubborn Stains Using Window Cleaning Soap
With the help of window cleaning soap and the expert tips discussed, removing stubborn stains from windows has become a hassle-free task. Incorporate these techniques into your cleaning routine to achieve sparkling and streak-free windows. Don't let those stubborn stains ruin the look of your home, try these tips today!
Looking for more tips and advice? You're in the right place! Make sure to bookmark our page and come back to check out more interesting articles.